Jan
17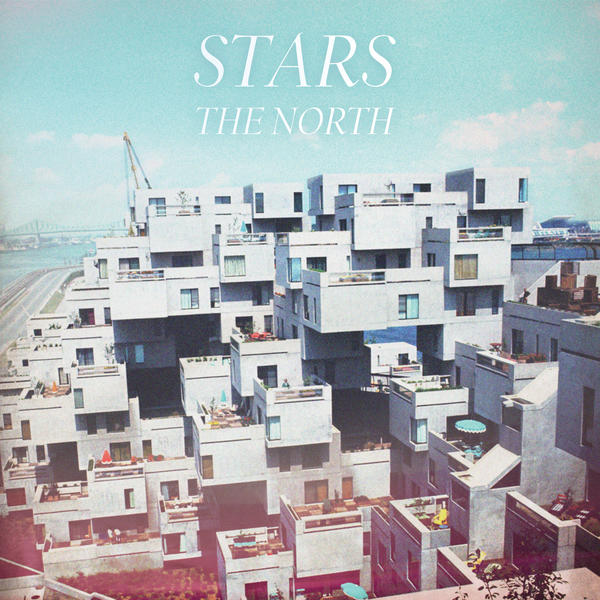 Did you like how I made you wait for this number 1? I did. ;-)
I have noticed through the years that most of the albums from Stars have grown on me. It has always taken some time for me to fall in love, but I always do. I saw them live again this year at the Mayan Theater in downtown LA… I cried. Wait… Let me re-phrase, I flipped the fuck out when they played, 'Your Ex-Lover Is Dead'. So amazing and wonderful to hear and see your favorite song played live and loud.
I'll be honest, there is no way for me to give you some mind shattering new review of their latest album, The North. I can't because I am biased. I love their pop-tastic, dreamy, gooey, nostalgic rock. It soars into my soul and makes me dance up and down with joy. EVERY album. slixy.ch. However, The North takes me back to some of my favorite albums of theirs, Set Yourself on Fire and In Our Bedroom After The War. The North parallels these albums and flies right into my number 1 favorite album of 2012.
I know there were no surprises on this list of top five. But I am alright with that. This top 5 is my honest favorite(s) of 2012, they are albums I have enjoyed most over the past year. There will be one more post of some of the albums I have NOT mentioned at Untitled over the past year but feel they are certainly owed a nod.
"You are the bullet in the chamber of the gun…" – A Song Is A Weapon, Stars
The North 2012 (Ato Records)
Sep
21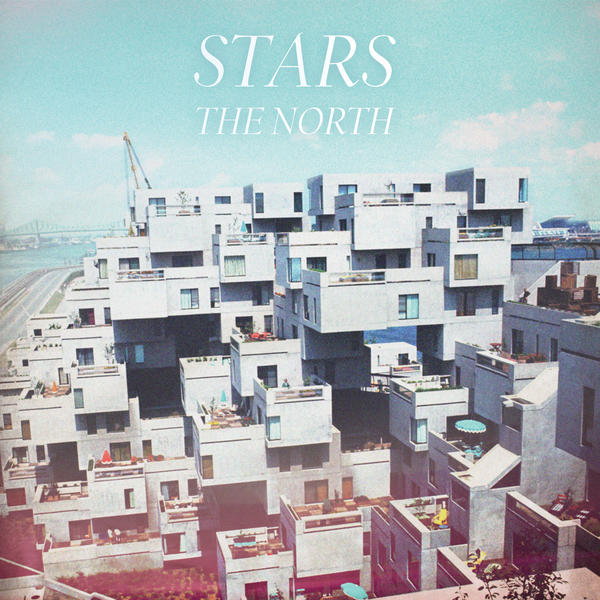 It has been a while… With the Fall semester starting and more responsibility at work I have much less time to blog. I miss it. Just because I have a lack of time in the blogging department doesn't mean there is a lack of listening to music. That is a constant in my life. Every day, every chance I get, I am listening to music. It's so important for my sanity, for peace and calm.
I have to take a moment to talk about Stars and their new album, The North. I saw them live for their Five Ghosts tour, which you can find here.  I am certainly a bit biased when it comes to my opinion or critique of the music of Stars. I can't help it… Like Radiohead, they really can do no wrong. Everything that comes out of their souls just sounds good. While listening to their new album all I could think about was how amazing their pop melodies are. I just want to put the band in my pocket and carry them close where I can take them out every once in a while and listen just to put a smile on my face. And man do they make me happy when I hear them play. I am seeing them live in October and I can't wait. Their new album is worth every penny. Buy it, love it, enjoy it.
Lights Changing Colour – Stars
The North 2012 (ATO Records)
Dec
24
This year in music was possibly one of my favorite in a very long time… I have been thinking long and hard on exactly why this is. As I went back through 2010 I noticed that my favorite albums were some of my best friends throughout the year. I could relate to them. I listened to them when I needed a shoulder to cry on, when I needed something to calm my soul or even to just hang out and enjoy their company. This group of albums below has been a major part of my life this year. I enjoy every single track, and that I truly feel each has become the soundtrack for my life in 2010.
It has been another fantastic year at Untitled Records, it brings so much joy to my soul when I know that you have found something new here that you absolutely love. It is fun to discover new music together week after week. Happy Holidays and here's to new music and concerts in 2011. xX
My top 6 albums of 2010 in selected order along with a group of honorable mentions: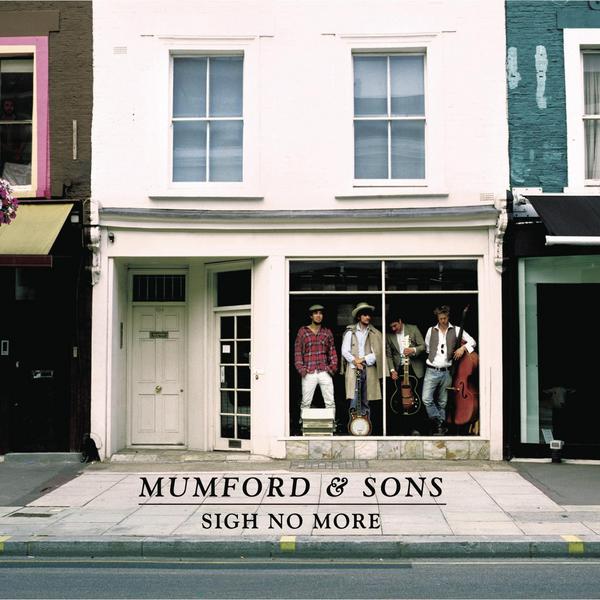 Little Lion Man (Explicit Lyrics)
I awaited the arrival of this album in the states for what felt like an eternity. Almost a year later their music is everywhere and they have 2 Grammy nominations.  I don't think I know one person who does not enjoy their passionate, banjo-playing, folk-rock. The album is filled with romantic and heartbreaking songs that you fall in love with over and over again. I listen to this album on repeat for days and days. I love it just as much as I loved it when I first listened to it, which is why it is my #1 album of the year.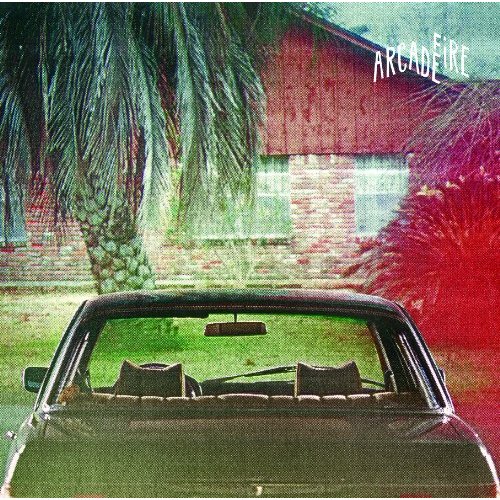 The Suburbs is a very close second, so close I went back forth for days if it was indeed my favorite. I fell in love with the soaring indie rock about growing up in the suburbs. I feel it is their greatest album to date, and one that demonstrates a clear progression and maturity of their music. I was never the biggest fan of Arcade Fire, but over the years they have won me over and I consider them to be one of my favorite bands right up there with Radiohead, which is quite an honor.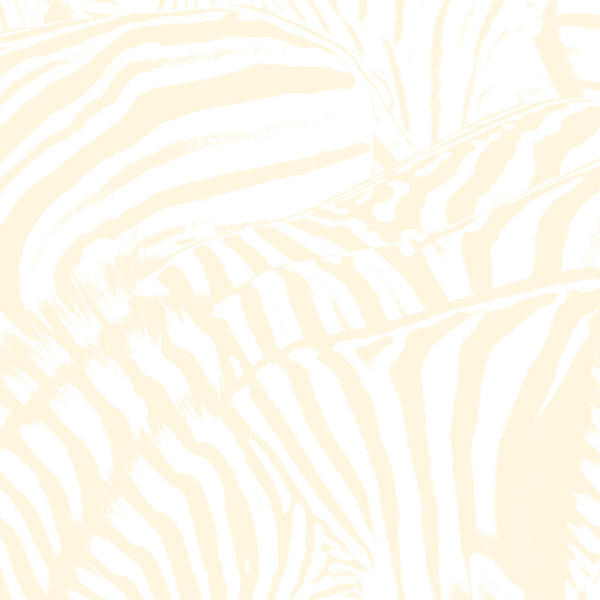 It is all about the dreamy indie-pop dripping with atmospheric melodies along with the unique vocals of Victoria Legrand that has put this 3rd full length album in the #3 spot. It was not love at first listen, but it was certainly a steady progression into my 2010 favorite albums over the course of the year building steam as it went. It is also my favorite album to date from this Baltimore based band. I felt they really came into their own on Teen Dream, they have found their clear place at the top of all the dream-pop in this world.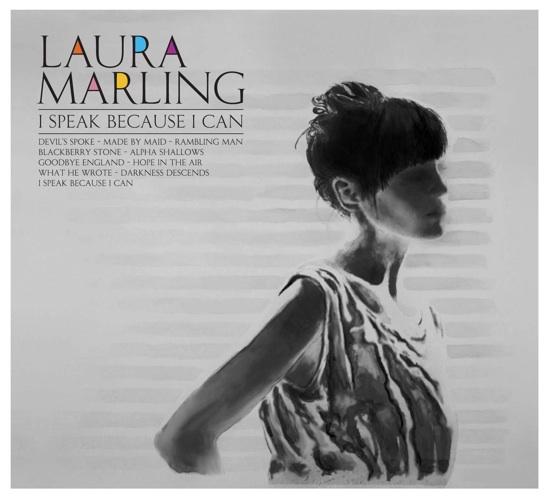 Laura Marling – I Speak Because I Can
The sophomore album from this young songstress blew me away when I first heard it, and it still does. Marling's music has matured greatly on this album. She's an old soul who creates stunning poetic folk music that flows out of the speakers with such grace and beauty I never want it to end. I Speak Because I Can is my favorite female singer-songwriter of 2010 as well as the last couple of years, hands down.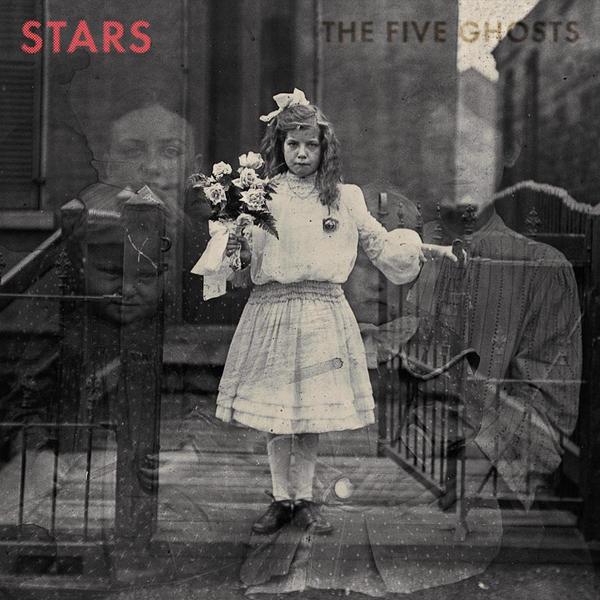 This is not too much of a surprise, I think I have made my complete love for Stars very well known. Seeing them tour Five Ghosts this year at the Wiltern really solidified it for me. I love their whimsical booming indie-pop and I love the themes of their albums, the concise collection of songs they put together consistently year after year = Love.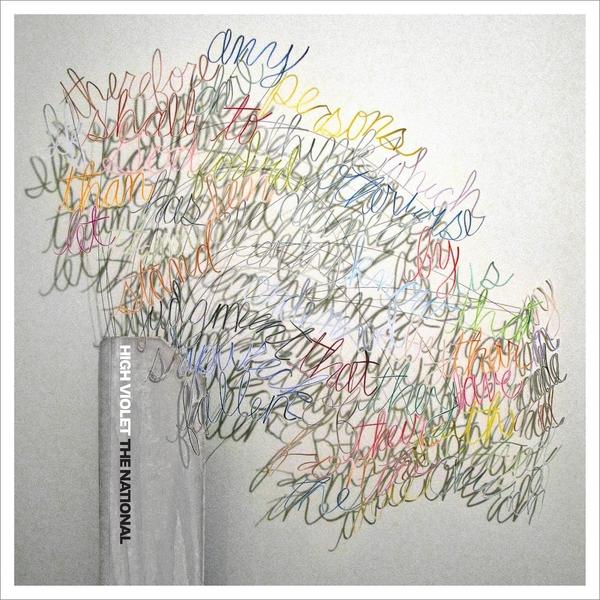 The 5th studio album from The National is a collection of beautifully devastating indie-rock songs. This is the first full length album from The National that I have loved from beginning to end. Hight Violet is an explosion of atmospheric melodies and poetic lyrics about love, tragedy and life that resonates in my soul. I put this album on and I let it repeat. Gorgeous from beginning to end.
_________________________________________________________
I hesitated to add a honorable mention list… However it is entirely necessary because the following albums are a great collection of songs that I have loved over the year but on every album there was at least one or two songs that I just didn't care for. Therefor below are my almost favorites!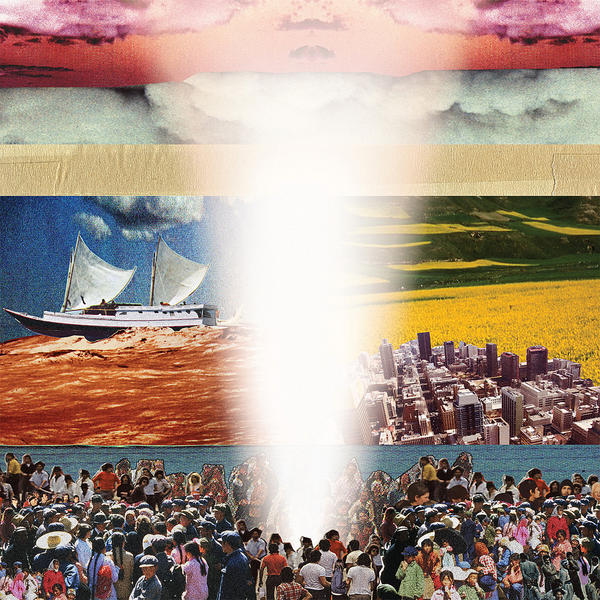 Broken Social Scene – Forgiveness Rock Record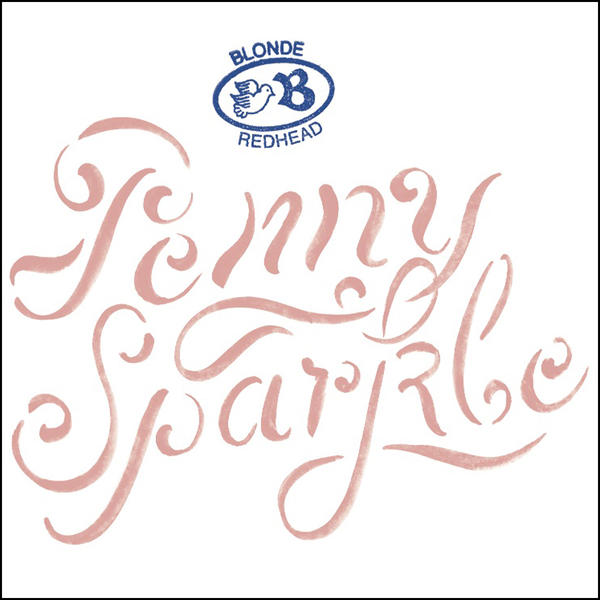 Blonde Redhead – Penny Sparkle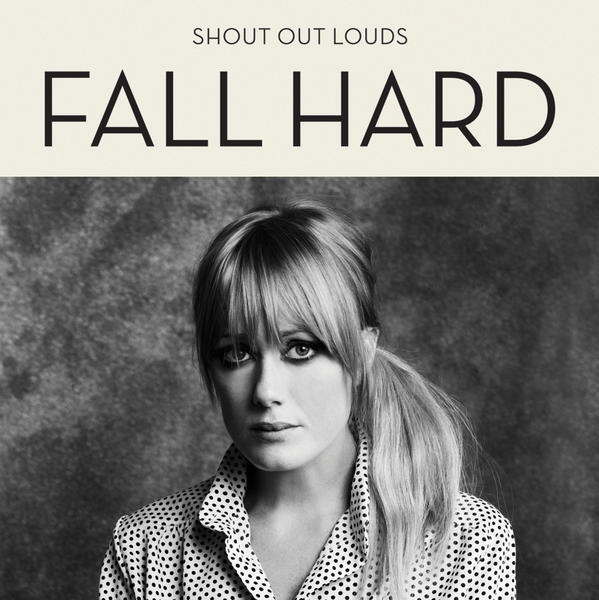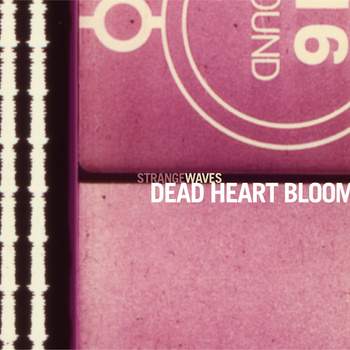 Dead Heart Bloom – Strange Waves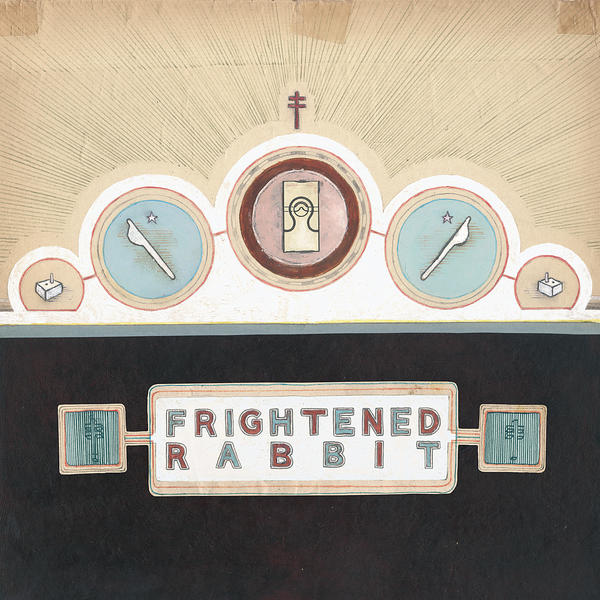 Frightened Rabbit – The Winter of Mixed Drinks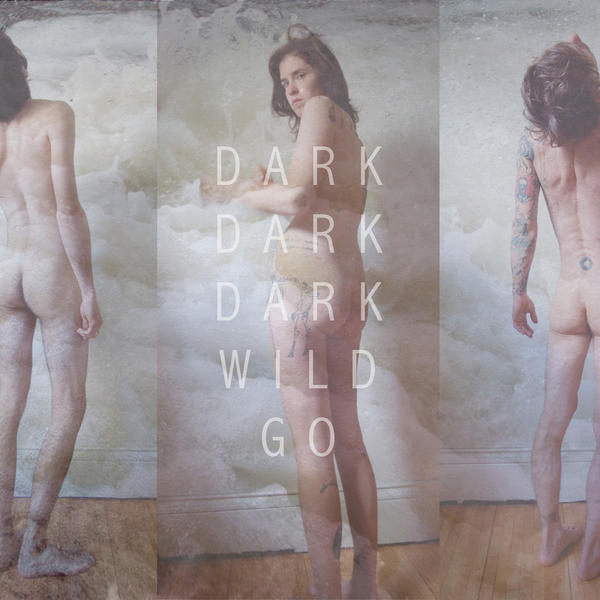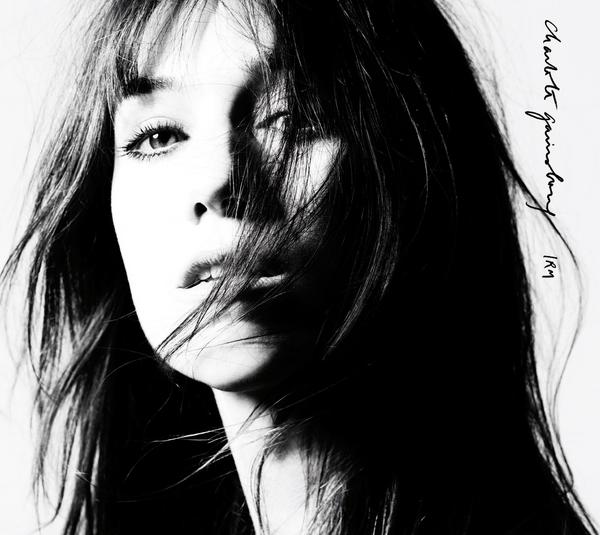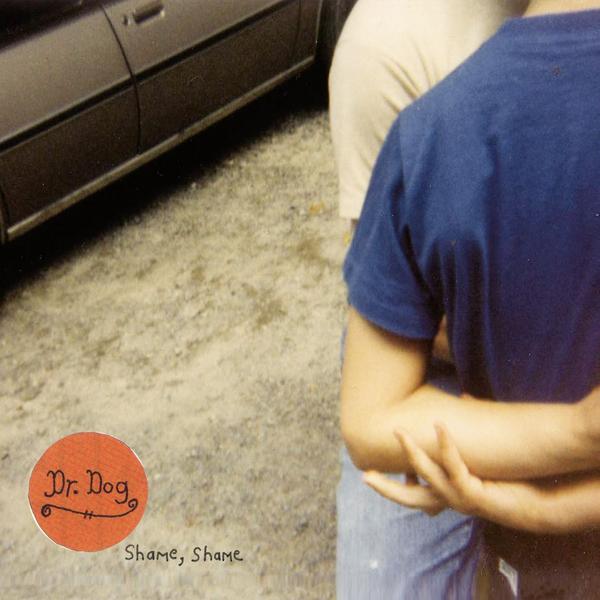 Nov
24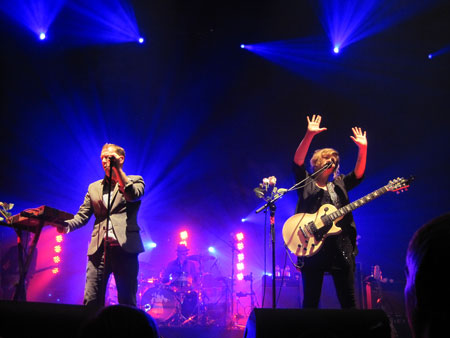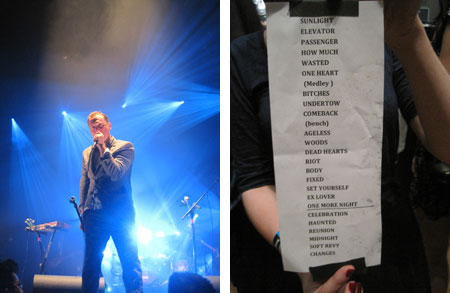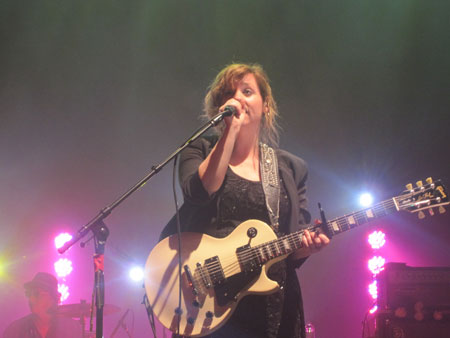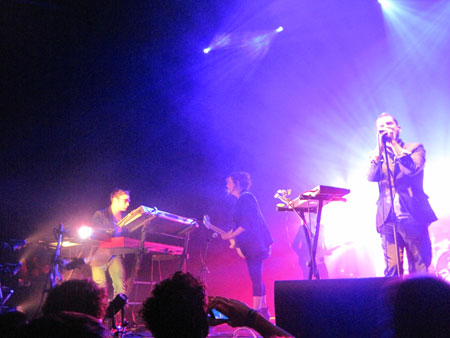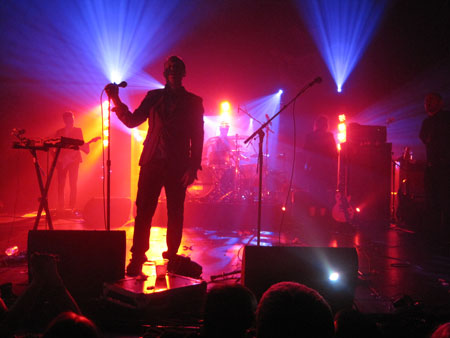 I am thankful for music. I am thankful for the music of Stars.
I am thankful that after years of listening to their amazing indie pop I was able to see them live at The Wiltern. I was right in front and in absolute awe… AMAZING.
They were primarily touring for their 2010 album The Five Ghosts but played a bunch of other favorites from their extensive discography. Above is a picture of the actual set list, they threw them to the audience at the end of the show along with roses and bubbles. They were so much fun and I am definitely looking forward to seeing them again in the future.
The opening band was Geographers, they were really quite good. They had some die hard fans in the audience though, some were standing right next to me… I think one of them might have had an orgasm.
Thank you, Stars. xX
The Five Ghosts 2010
Jul
6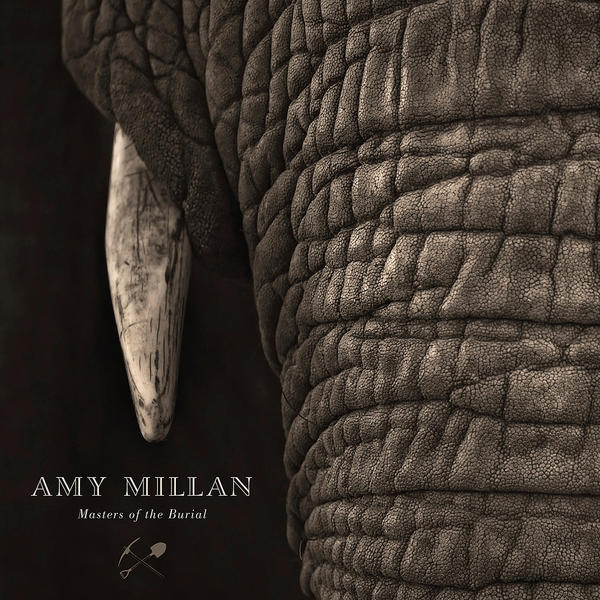 Must shake this day off.
It sucked. I have stronger words but lets just leave it at that…
I have been trying to go to my zen place all day but it has not been working. I don't know if it is just the going back to work after a long weekend thing or that I am just flat out of sorts. Tonight I need something familiar and comforting. Amy Millan can always soothe my soul. Her 2009 full length solo album is beautiful from beginning to end and just what I needed to help me find a bit peace of tonight. No Music, No Life.
Goodnight xx
Tomorrow is a new day.
mp3:Â  Low Sail

Masters Of Burial 2009 (Arts & Crafts)
Jun
22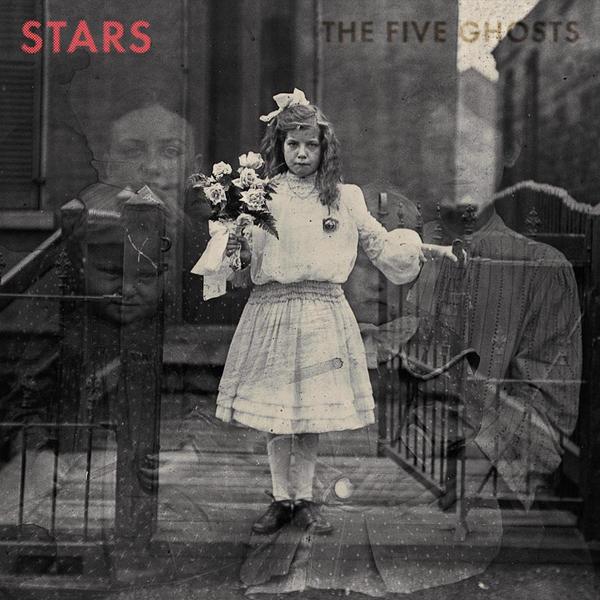 (this album cover freaks me out a little though)
L O V E.
There is really nothing else to say other than, LOVE.
I love the soaring indie pop of, Stars.
Catch them as they travel East on the final leg of their tour.
mp3: Dead Hearts

The Five Ghosts 2010 (Arts & Crafts)
Jun
12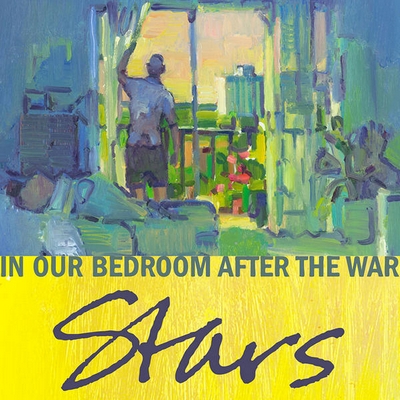 I keep coming back to this album as if it is home, it certainly feels like home. I love Stars but this album especially has always been there for me. Like today… It shuffled on and brought a smile to my face. Play it loud!
mp3:Â  Today Will Be Better, I Swear
In Our Bedroom After The War 2007 (Arts & Crafts)
Also available on eMusic
Stars on myspace
Nov
13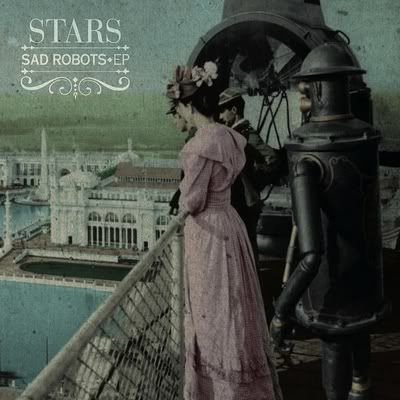 They just get better and better… I mean there is something so tender about their music. This is an achingly dreary EP with a live version of an older song of theirs, Going, Going, Gone. The EP is a mix of a little electronica along with some beautiful soaring rock melodies like the stand out track, A Thread Cut With A Carving Knife.  The only hiccup on this 6 song self released EP is 14 Forever, which is a good single but just seemed out of place to me… Regardless the EP is a nice treat from this fantastic Montreal based band.
P.S. Please do support the band buy purchasing Sad Robot directly from the band as they have taken a departure from their record label Arts & Crafts for this digital release. Enjoy!
mp3: Going, Going, Gone (Live Version)
Sad Robots EP 2008
Stars on myspace