Jun
7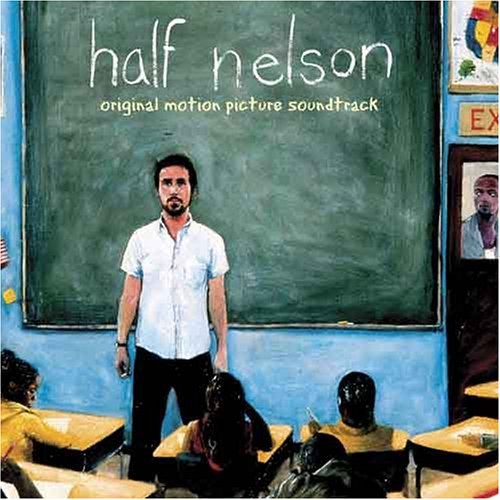 I have not done an All Time Favorite in quite some time but I realized that it is due time and I have a good one to share. Half Nelson I saw a few years back and recently saw it again a few months ago. I am not going to talk too much about the film because when I watched it for the first time I went in knowing nothing. So don't IMDb this movie before you see it just go to Netflix and stream it. You will not be disappointed with the movie or the soundtrack.
Dan: Change moves in spirals, not circles. For example, the sun goes up and then it goes down. But everytime that happens, what do you get? You get a new day. You get a new one. When you breathe, you inhale and you exhale, but every single time that you do that you're a little bit different then the one before. We're always changing. And its important to know that there are some changes you can't control and that there are others you can.
Shampoo Suicide – Broken Social Scene
Aug
9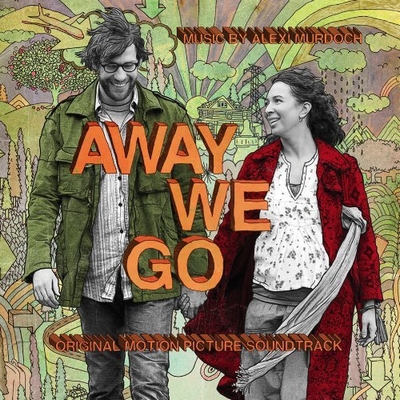 Verona De Tessant: Burt, are we fuck-ups?
Burt Farlander: No! What do you mean?
Verona De Tessant: I mean, we're 34…
Burt Farlander: I'm 33.
Verona De Tessant: …and we don't even have this basic stuff figured out.
Burt Farlander: Basic, like how?
Verona De Tessant: Basic, like how to live.
Burt Farlander: We're not fuck-ups.
Verona De Tessant: We have a cardboard window.
Burt Farlander: [Looks at window] We're not fuck-ups.
Verona De Tessant: [Whispers] I think we might be fuck-ups.
Burt Farlander: [Whispers back] We're not fuck-ups.
I have spoken about this movie before on my blog… But I have yet to induct it in as an All Time Favorite, which it is. If you have not seen it you MUST run right out and rent it. Honestly, I get teary eyes just thinking about it, not because it is sad but because of the beauty and truth that you will relate to on so many levels.
And then there is the soundtrack… The fucking amazing soundtrack is mostly made up of songs by the AMAZING Alexi Murdoch,  a few taken from his Limited Edition album that has yet to have an official release (still waiting). After all of the years his music that I have heard 5,000 times still bring tears to my eyes,still makes me feel like I am sitting at the Hollywood Bowl and we are the only people there and he is singing directly to me. His songs calm my soul and remind me of the good things in life.
This movie and the songs that accompany it seem as if they were made for one another, it is a beautiful work of art that I will cherish forever.
mp3:Â  Towards The Sun

Away We Go Soundtrack 2009 (Nettwerk Music)
Available at Amazon
Sep
22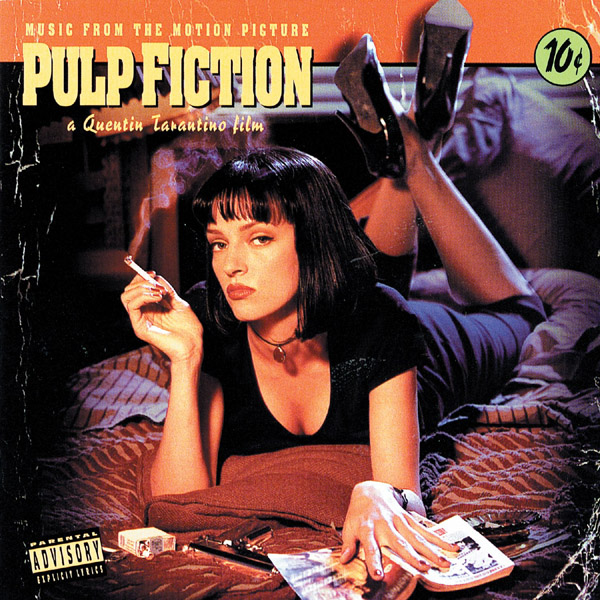 I hesitate to select this film as an All Time Favorite... Mostly because it is THE obvious choice. Pulp Fiction is THE film, an Oscar winner and certainly a Quentin Tarantino masterpiece. It is not an understatement, the film is brilliant… I have seen this movie more times then I can even remember and the music is absolute perfection. Tarantino's films have claimed quite a few spots on my All Time Favorite list but that is because he creates excellent films and pairs them with just the right songs. Jackie Brown is by far my favorite Tarantino movie but Pulp Fiction comes a close 2nd. Enjoy!
mp3:Â Â  Son of a Preacher Man – Dusty Springfield
Pulp Fiction Soundtrack (1994)
Sep
9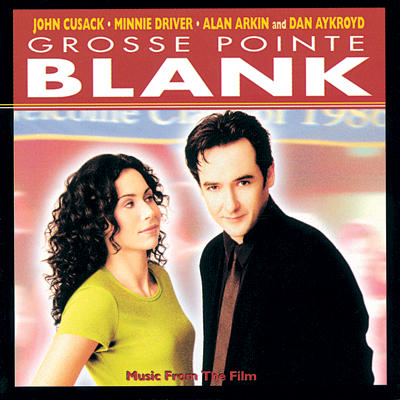 I have seen Grosse Point Blank more times then I have fingers. I love it. I adore John Cusack and then throw in Minnie Driver, Joan Cusack, Dan Aykroyd and Jeremy Piven? I am sold. I love this movie because it totally reminds me of high-school, I can relate to it and isn't that just one of the reasons we grow to love something? We can connect to it and that helps us to not feel as alone in this huge over populated world we live in. The music is AWESOME. Everything from David Bowie, to The Clash and the Violent Femmes. Yes please!
One of my personal favorites:
mp3:Â  Mirror in the Bathroom – The English Beat
Grosse Pointe Blank 1997
Aug
20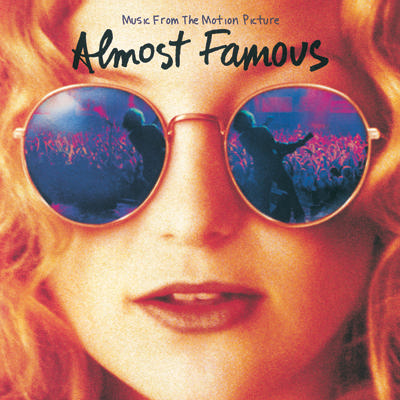 Almost Famous is one of my top five favorite movies of all time, hands down. I know many will agree. I have seen this movie so many times I could almost recite it line by line (Not really actually. Fact: No matter how many times I have seen a movie I still can't recite lines. It bothers the shit out of me.) But anyways I have seen this movie at least a dozen times and I am not one to watch movies over and over so there is proof.
Now, as for the soundtrack? Well… It is A M A Z I N G! It is so wonderful I wasn't sure if I could select just one song… My two absolute favorite songs are America by Simon & Garfunkel and The Wind by Cat Stevens (aka Yusuf Islam). In the end though this song is gorgeous and at times has even brought me to tears. I love it so much…
mp3:Â  The Wind – Cat Stevens
Almost Famous Soundtrack 2000 (Dreamworks)
p.s. I really didn't plan to post this #20 on 8/20 but how awesome. :-)
Aug
5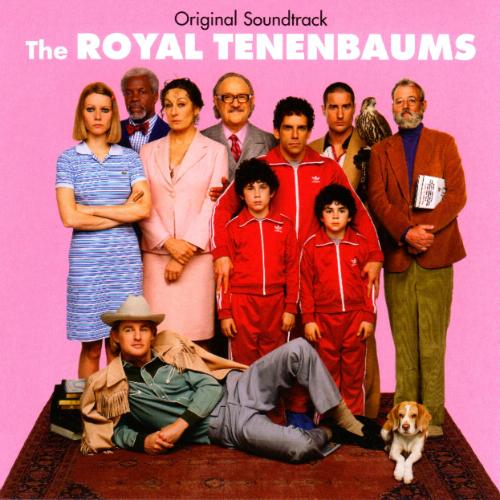 I know I should have resurrected this freaking feature a long, long time ago… But you know what? I am doing it now so…There ya go.
Why I have not done this film a long time ago is a crime! Lock me up! The first time I saw The Royal Tenenbaums I really wasn't sure how I felt about it and I hear I am not alone on this, which is comforting. Of course then I saw it a few more times and fell in love. I fell in love with this cooky family that loves one another but doesn't know how to accept the traits that make who they are. I love this movie from beginning to end and the music… Well… It is a Wes Anderson film so the music fits perfectly with the theme and mood of the movie of course.
It was not easy to select a favorite tune either… With music from Nick Drake, The Ramones and Elliott Smith, it was not an easy feat by any means. But in the end I went with the one and only John Lennon. Pitter patter goes my heart.
mp3:Â  Look At Me – John Lennon
The Royal Tenenbaums (Collectors Edition) 2001
Nov
16
Yeah! I know it has been far too long since I posted my last All Time Favorite but I thought now is a better time than ever to resurrect this feature.
Stranger Than Fiction really surprised me, I thoroughly enjoyed this film. The chemistry between Will Ferrell and Maggie Gyllenhaal was electric and at the same time sweet and innocent. And I could definitely relate to the rebellious nature of Maggie Gyllenhaal's character. If you have yet to see this film I highly recommend checking it out, I don't think you will be disappointed.
And not only is this a cute and funny flick it also has a kick ass soundtrack, which makes this film my All Time Favorite #17.
mp3: The Book I Write – Spoon
mp3: Bottles and Bones (Shade and Sympathy) – Califone
Stranger Than Fiction Soundtrack 2006
Album available HERE
Apr
6
I must apologize for the lack of action here the last few days, I have been trying to catch up and it is craziness. Plus I am in the midst of migrating to WordPress on my own domain and I think I mentioned before I am not WP's biggest fan…More on that later.
So just to let you know there is no shortage of new music, quite the contrary really, which is why I am all antsy to dive right in…But first things first, I have an interview tomorrow and I am really excited about it! A community newspaper is looking for a Production Artist so think good thoughts please around 11:00AM PST. :) After that I have a bunch of new music, NY tales and interview updates for you.Tonight I thought we could enjoy the music of the Dropkick Murphys from one of the best films of 2006, The Departed. You may remember Pip's 2006 Top 10…
I really wasn't expecting to like this film as much as I did and still do. It blew me away when I first saw it, Leonardo DiCaprio is usually always wonderful (except for that one flick, which will remain nameless) but I think he quickly learned he didn't want to go down the Celion Dion loving chick flick road. Mark Wahlberg really surprised me the most, I mean this is not the first time this Ex-New Kid surprised me but I really enjoyed his performance in this film. Not to mention the rest of the cast! The chemistry was right on, and Martin Scorsese is definitely an All Time Favorite director and this film, which took home 4 Academy Awards including Best Motion Picture is most certainly an All Time Favorite of mine.
mp3: I'm Shipping Up To Boston – Dropkick Murphys
The Departed Soundtrack 2006 Get it
Mar
28
Jackie Brown 1997 is probably my favorite Quentin Tarantino film so far…I have watched this movie so many times, Pam Grier owns this film and Samuel L. Jackson plays his character Ordell to a T; Robert Forster is fantastic as well.
Jackie Brown seems to fall under the Pulp Fiction shadow, which is unfortunate because it is wonderfully written. This film is the reason why I have so much respect for Tarantino, because it was nothing like Pulp Fiction or Reservoir Dogs, it was a different style but it still had that Tarantino flare that we have all come to know and love. So of course if you have yet to see Jackie Brown than all I've got to say is you have some homework to do this weekend, rent it, I expect to hear what you think by Monday!The soundtrack is filled with 70's R&B delights, which makes this film All Time Favorite #15!
2 tracks for your listening pleasure…

mp3: (Holy Matrimony) Letter To The Firm (mp3 expired)- Foxy Brown
mp3: Midnight Confessions (mp3 expired)- The Grass Roots
Find it on the Jackie Brown Soundtrack 1997
Yeah that's right I posted Foxy Brown! It's no mistake, I actually have a secret love for hip-hop especially when it comes to the Notorious B.I.G and Foxy Brown; I just love Foxy's bad girl attitude she can lay down some great tracks and as for the B.I.G? Well I mean he is "Notorious", hip-hop will never be what it was when he was alive.
Also Grindhouse, the new film written by Robert Rodriguez & Quentin Tarantino is out April 7th.
Mar
22
It's been some time since my last All Time Fav feature…And I couldn't think of a better way to celebrate the birthday of Mr. Film Buff (aka drainpip).
Fight Club was directed by David Fincher, screenplay adaptation by Jim Uhls and the novel was written by Chuck Palahniuk. It may come as a surprise to some that Fight Club is an All Time Favorite of mine, as it surprised the hell out of me…Put all the violent fight scenes and mixed reviews aside…In my eyes Fight Club is not just some mindless testosterone driven guy flick, it is a dark intelligent film with style…What's not to like? And good lord Edward Norton is yummy!But seriously I don't just like the film because I can lick Edward Norton clean…The soundtrack can not be ignored, produced by the LA duo The Dust Brothers (Michael Simpson and John King). The two are most famous for their work with the Beastie Boys and Beck, but they have had their hands in a slew of other projects as well. The Dust Brothers assembled the perfect soundtrack to accompany this deviously dark film…If the mixed reviews of this film steered you away from checking it out I recommend giving it a chance…It's a mind-fuck but a good one none the less.
mp3: This Is Your Life (mp3 expired) – The Dust Brothers
Fight Club 1999 Get it
Happy Birthday Mr. Pip! ;-)