Jan
17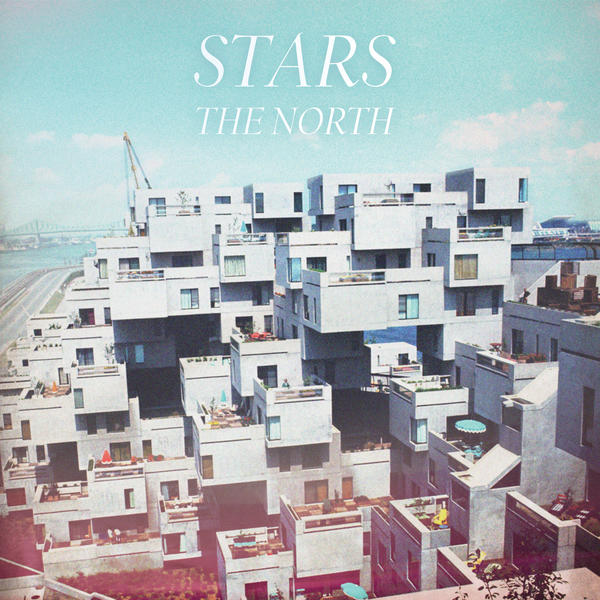 Did you like how I made you wait for this number 1? I did. ;-)
I have noticed through the years that most of the albums from Stars have grown on me. It has always taken some time for me to fall in love, but I always do. I saw them live again this year at the Mayan Theater in downtown LA… I cried. Wait… Let me re-phrase, I flipped the fuck out when they played, 'Your Ex-Lover Is Dead'. So amazing and wonderful to hear and see your favorite song played live and loud.
I'll be honest, there is no way for me to give you some mind shattering new review of their latest album, The North. I can't because I am biased. I love their pop-tastic, dreamy, gooey, nostalgic rock. It soars into my soul and makes me dance up and down with joy. EVERY album. slixy.ch. However, The North takes me back to some of my favorite albums of theirs, Set Yourself on Fire and In Our Bedroom After The War. The North parallels these albums and flies right into my number 1 favorite album of 2012.
I know there were no surprises on this list of top five. But I am alright with that. This top 5 is my honest favorite(s) of 2012, they are albums I have enjoyed most over the past year. There will be one more post of some of the albums I have NOT mentioned at Untitled over the past year but feel they are certainly owed a nod.
"You are the bullet in the chamber of the gun…" – A Song Is A Weapon, Stars
The North 2012 (Ato Records)
Jan
10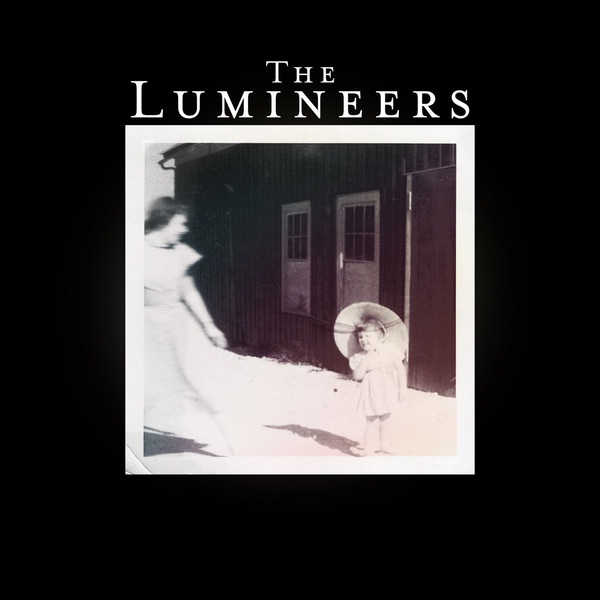 I sit here surfing the internet listening to the debut album from The Lumineers. The 2012 trio phenomenon that will get you up dancing and singing your heart out with their toe tapping, sing-a-long folk rock. I am belting out every lyric and I am literally dancing in my chair to their top Billboard hit, Ho Hey. I sing along to every song on this album.
And although my little indie hipster heart died a little the day they were nominated for a Grammy… I still love them. And when I suffered through a sold out venue in Orange County, CA with no AC while a bunch of drunken nit wits stumbled around, I didn't care because when they got on stage, I no longer paid attention to anything else. I didn't care that I was sweating through my clothes and I could barely move let alone breathe… I didn't care. I could of listened and watch them perform all night like that. They are artists. THEY are about the music and I have found home in their lyrics. The melodies wrap me up in a warm blanket and take all the pain away. It is so very beautiful.
The Lumineers 2012 (Dualtone Music)
Jan
9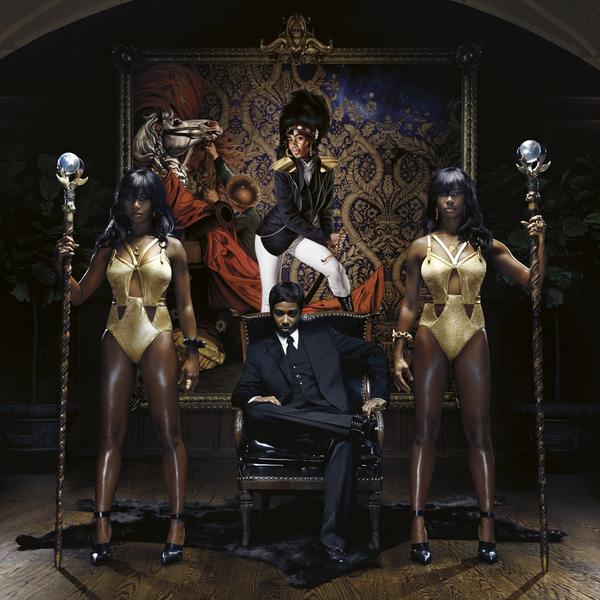 Master of My Make-Believe hit me right from the start, upon first listen I was already hooked. Her range is so varied that you hear so many great influences you never imagined could be mixed together and work. Santi makes it work and makes it her own.
The album starts out with an aggressive stomping reggae beat mixed with a dirty indie rock influence by the one and only Karen O. Then one of my favorite tracks, Disparate Youth, a heavily influenced island beat blended with a little indie dream pop. The chorus sings, Oh-ah, Oh-ah/We know now we want more/Oh-ah, Oh-ah/A life worth fighting for. So good.
There really isn't a song on the album that I don't like or that I find myself skipping through. Santi White is inspiring. She has just the right amount of attitude, but also has this soft gentle aura about her which gives her the ability to blend her musical tastes and create her own distinct sound. Her sophomore album is in no way a disappointment for me as you can see it is number 3 on my top 5 of 2012… That is quite a nod.
Master of My Make-Believe 2012 (Atlantic)
Jan
4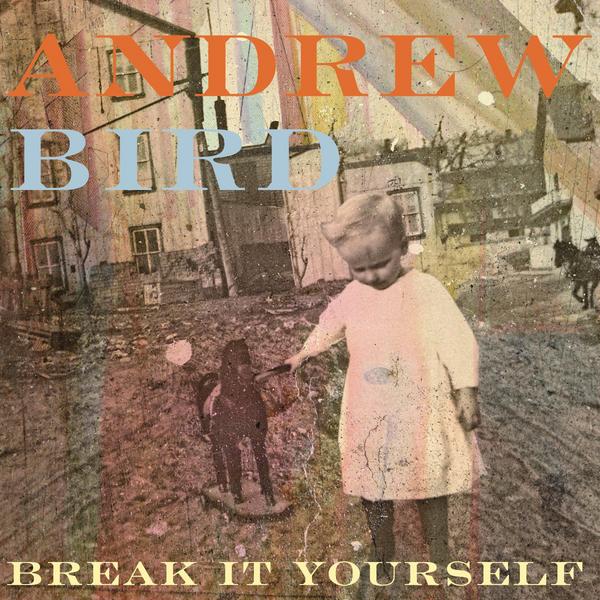 This was difficult… So, so difficult. It was between Dry The River and Andrew Bird and as you can see Andrew Bird won. Maybe because I have a history with Andrew Bird, I have almost all of his albums. He is number 3 on my most listened to musicians. His music really hits me deep in my gut and makes me feel so, so good. He has truly become on of my favorite musicians of all time. This album is his sixth full length studio album and however divided people are about this album I am on the side that says it is a beautiful piece of art. Bird is an amazing talented musician who cannot fail because he is just flat out that good at what he does. Listen to Lazy Projector, Fatal Shore or Desperation Breeds and tell me that it doesn't charm you with its gentle guitar melodies and subtle whistles luring you in and spinning you around. That is what Bird does best. Is this album knock your socks off blow your mind upon first listen? No. But that is not Bird's style, he lures you in like the smell of a good sweet bourbon. Slow and methodical, his music stands the test of time. He is just that good.
Break It Yourself 2012 (Mom & Pop Music)
Jan
3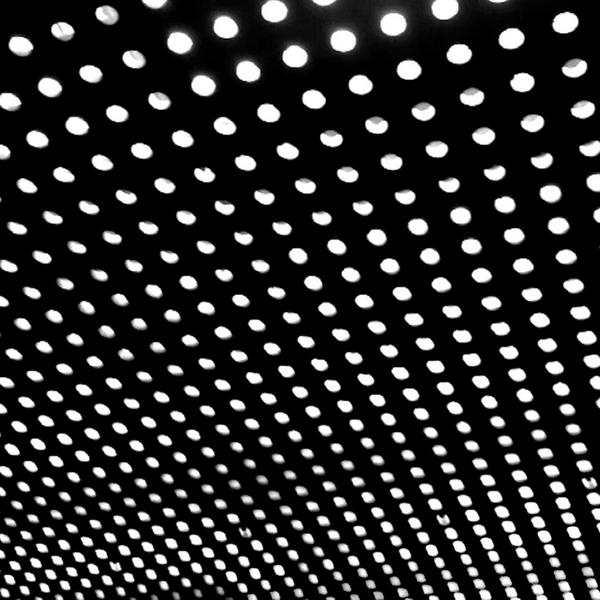 I thought this would be a different way to debut my top five picks of 2012. An album a day, counting down to number one. This year I made it a lot more difficult on myself and committed to a top 5 as a homage to High Fidelity (one of my favorite movies of all time).
Number 5 on the list: Beach House, Bloom
For me, Bloom was a fabulous follow up to, Teen Dream. The flow, the dreamy pop melodies and lyrics. Beach House have found their nitch, their voice… It is all music to my ears. I really loved it from start to finish. I know an album is a true favorite when it comes out at the beginning of the year and I am still listening to it at the end of the year. Bloom is one of those albums.
Bloom 2012 (Sub Pop)
Jan
12
It has been a while my friends… The holidays and the end of year just kind of flew right by me. I hate when the holidays come to an end. There is the calm after the storm feeling which is always a little depressing. There are also these few weeks where the music industry kind of comes to a slow crawl, and I am not really done digesting 2011 so it is a limbo. Which is exactly where I am at right now. Change is hard… The new year transition can make me cling to the past. Although I am working on looking forward with a positive outlook I definitely look forward to new music and concerts in the new year, but the rest is a little more difficult to accept…
Tonight I would like to share a small list of my favorite songs of 2011. I am sure I have forgotten at least a handful that I will later remember randomly and curse out loud, but that is the story of my life. The following tracks are in alphabetical order and you will notice that none of the tracks from my favorite albums list are present in order to highlight some of the many artists that have impacted me so greatly in 2011 with their amazing talent. Just a few for you to sample below the remaining have either been posted throughout the year or can be found by following the link to the album.
I hope everyone is having a great start to the new year, wishing you all lots of happiness in 2012.
Adele – Set Fire To The Rain (21)
Ane Brun- These Days (It All Starts With One)
Bon Iver – Holocene (Bon Iver)
Braids – Lammicken (Native Speaker)
CANT – Believe (Dreams Come True)
Coldplay – Paradise (Mylo Xyloto)
DeVotchKa – The Alley (100 Lovers)
Death Cab For Cutie – Codes and Keys (Codes And Keys)
Florence + The Machine – Shake It Out (Ceremonials)
Gillian Welch – The Way It Will Be (The Harrow & The Harvest)
Gotye – Somebody That I Used To Know (Making Mirrors)
Ivan & Alyosha – Everything is Burning (Fathers Be Kind EP)
Lia Ices – Daphne (Grown Unknown)
Little Dragon -Â Ritual Union (Tensnake Remix) (Ritual Union)
Lykke Li – I Follow Rivers (Wounded Rhymes)
M83 – Midnight City (Hurry Up We're Dreaming)
My Morning Jacket – Victory Dance (Circuital)
Noah and the Whale – Life is Life (Last Night On Earth)
Okkervil River – The Valley (I Am Very Far)
Phantogram – Don't Move (Nightlife)
PJ Harvey – The Last Living Rose (Let England Shake)
Radiohead – Staircase (The Daily Mail & Staircase)
Sarabeth Tucek – The Fireman (Get Well Soon)
Thao & Mirah – Little Cup (Thao & Mirah)
The Antlers – No Widows (Burst Apart)
The Black Keys – Lonely Boy (El Camino)
The Civil Wars – I've Got This Friend (Barton Hallow)
The Generationals – Greenleaf (Actor-Caster)
The Head and The Heart – Rivers and Roads (The Head and the Heart)
The Naked and Famous – Young Blood (Passive Me, Aggressive You)
Tycho – A Walk (Dive)
TV On The Radio – You (Nine Types Of Light)
Vetiver – Worse For Wear (The Errant Charm)
Wilco – Black Moon (The Whole Love)
William Elliott Whitmore – Don't Need It (Field Songs)
Wye Oak – Civilian (Civilian)
Yuck – Suck (Yuck)
Zee Avi – Swell Window (Ghostbird)
Zola Jesus – Skin (Conatus)
Don't Move – Phantogram
Nightlife 2011 (Barsuk Records)
You – TV On The Radio
Nine Types of Light 2011 (Interscope Records)
These Days – Ane Brun
It All Starts With One import 2011 (Ais)
Dec
27
This list is a long time coming and a little later than I would have liked it to be, but I do not take lists lightly so I didn't want to rush it. For me 2011 was a great year in music. I have opened myself up and listened to a lot of stuff that I don't think I would have given a chance a couple of years ago. I also saw a fair amount of shows in 2011. Alexi Murdoch, The Decemberists, The Kills, James Vincent McMorrow and these are all albums I consider to have made up a large portion of my 2011 soundtrack. Thank you for listening and reading. I am going on my sixth year of this and I still love it. Thank you so much for sharing this joy of music with me. Happy Holidays!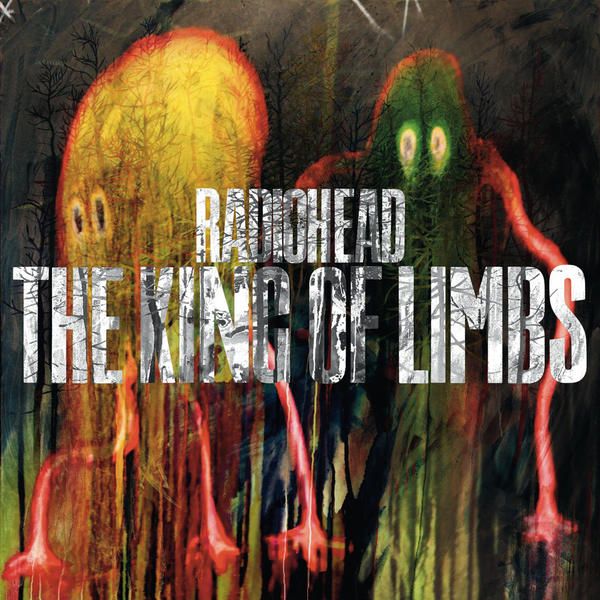 When I first heard the album the only thing I was disappointed with was how short it was. I wanted more. The thing about Radiohead is that they always surprise me. Their music is ever evolving and King Of Limbs is a perfect example of that. I have said from the beginning it is a mix of old and new. It has the eclectic layered sound of Kid A mixed with a new electronic beat driven sound. With each listen new layers are revealed and kudos to them for continuing to expand their music and keeping their fans on their toes. I am waiting impatiently for word of a show in California… Waiting with baited breath.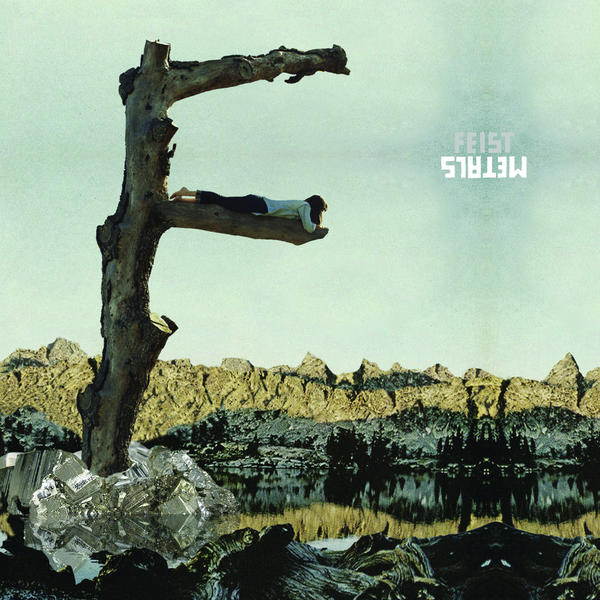 This album took me by surprise. I was and still am obsessed with it which is a strange because I have never been this smitten with any of her previous albums. Metals however is different than any of her other albums. The sound is bigger and more refined. Her voice is complimented so well by the bold melodies. It has been on constant rotation and deserves this spot on my list.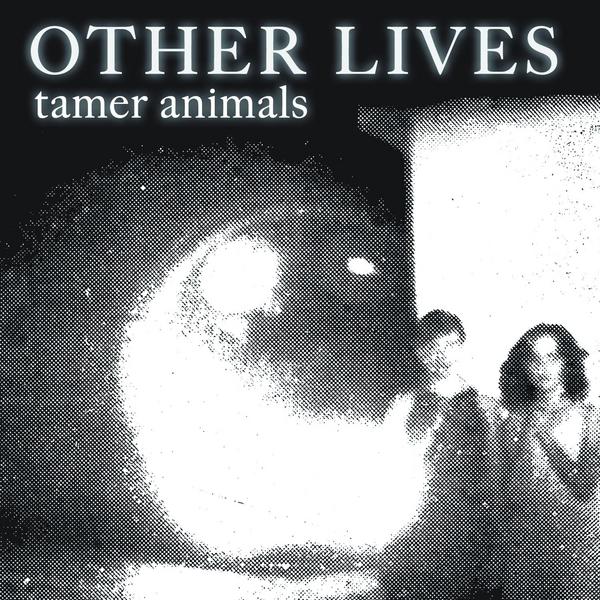 This band exploded onto the scene a couple of years ago and took my breath away. I have a spiritual awakening when I hear their indie rock booming through my speakers. This album is filled with whirling melodies and layered arrangements that are simply stunning. Currently opening for some Radiohead shows… I am determined to see them live hopefully with Radiohead.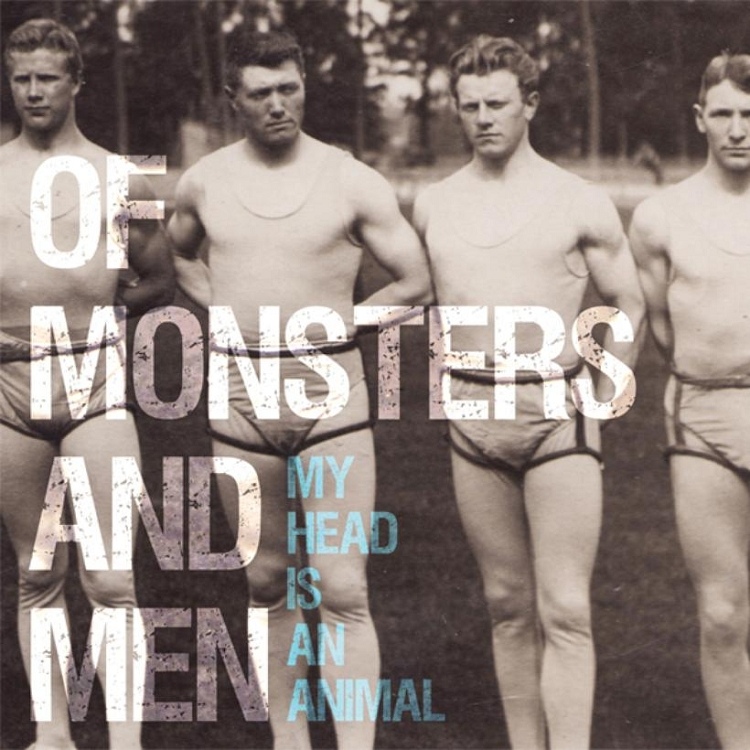 Of Monsters and Men – My Head Is An Animal
Oh man I went back and forth on whether I should include this album. But I decided I have it and I have been listening to it constantly and it has been a big part of my life in 2011. This Icelandic band has quickly become my favorite new band. I love their upbeat sing along indie rock and this debut album is a must! It is totally worth the import cost.
p.s. I forgot to mention that there is a hidden track on the last song, Yellow Light. So good.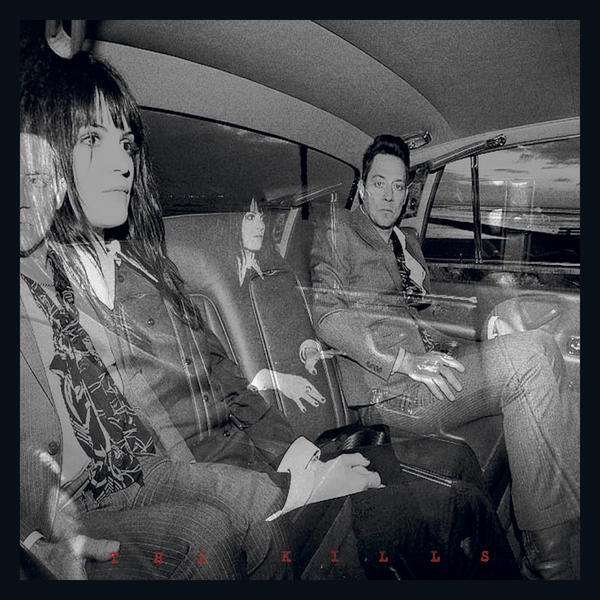 Alison Mosshart and Jamie Hince kick so much ass! Blood Pressures simply rocks. I saw them live and I fell in love with them and this album just that much more. It is gritty and dynamic. An absolute must have in your music collection.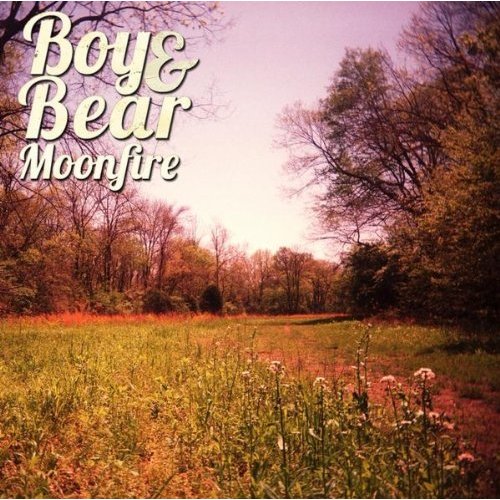 Boy & Bear is another band I waited patiently for… Their debut album was well worth the wait. Colorful arrangements matched with Dave Hosking's unique vocals. Their music just makes me feel good which is why it was a definite favorite of 2011.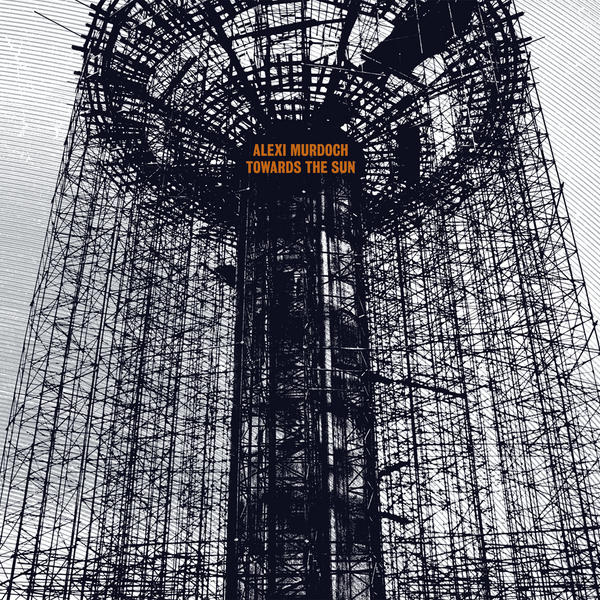 Alexi Murdoch – Towards The Sun
This album is a special one. I have actually been listening to it for about two years since I got a copy at his concert back in 2009 and I have been listening to it ever since. I finally got it on vinyl last night for Christmas thanks to my dear friend. If you are an avid reader or even just a casual reader of Untitled Records you know my undying love for Alexi Murdoch. Seeing him live this year at the intimate Bootleg theater really made me realize he is my favorite singer-songwriter of all time.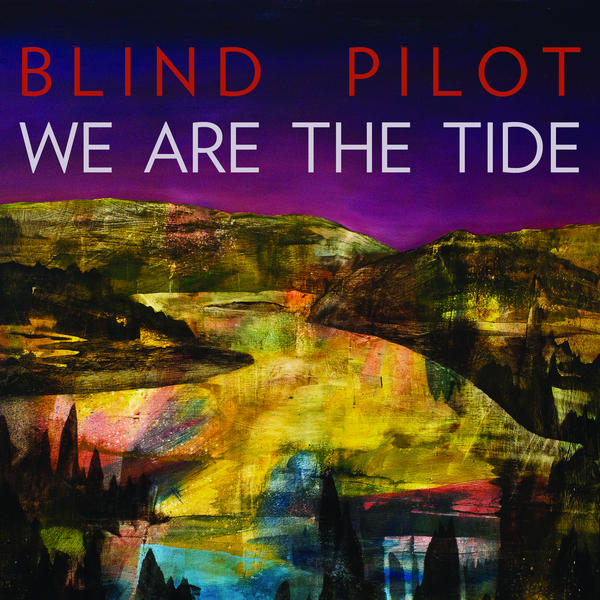 I wasn't really expecting this album to make it onto the year end list honestly but here it is. It took me by surprise, I have always enjoyed their music, but on We Are The Tide I can put it on and let it play and play. Their music is infectious and this sophomore album is absolutely fantastic.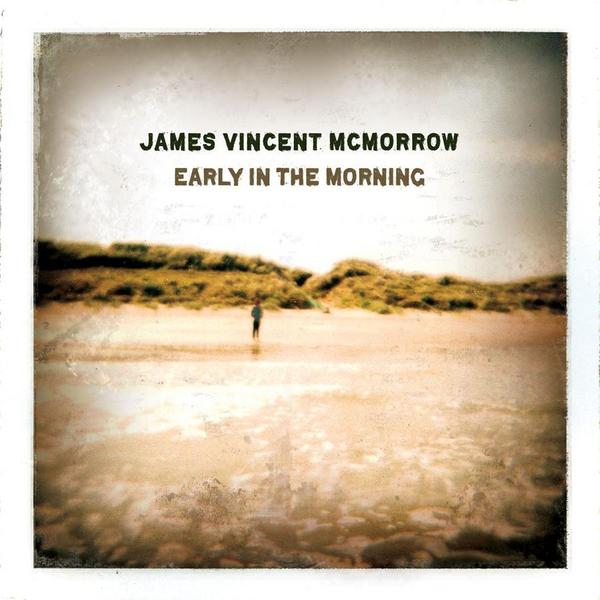 James Vincent McMorrow – Early In The Morning
Another singer-songwriter I saw live this year. He took me by storm with his delicate singer-songwriter arrangements with his unique vocals that will remind you of Bon Iver, but I feel James Vincent McMorrow has fuller arrangements that compliment his fragile vocals. His debut album, Early In The Morning has been on constant repeat throughout the year and he was such a treat to see live in a fantastically intimate setting which was just perfection.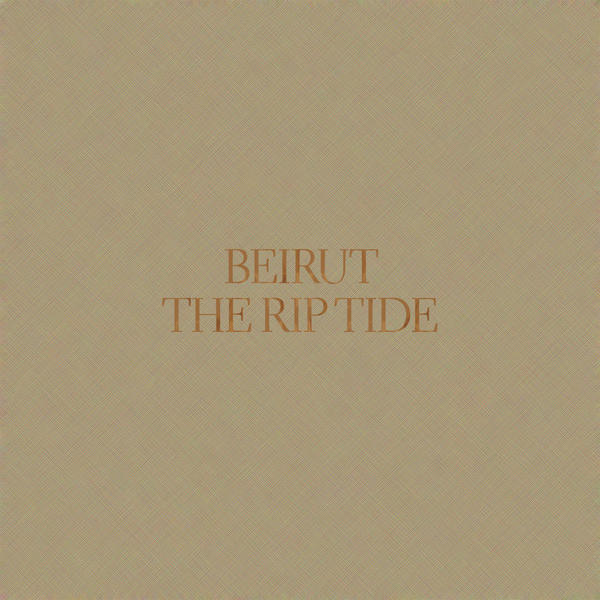 I don't think there is an album that Zach Condon creates that is not on my end of year list. The Rip Tide is one of my favorite albums since Gulag Orkestar. Trumpet galore mixed with that French Chanson style along with a modern twist that only Zach Condon can bring to the table. Light and beautiful. His prettiest album to date.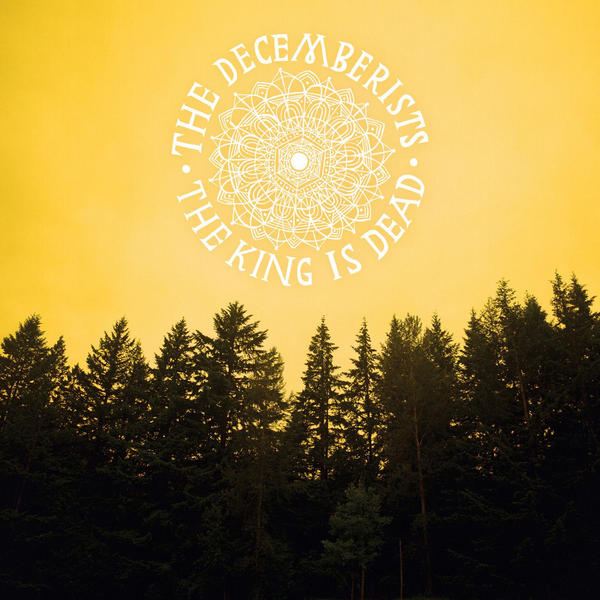 The Decemberists – The King Is Dead
Oh Decemberists… How I love thee. How I loved seeing them live this year and being in their presence felt like coming home. Their music, their style, their spirit, their lyrics. Everything. This is one of my favorite albums since The Crane Wife but I feel The King Is Dead has taken the top spot hands down. So well done.
Jul
20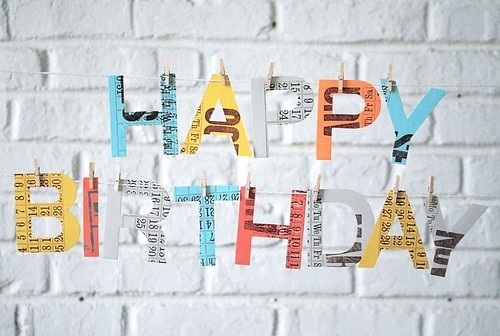 Here we are… I am thirty years old. A few days after the fact but still celebrating.
I can't really believe it, where did the last 15 years go? I remember learning how to drive, my dad taking me to the CSULB empty parking lot. When I hit a parking space line he would say, "You just hit a car!" I would laugh.
I think these life milestones can really fuck with one's head. I NEVERÂ  thought I would still be finishing school, unmarried, no kids and in career I never took any college classes for, but here I am. And for the most part I am having the time of my life. I really feel like I am right where I need to be, I just kind of took the long way. There are no time lines here. People go at their own pace. I have learned so much, and gained so much life experience in the last 30 years, I wouldn't take any of it back. Although there are some things I may have done differently I believe that the choices we make shape who we are.
Music has always been a pretty big part of my life, when I was younger my parents were my tip sheet. I listened to everything they listened to and I loved it. I was introduced to Simon & Garfunkel, The Rolling Stones, Pink Floyd, Radiohead, Kitaro and Enya at a pretty young age. It wasn't until my early twenties where I really started to dig deep and find my own music. The music that resonates with me deep inside where all my fears, dreams and hopes are dwelling. It brought me confidence and freedom to be my own person and for that I am so thankful.  I am forever a work in progress, but I think that is a huge part of life. As the years go by I want to grow and continue to figure out who I am and what I stand for, all the while listening to some good music.
The below 5 songs are some of my favorite songs throughout the years, songs that remind me of my childhood, that remind me of myself and they all make me happy. I can put them on at any given time and I want to listen to them again and again. Enjoy!
Dec
24
This year in music was possibly one of my favorite in a very long time… I have been thinking long and hard on exactly why this is. As I went back through 2010 I noticed that my favorite albums were some of my best friends throughout the year. I could relate to them. I listened to them when I needed a shoulder to cry on, when I needed something to calm my soul or even to just hang out and enjoy their company. This group of albums below has been a major part of my life this year. I enjoy every single track, and that I truly feel each has become the soundtrack for my life in 2010.
It has been another fantastic year at Untitled Records, it brings so much joy to my soul when I know that you have found something new here that you absolutely love. It is fun to discover new music together week after week. Happy Holidays and here's to new music and concerts in 2011. xX
My top 6 albums of 2010 in selected order along with a group of honorable mentions: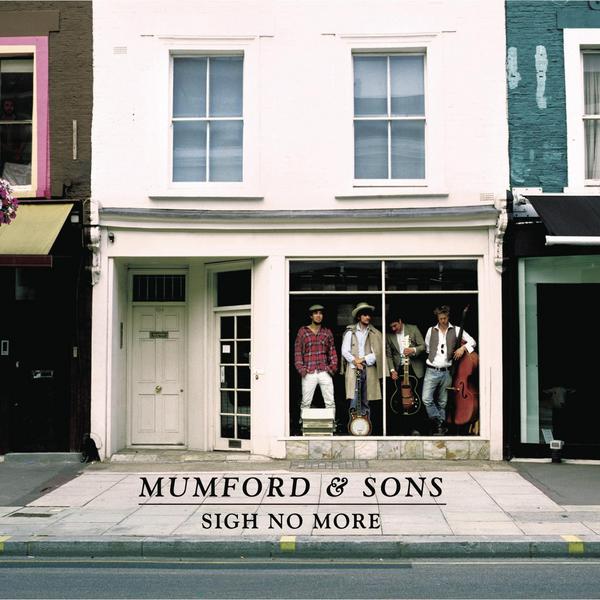 Little Lion Man (Explicit Lyrics)
I awaited the arrival of this album in the states for what felt like an eternity. Almost a year later their music is everywhere and they have 2 Grammy nominations.  I don't think I know one person who does not enjoy their passionate, banjo-playing, folk-rock. The album is filled with romantic and heartbreaking songs that you fall in love with over and over again. I listen to this album on repeat for days and days. I love it just as much as I loved it when I first listened to it, which is why it is my #1 album of the year.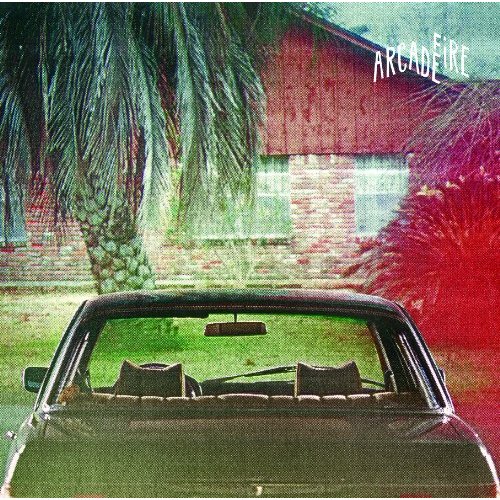 The Suburbs is a very close second, so close I went back forth for days if it was indeed my favorite. I fell in love with the soaring indie rock about growing up in the suburbs. I feel it is their greatest album to date, and one that demonstrates a clear progression and maturity of their music. I was never the biggest fan of Arcade Fire, but over the years they have won me over and I consider them to be one of my favorite bands right up there with Radiohead, which is quite an honor.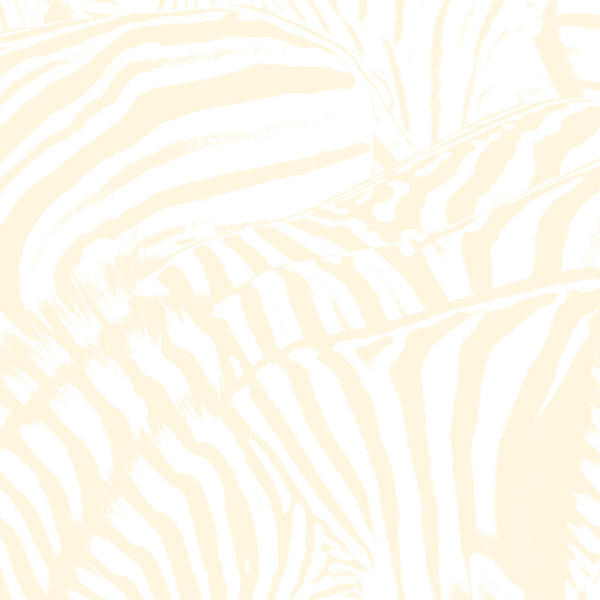 It is all about the dreamy indie-pop dripping with atmospheric melodies along with the unique vocals of Victoria Legrand that has put this 3rd full length album in the #3 spot. It was not love at first listen, but it was certainly a steady progression into my 2010 favorite albums over the course of the year building steam as it went. It is also my favorite album to date from this Baltimore based band. I felt they really came into their own on Teen Dream, they have found their clear place at the top of all the dream-pop in this world.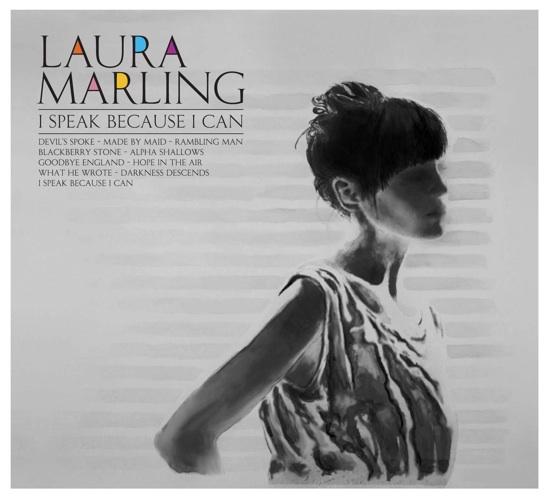 Laura Marling – I Speak Because I Can
The sophomore album from this young songstress blew me away when I first heard it, and it still does. Marling's music has matured greatly on this album. She's an old soul who creates stunning poetic folk music that flows out of the speakers with such grace and beauty I never want it to end. I Speak Because I Can is my favorite female singer-songwriter of 2010 as well as the last couple of years, hands down.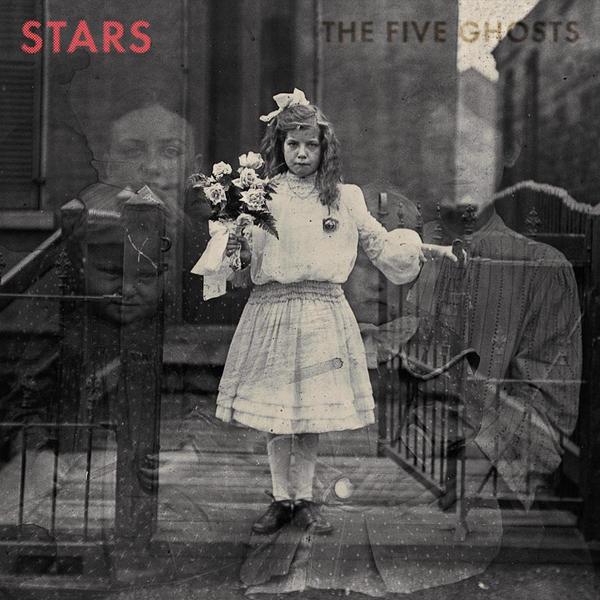 This is not too much of a surprise, I think I have made my complete love for Stars very well known. Seeing them tour Five Ghosts this year at the Wiltern really solidified it for me. I love their whimsical booming indie-pop and I love the themes of their albums, the concise collection of songs they put together consistently year after year = Love.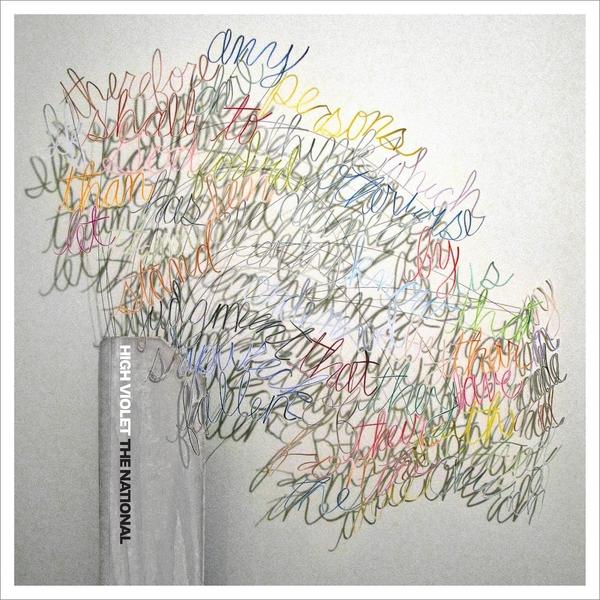 The 5th studio album from The National is a collection of beautifully devastating indie-rock songs. This is the first full length album from The National that I have loved from beginning to end. Hight Violet is an explosion of atmospheric melodies and poetic lyrics about love, tragedy and life that resonates in my soul. I put this album on and I let it repeat. Gorgeous from beginning to end.
_________________________________________________________
I hesitated to add a honorable mention list… However it is entirely necessary because the following albums are a great collection of songs that I have loved over the year but on every album there was at least one or two songs that I just didn't care for. Therefor below are my almost favorites!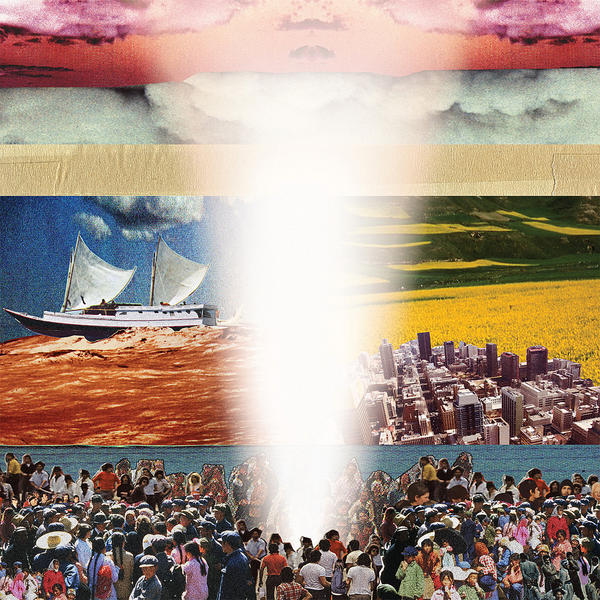 Broken Social Scene – Forgiveness Rock Record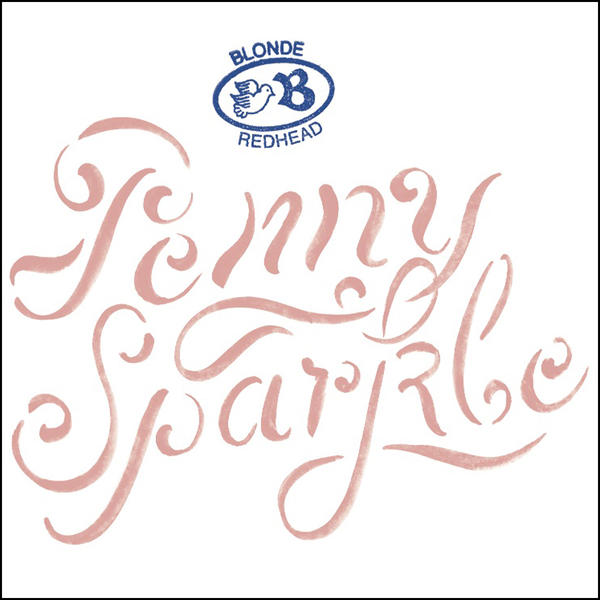 Blonde Redhead – Penny Sparkle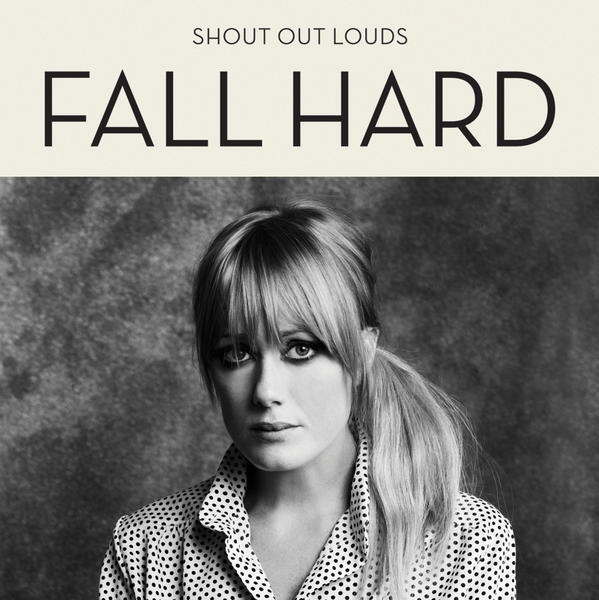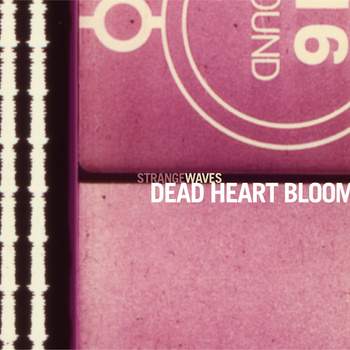 Dead Heart Bloom – Strange Waves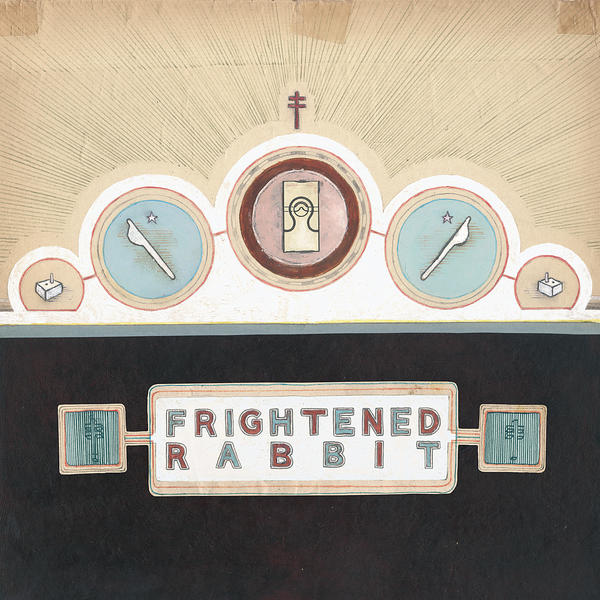 Frightened Rabbit – The Winter of Mixed Drinks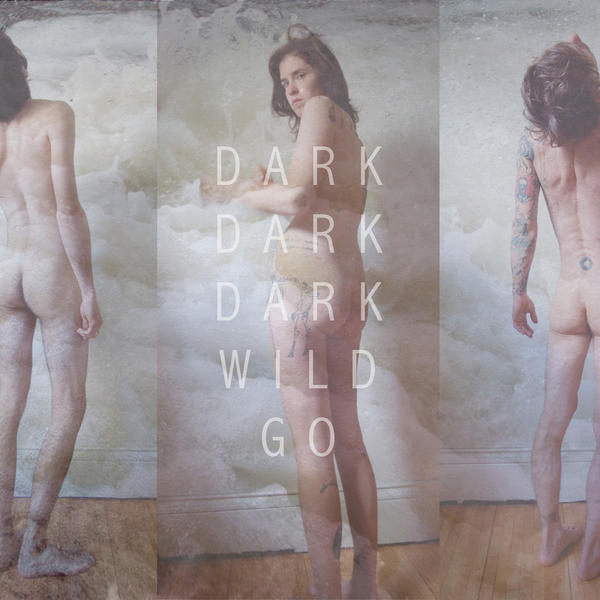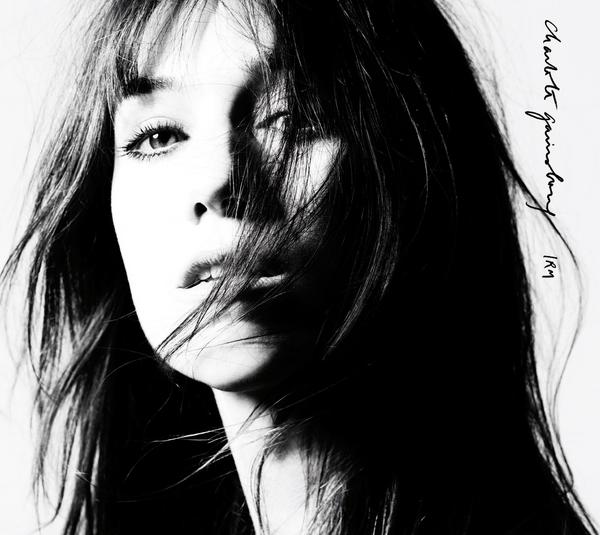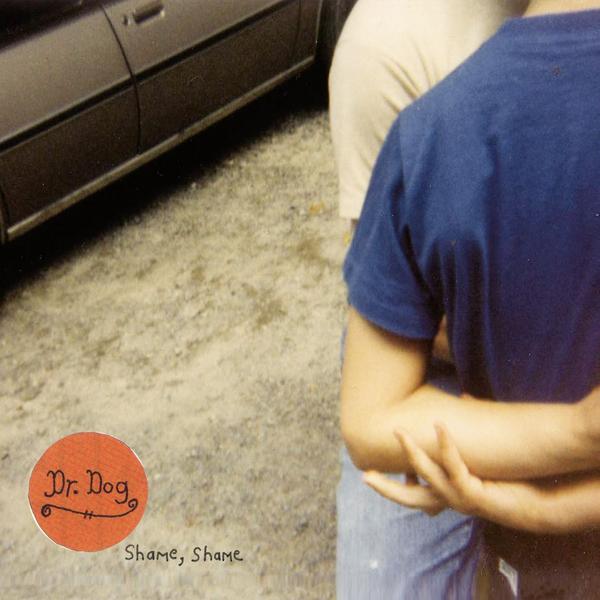 Dec
27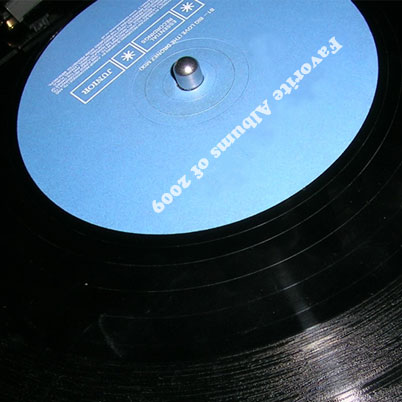 This band has become one of my favorite bands… Their 2nd full length album has taken my breath away and brought tears to my eyes on more then one occasion. Their debut album Peaceful, the World Lays Me Down was one of my favorite albums of last year and it is still on constant rotation. I was a little hesitant to put, First Days of Spring on my favorite list because of the two instrumental tracks on the album… Not sure of the purpose, even when listening to the album from front to back it just pulls me right out of the album. Aside from those 2 tracks it is an album that I never want to end.
mp3:Â Â  First Days of Spring (explicit lyrics)
---
This album is something magical indeed… Another debut album that contains some of the songs from their EP but uncovers so much more to this UK band. The vocals of Florence Welch howl throughout the entire album with big drum rhythms to carry it all along. Lungs is brilliant, epic and dense and leaves me wondering what the hell is next?
mp3:Â Â  Cosmic Love
---
I think this comes as no surprise, the album is brilliant. I was not a fan of their 2006 album Yellow House but I felt like this album had a more distinct direction. Most of all their music has progressed, their music is something I will compare other indie rock experimental music to in the future and that is a pretty high honor. From beginning to end this album is filled with amazing highs and some delicate dark lows. I love every moment.
mp3:Â  Two Weeks
---
Soaring guitar driven indie rock and the lead singer Adam Thompson belting out lyrics with his delicious Scottish accent. Yes please! I love this album, it was a huge surprise and it has become one of my most listened to albums of 2009. Great driving music, great indie rock. Can't wait to see them live in February.

mp3:Â  It's Thunder And It's Lightning
---
This concludes my favorite albums of 2009… A short list this year but I do have an honorable mention list in the works. I wanted to say thank you for sharing another year of music with me and I look forward to 2010. xx