Jan
10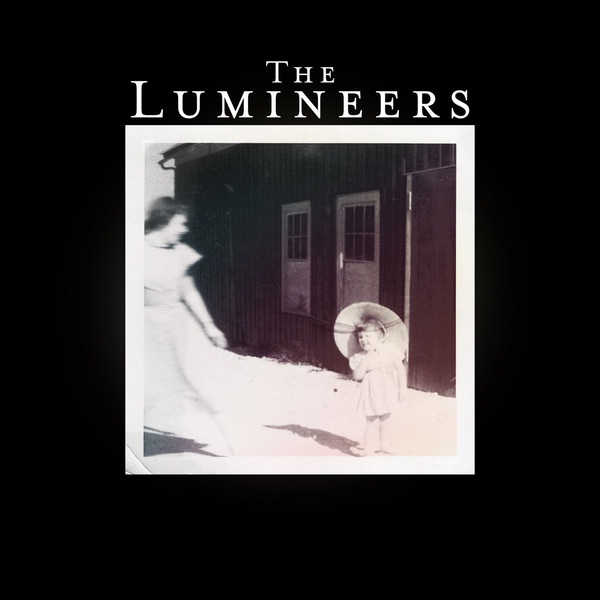 I sit here surfing the internet listening to the debut album from The Lumineers. The 2012 trio phenomenon that will get you up dancing and singing your heart out with their toe tapping, sing-a-long folk rock. I am belting out every lyric and I am literally dancing in my chair to their top Billboard hit, Ho Hey. I sing along to every song on this album.
And although my little indie hipster heart died a little the day they were nominated for a Grammy… I still love them. And when I suffered through a sold out venue in Orange County, CA with no AC while a bunch of drunken nit wits stumbled around, I didn't care because when they got on stage, I no longer paid attention to anything else. I didn't care that I was sweating through my clothes and I could barely move let alone breathe… I didn't care. I could of listened and watch them perform all night like that. They are artists. THEY are about the music and I have found home in their lyrics. The melodies wrap me up in a warm blanket and take all the pain away. It is so very beautiful.
The Lumineers 2012 (Dualtone Music)
Jan
9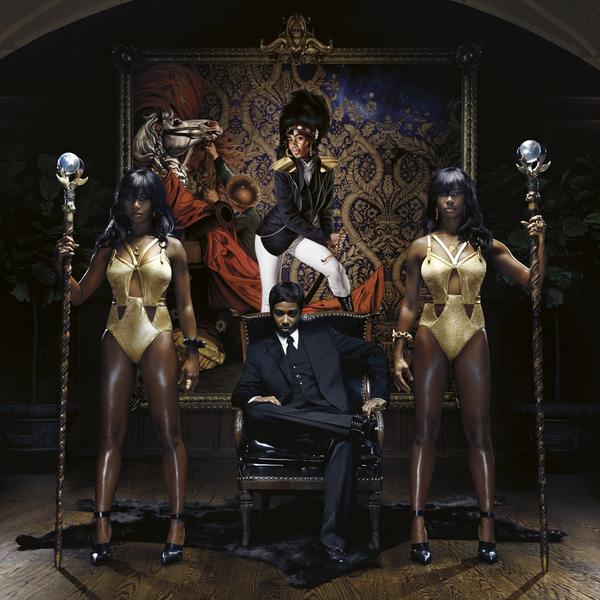 Master of My Make-Believe hit me right from the start, upon first listen I was already hooked. Her range is so varied that you hear so many great influences you never imagined could be mixed together and work. Santi makes it work and makes it her own.
The album starts out with an aggressive stomping reggae beat mixed with a dirty indie rock influence by the one and only Karen O. Then one of my favorite tracks, Disparate Youth, a heavily influenced island beat blended with a little indie dream pop. The chorus sings, Oh-ah, Oh-ah/We know now we want more/Oh-ah, Oh-ah/A life worth fighting for. So good.
There really isn't a song on the album that I don't like or that I find myself skipping through. Santi White is inspiring. She has just the right amount of attitude, but also has this soft gentle aura about her which gives her the ability to blend her musical tastes and create her own distinct sound. Her sophomore album is in no way a disappointment for me as you can see it is number 3 on my top 5 of 2012… That is quite a nod.
Master of My Make-Believe 2012 (Atlantic)
Jan
4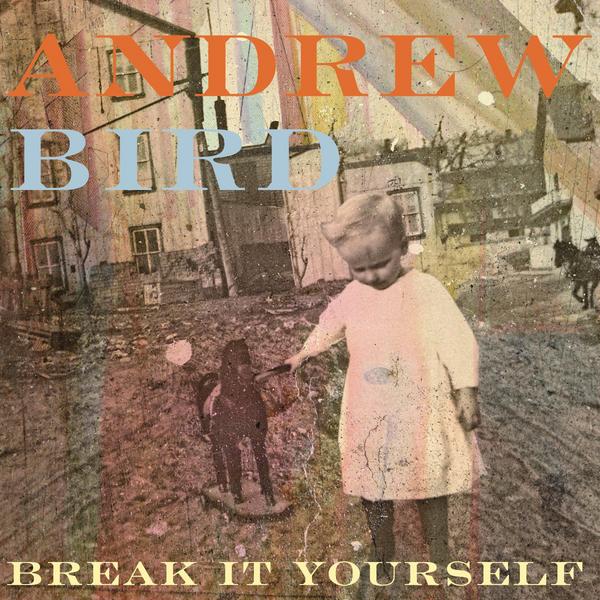 This was difficult… So, so difficult. It was between Dry The River and Andrew Bird and as you can see Andrew Bird won. Maybe because I have a history with Andrew Bird, I have almost all of his albums. He is number 3 on my most listened to musicians. His music really hits me deep in my gut and makes me feel so, so good. He has truly become on of my favorite musicians of all time. This album is his sixth full length studio album and however divided people are about this album I am on the side that says it is a beautiful piece of art. Bird is an amazing talented musician who cannot fail because he is just flat out that good at what he does. Listen to Lazy Projector, Fatal Shore or Desperation Breeds and tell me that it doesn't charm you with its gentle guitar melodies and subtle whistles luring you in and spinning you around. That is what Bird does best. Is this album knock your socks off blow your mind upon first listen? No. But that is not Bird's style, he lures you in like the smell of a good sweet bourbon. Slow and methodical, his music stands the test of time. He is just that good.
Break It Yourself 2012 (Mom & Pop Music)
Jan
3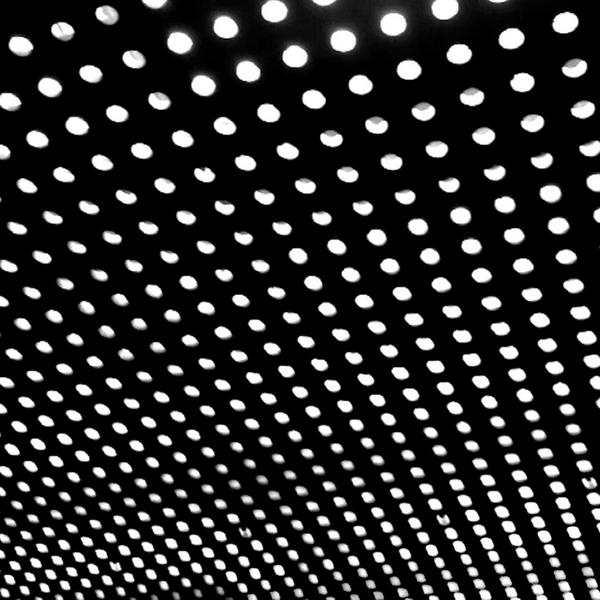 I thought this would be a different way to debut my top five picks of 2012. An album a day, counting down to number one. This year I made it a lot more difficult on myself and committed to a top 5 as a homage to High Fidelity (one of my favorite movies of all time).
Number 5 on the list: Beach House, Bloom
For me, Bloom was a fabulous follow up to, Teen Dream. The flow, the dreamy pop melodies and lyrics. Beach House have found their nitch, their voice… It is all music to my ears. I really loved it from start to finish. I know an album is a true favorite when it comes out at the beginning of the year and I am still listening to it at the end of the year. Bloom is one of those albums.
Bloom 2012 (Sub Pop)
Dec
3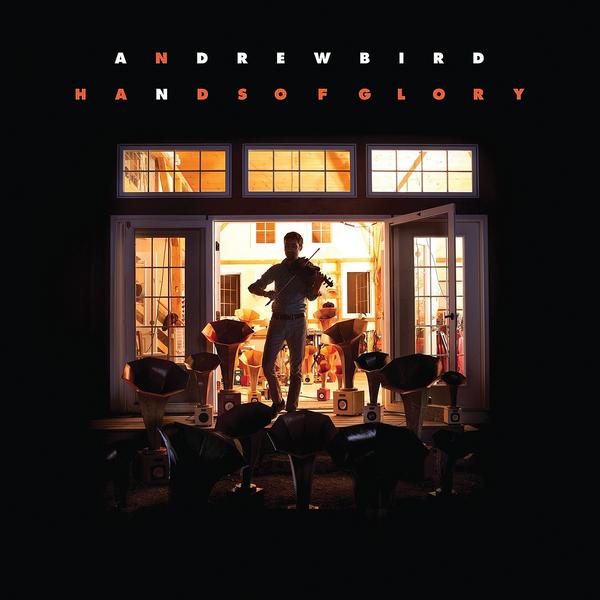 Final paper of the semester completed, 2 weeks left including final and I can't wait for a bit of a break.
For the last month I have been enjoying Andrew Bird's new EP, Hands of Glory. I sometimes catch myself not listening to him as much as I would like or that he deserves. I am always happy when I turn him on, he never disappoints and I can always count on him to make a beautiful album. Bird and a group of musicians created an EP as a companion piece to the earlier full length album, Break It Yourself. My absolute favorite track on this EP is Three White Horses.
Three White Horses – Andrew Bird
Hands of Glory 2012 (Mom & Pop Music)
Oct
31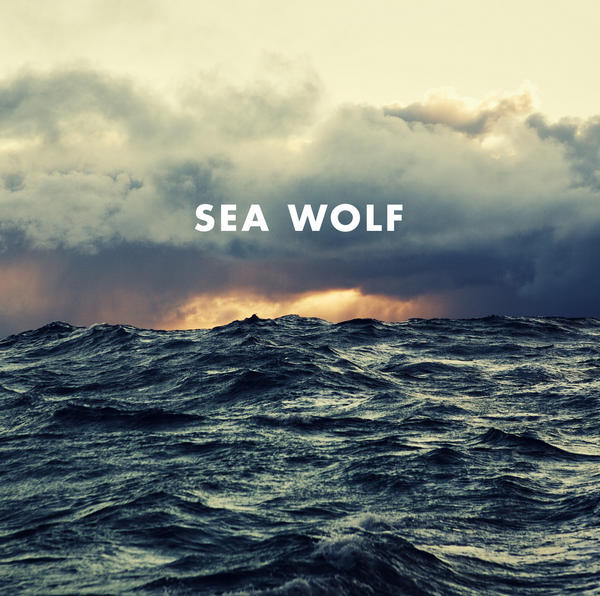 For the last 2 months I have been obsessed with Sea Wolf's new album Old World Romance. I can't say I have always been their #1 fan, in fact it took this third full length album to really get me to dive deep into their discography. I say "their" loosely considering the band is made up of lead singer and founder Alex Church and a band of backing musicians that started off as a rotating bunch (currently the band consists of Theodore Liscinski, Lisa Fendelander, Joey Ficken). I think you hear that disconnect in the first couple of albums, a lack of inspiration and connection with the music. However, on Old World Romance Church goes back within himself to find inspiration and he does a great job of connecting with what he wants, who he is and what he wants his music to say about him. With this new album we get a collection of songs that are a bit more darker than his previous but still in the beautiful style that is Sea Wolf.  An album that is well crafted and because of that I find myself coming back to it quite frequently.
Old World Romance 2012 (Dangerbird Records)
I watched you sleeping and could not believe it
You and I beneath shadows on ceiling
You seem so different so much younger than before
I'm still the impostor with my suitcase on the floor

Sometimes the feeling coming back
I feel that darkness at my back
That's why I'm always being engine
And you can fool it till the season's changing

Outside the windows of canyons of buildings
Some storm came down washed away the silence
Even when the roof filled up began the some beans
Still solve the curtains and love that seems

Sometimes the feeling coming back
I feel that darkness at my back
That's why I'm always rearranging
And you can fool it till the season's changing

And I'm still looking forward
Oh I'm still looking forward

I put on the brave face
Left some words on paper legs
Hoping that I would some day come to be
A man you always saw in me

Sometimes the feeling coming back
I feel that darkness at my back
That's why I'm always rearranging
And you can fool it till the season's changing
Till the season's changing
Till the season's changing
Till the season's changing
Till the season's changing

And I'm still looking forward, yeah I'm still looking forward
Oct
2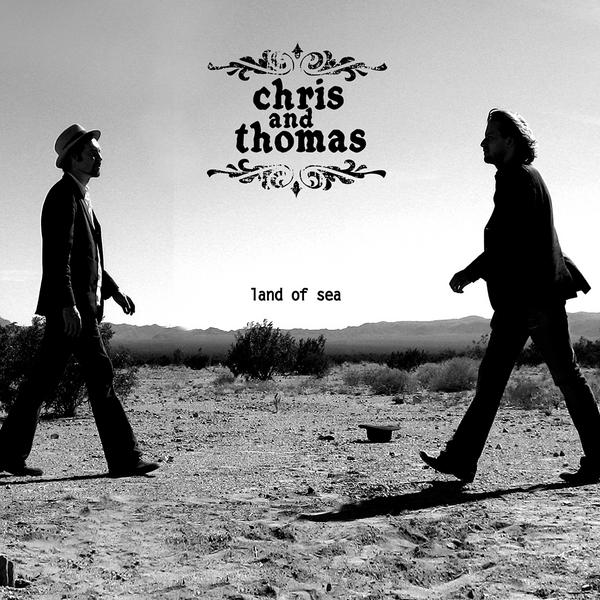 I heard this song tonight when a Google Chrome commercial came on. Even though I have DVR there will always be some commercials that I end up watching. This was one that I could not miss and I am so glad I didn't. It made me cry, laugh and I fell head over heels in love with the song accompanying the very touching video. I also fell in love with the rest of the album, it is ever so lovely. Link to the video here.
Broken Chair – Chris and Thomas
Land of Sea 2006 (Defend Music)
You breathe, you learn, you lose.
You take, you break, you choose.
And as, you learn, and cry.
You do, your best, and try.

And as, the days, go by.
It makes you, wonder why.
You try so hard, so hard.
To mend what's bound to fall apart

Ooh maybe it's time
To let it go
Ooh maybe it's time
For taking it slow

Ooh maybe it's time, time, time
For anything at all
Time, time, time, to let it all fall
Where it may

And as, the world, goes on.
You try, to walk, and sing along.
And hope, some things, will stay.
And every tune that you play.

Ooh maybe it's time
To let it go
Ooh maybe it's time
For taking it slow

Ooh maybe it's time, time, time
For anything at all
Time, time, time, to let it all fall
Where it may
Ooh…
Ooh…

And as, your life, goes on.
You deal with, what comes along.
Some friends, they come, and stay.
Some leave and, go their way.

Ooh…
Ooh…
Sep
21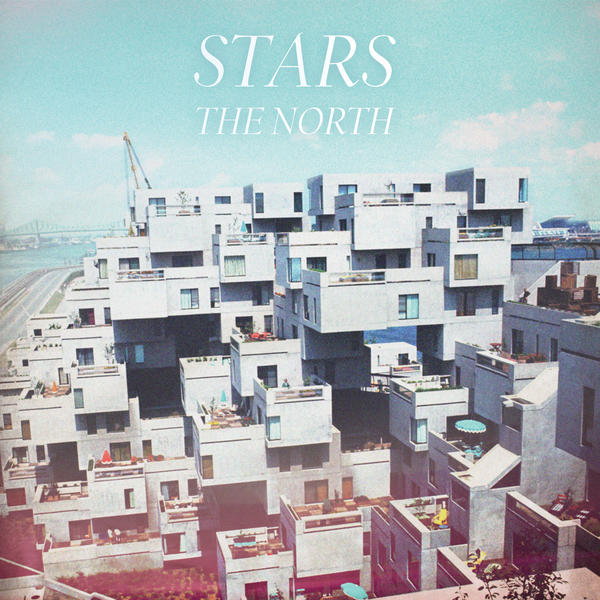 It has been a while… With the Fall semester starting and more responsibility at work I have much less time to blog. I miss it. Just because I have a lack of time in the blogging department doesn't mean there is a lack of listening to music. That is a constant in my life. Every day, every chance I get, I am listening to music. It's so important for my sanity, for peace and calm.
I have to take a moment to talk about Stars and their new album, The North. I saw them live for their Five Ghosts tour, which you can find here.  I am certainly a bit biased when it comes to my opinion or critique of the music of Stars. I can't help it… Like Radiohead, they really can do no wrong. Everything that comes out of their souls just sounds good. While listening to their new album all I could think about was how amazing their pop melodies are. I just want to put the band in my pocket and carry them close where I can take them out every once in a while and listen just to put a smile on my face. And man do they make me happy when I hear them play. I am seeing them live in October and I can't wait. Their new album is worth every penny. Buy it, love it, enjoy it.
Lights Changing Colour – Stars
The North 2012 (ATO Records)
Aug
29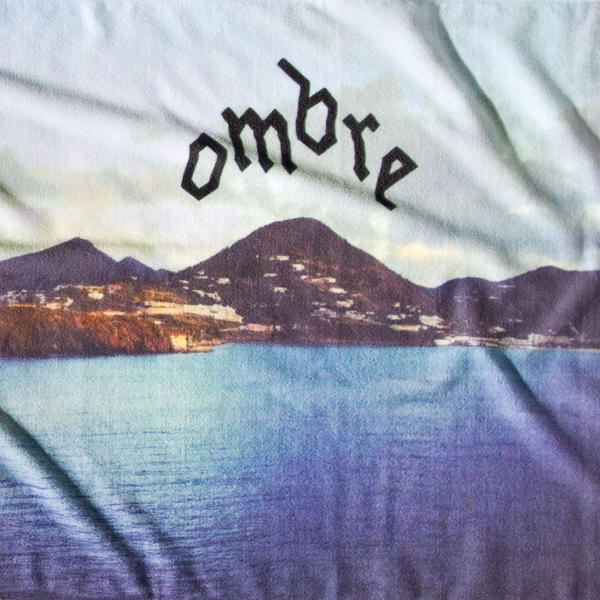 A collaborative band of  Helado Negro and Julianna Barwick. On their debut album they combine each of their own distinct sounds of acoustic folk and electronic psych instrumentation to create a stunning unique collection of songs that are ever so dreamy.
Believe You Me 2012 (Asthmatic Kitty)
Aug
15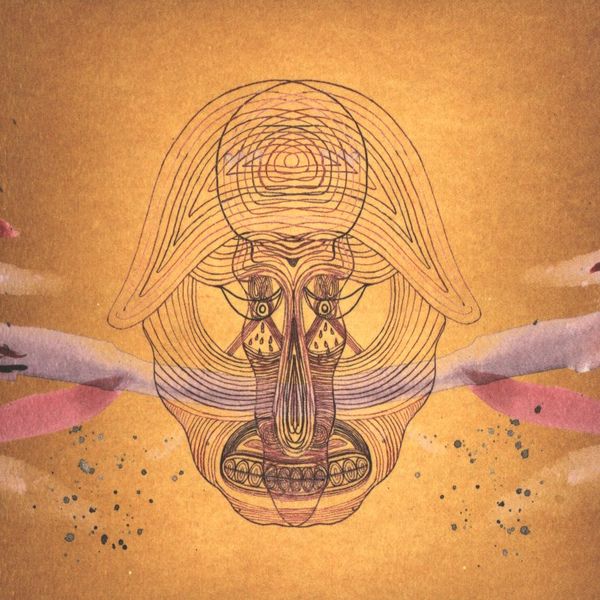 The piano, Devendra's voice, and with lyrics like, "I wanna see you be the one whose first light/Harbors in the new day/and see you settle into yourself/and never be afraid". This is one of my top five favorite songs of all time.
Watch the stream run by you
Watch the Indian chief, wrapped in blue corn leaves drift by you
Watch it take root in the sun's pond, and rise at the fire
Oh, no more being matchwood
Only rising higher

I wanna see you be the one whose first light
Harbors in the new day
and see you settle into yourself
and never be afraid

Now I take everything as a good sign, because I'm in love
I take everything as a sign, from God

And now I give myself to you alone
No more nights hang above me
Oh, B…

Please destroy me, please destroy me, please destroy me, please destroy me yeah
 First Song For B – Devendra Banhart
What Will We Be 2009