Mar
25
mp3: just a dream
Great Northern on myspace
Trading Twilight for Daylight 2007 (Eenie Meenie Records)
Mar
22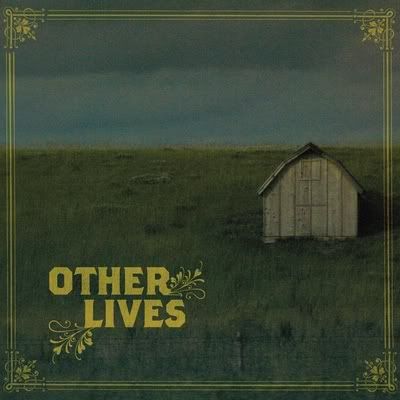 Other Lives hails from Stillwater, Oklahoma, their debut self titled album was released this month… And it is really a well put together beautiful album. Their music has been said to draw similarities to that of label mate Radiohead and although I do hear a Radiohead influence the sound is entirely their own… Folk and rock mixed with a strong classical influence of gorgeous string and piano arrangements accompanied by haunting vocals. The whole album is an accomplishment indeed, I enjoyed from the beginning to the end and I hope you do as well.
Now, I thought this was a most appropriate moment, where all the stars aligned. I must wish dearest Pip a very Happy Birthday today, I hope it was a great day and an even greater year. Cheers Pip!
mp3: E Minor
mp3: Black Tables
Other Lives 2009 (TBD Records)
Also available on eMusic
p.s. Other Lives has also been participating at this years SXSW… I will get there one of these years.
Mar
8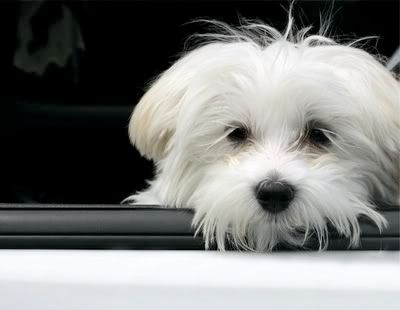 I feel so uninspired and then I see this and I smile. So cute. I do apologize but I am simply uninspired this evening. I will return either tomorrow or Tuesday. Appreciate your patience. :-)
p.s. daylight savings time is so very lame.
Jan
25

La Llorona by Beirut
Beirut's new double EP, March of the Zapotec is set to be released February 17th and I am excited to say the least… This first part of the EP will be Latin inspired and from the little taste I have heard it sounds like the same amazing Beirut flare… The second part of the EP is a little unexpected as Condon revisits his pre-Beirut days under the name "Realpeople", which is essentially the days of his home electronic creations… It should be interesting, definitely something to look forward to.
Dec
29
I enjoyed my 4 days off. It was glorious and I did nothing! It was awesome. Unfortunately the blog has been a little neglected. I will be back later tonight with some actual music. And maybe I can persuade Pip to post about some movies he saw over the weekend. Till then, have a great day!
Dec
15
Currently working on my Favorite of 2008 lists and trying to get through all the hustle and bustle of the Holiday season. Should be back tomorrow with something that I have pulled out of my hat!
Hope everyone here in LA is enjoying the winter rainy day! You know I am. :-)
***Edit***
I submitted my favorite albums list to the Hype Machine and I am half way done and almost ready for publication. It was not easy but for now I am ready for sleep, I will return tomorrow to finish. Good night.
Dec
10
***Edit***
Video has been removed. Sorry folks stay tuned for news on when this song will be available.
As you can see if you look over to the left of your screen Alexi Murdoch has returned to view… Although as many close to me know, Alexi is always on constant shuffle. But I must confess I have failed Alexi… *sniff sniff* I do not watch the TV show House and I have never seen the movie Gone Baby Gone (which after going to the imdb page I can see exactly why) I was unaware that Mr. Murdoch has debuted a new song… However, I did know that he was working on some new material before going on tour with Alanis Morissette (which is an odd pair but whatever the more exposure the better. Well, after I calmed down from the excitement I googled Through The Dark and found a little teaser from the end of House… And I can't fucking wait.
Dec
5
WTF?
What the hell are these car companies thinking? And how the hell did they get themselves into this mess? Talk about loosing faith in Americas car companies…
Nov
28
I have been enjoying the holiday with family (my mom) and extended family. Hope everyone is enjoying their holiday here in the states. I will be back over the weekend. :-)
Nov
21
I don't know! Sorry folks the week just got away from me… I have to go into work tomorrow (Blah!) and then I will be off to San Diego to a Pre-Thanksgiving with friends. Weeeee! I should be back on Sunday with some new music. :-) Till then…