Mar
29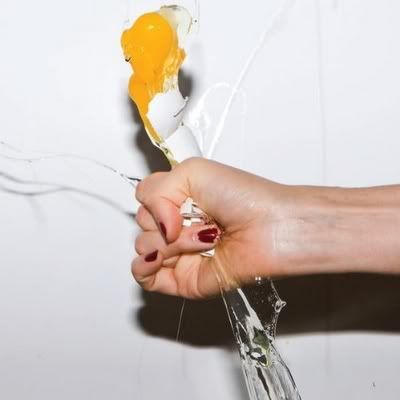 I love this album cover
Not a lot  to say this evening unfortunately… And I am not going to force it. So tonight I will sit back and press play…
mp3: Little Shadow (Acoustic)

Yeah Yeah Yeahs on myspace
It's Blitz! 2009 (Interscope Records)
p.s. Their new album is pretty good, I got the digital version as it has some acoustic versions of some of the album tracks…
Nov
26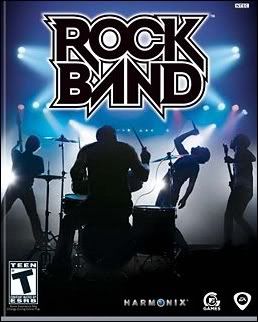 Glad to hear everyone had a lovely Thanksgiving here in the States, I am sad it is all over.
But as for my fine feathered gamer friends Rock Band has finally arrived and man is it fun to play! You have a choice to play either drums, guitar, bass/rhythm or you can sing! I have to say that the drums are freaking hard to play but they are fun, a lot of fun. The singing is another story… On an Easy level of difficulty you can pull it off but even for someone who has had some singing experience it can be difficult to get the right pitch on a Medium difficulty level. Either way no matter what I must say they have out done themselves with this game, no matter what your age or gender this is a blast to play with family and friends.
Check out the set list in no particular order:
"Are You Gonna Be My Girl" – Jet
"Ballroom Blitz" – Sweet
"Black Hole Sun" – Soundgarden
"Blitzkrieg Bop" – Ramones
"Celebrity Skin" – Hole
"Cherub Rock" – Smashing Pumpkins
"Creep" – Radiohead
"Dani California" – Red Hot Chili Peppers
"Dead on Arrival" – Fall Out Boy
"Detroit Rock City" – Kiss
"(Don't Fear) The Reaper" – Blue Öyster Cult
"The Electric Version" – The New Pornographers
"Enter Sandman" – Metallica
"Epic" – Faith No More
"Flirtin' with Disaster" – Molly Hatchet
"Foreplay/Long Time" – Boston
"Gimme Shelter" – The Rolling Stones
"Go with the Flow" – Queens of the Stone Age
"Green Grass and High Tides" – The Outlaws
"The Hand That Feeds" – Nine Inch Nails
"Here It Goes Again" – OK Go
"Highway Star" – Deep Purple
"I Think I'm Paranoid" – Garbage
"In Bloom" – Nirvana
"Learn to Fly" – Foo Fighters
"Main Offender" – The Hives
"Maps" – Yeah Yeah Yeahs
"Mississippi Queen" – Mountain
"Next to You" – The Police
"Orange Crush" – R.E.M.
"Paranoid" – Black Sabbath
"Reptilia" – The Strokes
"Run to the Hills" – Iron Maiden
"Sabotage" – Beastie Boys
"Say It Ain't So" – Weezer
"Should I Stay or Should I Go" – The Clash
"Suffragette City" – David Bowie
"Tom Sawyer" – Rush
"Train Kept A-Rollin" – Aerosmith
"Vasoline" – Stone Temple Pilots
"Wanted Dead or Alive" – Bon Jovi
"Wave of Mutilation" – Pixies
"Welcome Home" – Coheed and Cambria
"When You Were Young" – The Killers
"Won't Get Fooled Again" – The Who
And now a couple of my favorite songs from Rock Band, Maps is so much fun to sing and Here I Go Again is such a blast to play on the drums even if I do suck. ENJOY! :-P
mp3: Maps – Yeah Yeah Yeahs
Fever To Tell 2003 (Interscope Records) Get It
mp3: Here I Go Again – OK Go
Oh No 2005 (Capitol) Get It
Oct
18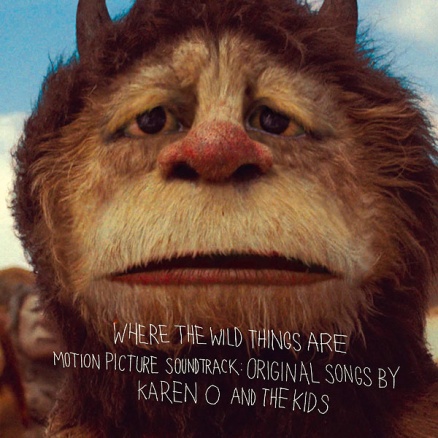 I was a little hesitant to see this movie after hearing all the poor reviews… So I went in with an open mind and I was pleasantly surprised. I recommend it and I think every boy should see this movie and dare to imagine. The soundtrack was awesome, of course, as it was Karen O from the Yeah, Yeah, Yeahs. I just love her and I do love me some Yeah, Yeah, Yeahs.
mp3:Â  Building All Is Love

Where The Wild Things Are 2009 (Interscope Records)
Oct
23
10,000 years later I present a little mix to shake things up a bit. And if perhaps you may not consider the below songs loud enough to be considered "Rock" then go open your own blog because this is about as loud as this little lady gets. Have a great Monday!
If Only – Kooks
Inside In/Inside Out (mp3 expired)

Assassin – Muse
Black Holes and Revelations (mp3 expired)
Gold Lion – Yeah Yeah Yeah's
Show Your Bones (mp3 expired)
Are You Going To Be My Girl – Jet
Get Born (mp3 expired)
Move – Sol Seppy
The Bells of 1 2 (mp3 expired)
Vitamin R (Leading Us Along) – Chevelle
This Type Of Thing Could Do Us In (mp3 expired)