Jan
17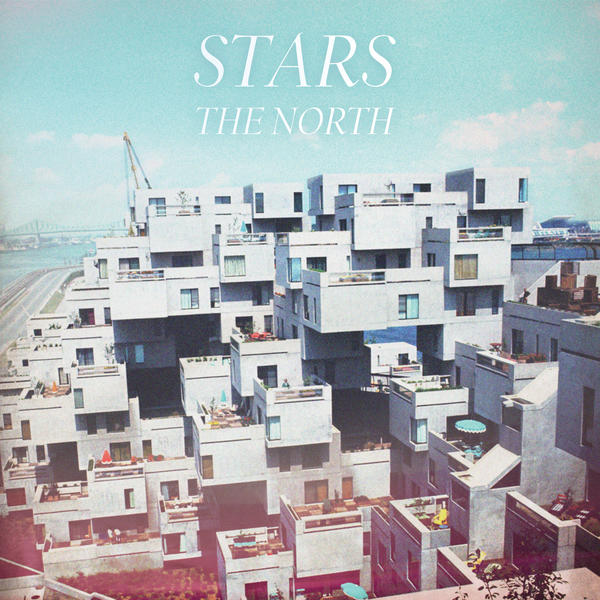 Did you like how I made you wait for this number 1? I did. ;-)
I have noticed through the years that most of the albums from Stars have grown on me. It has always taken some time for me to fall in love, but I always do. I saw them live again this year at the Mayan Theater in downtown LA… I cried. Wait… Let me re-phrase, I flipped the fuck out when they played, 'Your Ex-Lover Is Dead'. So amazing and wonderful to hear and see your favorite song played live and loud.
I'll be honest, there is no way for me to give you some mind shattering new review of their latest album, The North. I can't because I am biased. I love their pop-tastic, dreamy, gooey, nostalgic rock. It soars into my soul and makes me dance up and down with joy. EVERY album. slixy.ch. However, The North takes me back to some of my favorite albums of theirs, Set Yourself on Fire and In Our Bedroom After The War. The North parallels these albums and flies right into my number 1 favorite album of 2012.
I know there were no surprises on this list of top five. But I am alright with that. This top 5 is my honest favorite(s) of 2012, they are albums I have enjoyed most over the past year. There will be one more post of some of the albums I have NOT mentioned at Untitled over the past year but feel they are certainly owed a nod.
"You are the bullet in the chamber of the gun…" – A Song Is A Weapon, Stars
The North 2012 (Ato Records)
Jan
10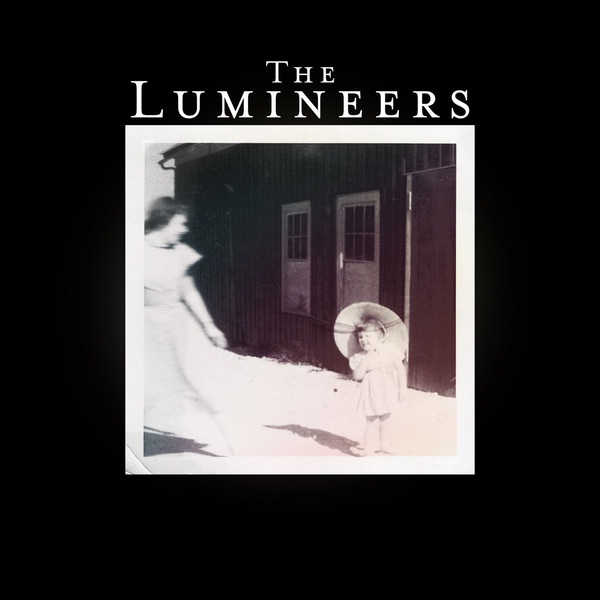 I sit here surfing the internet listening to the debut album from The Lumineers. The 2012 trio phenomenon that will get you up dancing and singing your heart out with their toe tapping, sing-a-long folk rock. I am belting out every lyric and I am literally dancing in my chair to their top Billboard hit, Ho Hey. I sing along to every song on this album.
And although my little indie hipster heart died a little the day they were nominated for a Grammy… I still love them. And when I suffered through a sold out venue in Orange County, CA with no AC while a bunch of drunken nit wits stumbled around, I didn't care because when they got on stage, I no longer paid attention to anything else. I didn't care that I was sweating through my clothes and I could barely move let alone breathe… I didn't care. I could of listened and watch them perform all night like that. They are artists. THEY are about the music and I have found home in their lyrics. The melodies wrap me up in a warm blanket and take all the pain away. It is so very beautiful.
The Lumineers 2012 (Dualtone Music)
Jan
4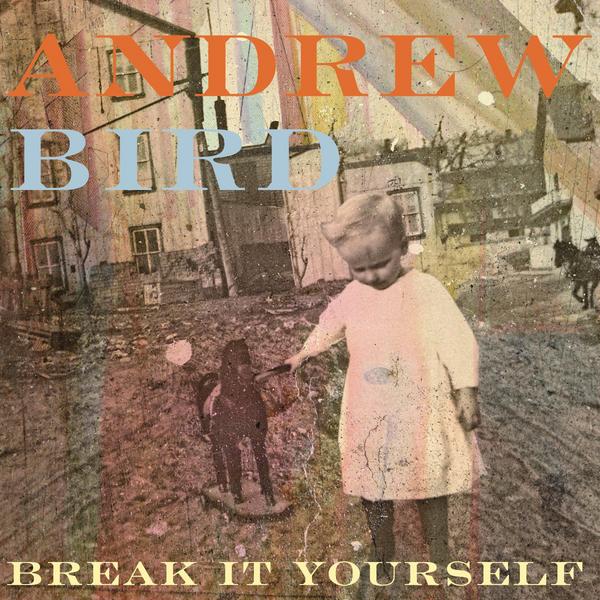 This was difficult… So, so difficult. It was between Dry The River and Andrew Bird and as you can see Andrew Bird won. Maybe because I have a history with Andrew Bird, I have almost all of his albums. He is number 3 on my most listened to musicians. His music really hits me deep in my gut and makes me feel so, so good. He has truly become on of my favorite musicians of all time. This album is his sixth full length studio album and however divided people are about this album I am on the side that says it is a beautiful piece of art. Bird is an amazing talented musician who cannot fail because he is just flat out that good at what he does. Listen to Lazy Projector, Fatal Shore or Desperation Breeds and tell me that it doesn't charm you with its gentle guitar melodies and subtle whistles luring you in and spinning you around. That is what Bird does best. Is this album knock your socks off blow your mind upon first listen? No. But that is not Bird's style, he lures you in like the smell of a good sweet bourbon. Slow and methodical, his music stands the test of time. He is just that good.
Break It Yourself 2012 (Mom & Pop Music)
Dec
3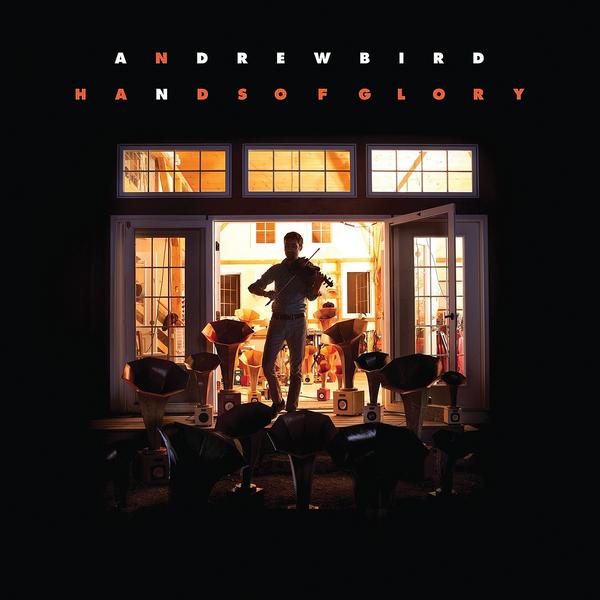 Final paper of the semester completed, 2 weeks left including final and I can't wait for a bit of a break.
For the last month I have been enjoying Andrew Bird's new EP, Hands of Glory. I sometimes catch myself not listening to him as much as I would like or that he deserves. I am always happy when I turn him on, he never disappoints and I can always count on him to make a beautiful album. Bird and a group of musicians created an EP as a companion piece to the earlier full length album, Break It Yourself. My absolute favorite track on this EP is Three White Horses.
Three White Horses – Andrew Bird
Hands of Glory 2012 (Mom & Pop Music)
Oct
31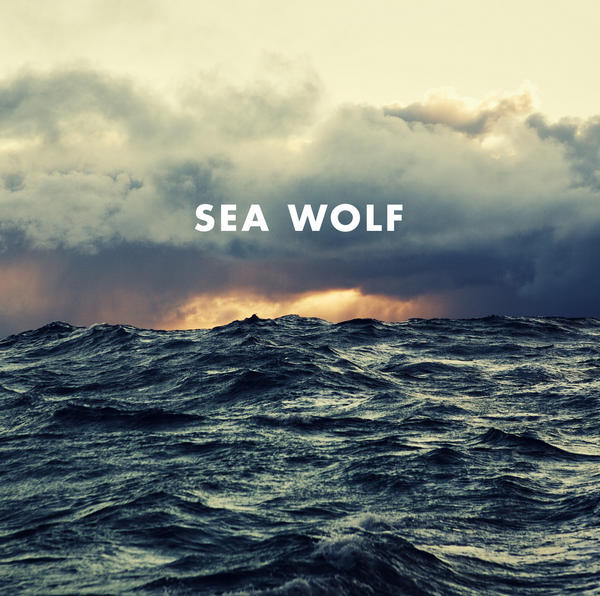 For the last 2 months I have been obsessed with Sea Wolf's new album Old World Romance. I can't say I have always been their #1 fan, in fact it took this third full length album to really get me to dive deep into their discography. I say "their" loosely considering the band is made up of lead singer and founder Alex Church and a band of backing musicians that started off as a rotating bunch (currently the band consists of Theodore Liscinski, Lisa Fendelander, Joey Ficken). I think you hear that disconnect in the first couple of albums, a lack of inspiration and connection with the music. However, on Old World Romance Church goes back within himself to find inspiration and he does a great job of connecting with what he wants, who he is and what he wants his music to say about him. With this new album we get a collection of songs that are a bit more darker than his previous but still in the beautiful style that is Sea Wolf.  An album that is well crafted and because of that I find myself coming back to it quite frequently.
Old World Romance 2012 (Dangerbird Records)
I watched you sleeping and could not believe it
You and I beneath shadows on ceiling
You seem so different so much younger than before
I'm still the impostor with my suitcase on the floor

Sometimes the feeling coming back
I feel that darkness at my back
That's why I'm always being engine
And you can fool it till the season's changing

Outside the windows of canyons of buildings
Some storm came down washed away the silence
Even when the roof filled up began the some beans
Still solve the curtains and love that seems

Sometimes the feeling coming back
I feel that darkness at my back
That's why I'm always rearranging
And you can fool it till the season's changing

And I'm still looking forward
Oh I'm still looking forward

I put on the brave face
Left some words on paper legs
Hoping that I would some day come to be
A man you always saw in me

Sometimes the feeling coming back
I feel that darkness at my back
That's why I'm always rearranging
And you can fool it till the season's changing
Till the season's changing
Till the season's changing
Till the season's changing
Till the season's changing

And I'm still looking forward, yeah I'm still looking forward
Sep
21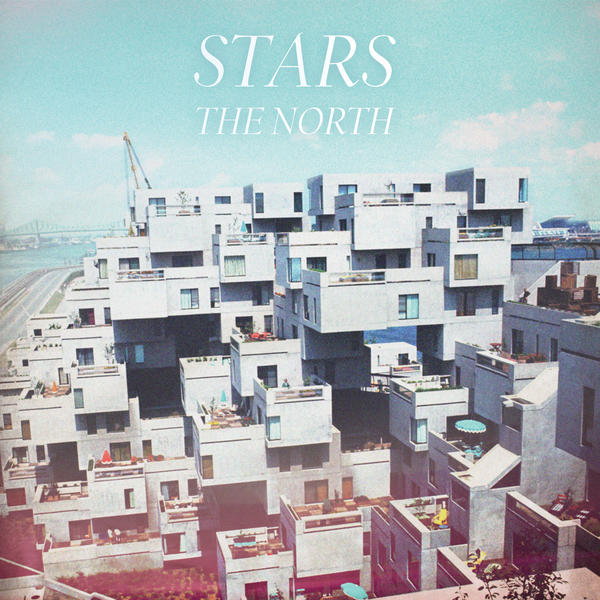 It has been a while… With the Fall semester starting and more responsibility at work I have much less time to blog. I miss it. Just because I have a lack of time in the blogging department doesn't mean there is a lack of listening to music. That is a constant in my life. Every day, every chance I get, I am listening to music. It's so important for my sanity, for peace and calm.
I have to take a moment to talk about Stars and their new album, The North. I saw them live for their Five Ghosts tour, which you can find here.  I am certainly a bit biased when it comes to my opinion or critique of the music of Stars. I can't help it… Like Radiohead, they really can do no wrong. Everything that comes out of their souls just sounds good. While listening to their new album all I could think about was how amazing their pop melodies are. I just want to put the band in my pocket and carry them close where I can take them out every once in a while and listen just to put a smile on my face. And man do they make me happy when I hear them play. I am seeing them live in October and I can't wait. Their new album is worth every penny. Buy it, love it, enjoy it.
Lights Changing Colour – Stars
The North 2012 (ATO Records)
Aug
29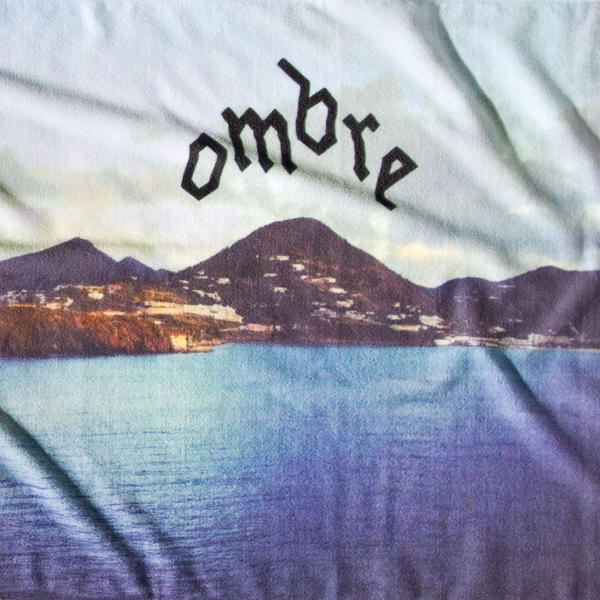 A collaborative band of  Helado Negro and Julianna Barwick. On their debut album they combine each of their own distinct sounds of acoustic folk and electronic psych instrumentation to create a stunning unique collection of songs that are ever so dreamy.
Believe You Me 2012 (Asthmatic Kitty)
Aug
3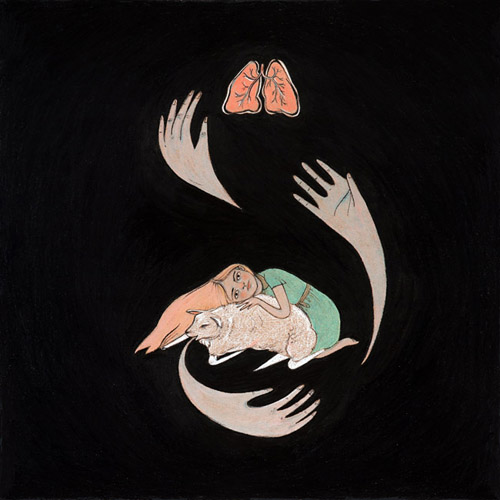 Short but sweet this morning. Purity Ring creates futuristic pop goodness on their debut album, Shrines. For those who like Grimes, you will dig Purity. Enjoy! Happy Friday!
Shrines 2012 (4AD)
Jul
25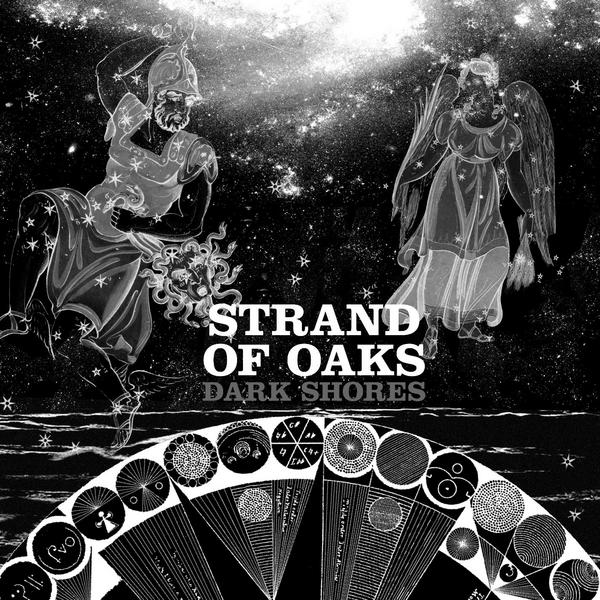 I turned 31 last week… It was a non-stop celebration to help ease me into this turning point in my life. 31? Really? How is this possible? But it is, this is my reality. And I joke around that no one is to refer to me as 31, from this point on I am forever 30. Like a vampire. Ha! We all know there is no magical way to stop time. I am a grown up… Holy crap, I actually have to act like one now…
You may recall the post about Strand of Oaks, which you can find here. The man behind the band, Timothy Showalter has just released his third full length album, Dark Shores. My oh my can Showalter create some haunting folk-rock ballads. Dark Shores is another beautiful collection of songs about love, painful memories and being honest with his emotions. I can relate to his lyrics and his mix of acoustic folk with just the right amount of edgy rock roughness. This new album is one to remember in 2012.
"And when you give it all away again/ Give a little bit back to me"
Dark Shores 2012 (self-released)
Jul
9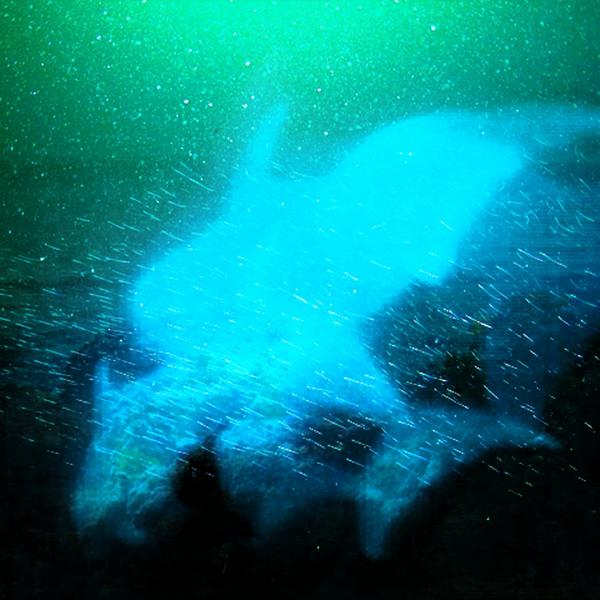 Not a lot to say tonight, just the music… The new single from the upcoming release, Undersea by The Antlers has my full attention. It's absolutely gorgeous.
From the upcoming album, Undersea 2012 (Anti)