Feb
17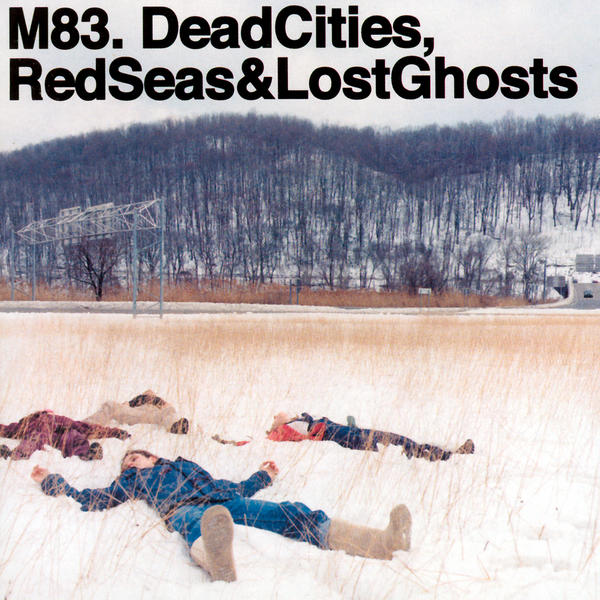 I have been struggling to communicate. Right now, I feel like I have very little to give and I have been selfish with my time. Spending a lot of time by myself. Thinking… Contemplating where I am in my life and where and what I want for the future. I suppose you can think of it as a 30 year old crisis. I am not exactly sure how comfortable I am where I am at in my life so I am trying to grasp on to anything fun and different? It is something I am still trying to figure out. There has been some distance between me and the blog, nothing drastic. I am just a little quiet.
The other night this M83 song shuffled on and took my breath away. I listened to it on repeat for 30 minutes. Every once in awhile music will save me, a song will come on and can have such a profound affect on me. This live version of Gone is to me by far better than the original studio recording. Play it loud.
Dead Cities, Red Seas & Lost Ghosts 2003
Nov
24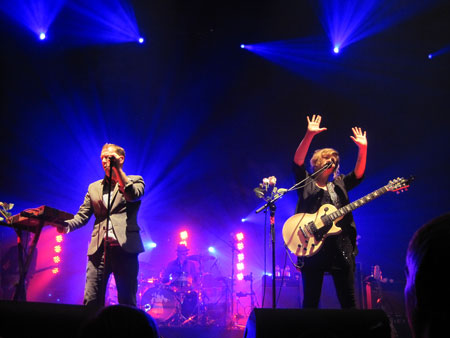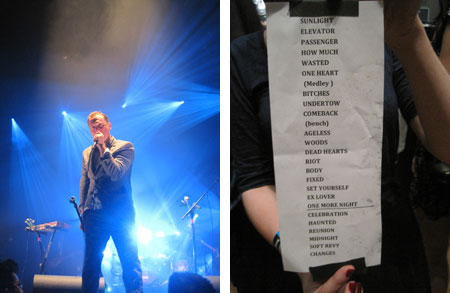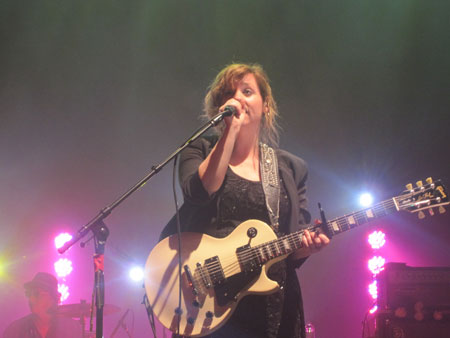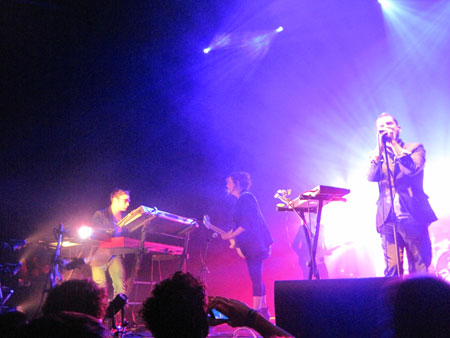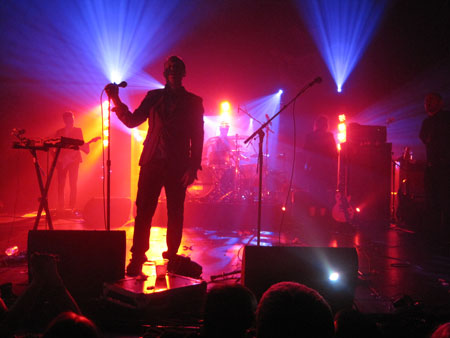 I am thankful for music. I am thankful for the music of Stars.
I am thankful that after years of listening to their amazing indie pop I was able to see them live at The Wiltern. I was right in front and in absolute awe… AMAZING.
They were primarily touring for their 2010 album The Five Ghosts but played a bunch of other favorites from their extensive discography. Above is a picture of the actual set list, they threw them to the audience at the end of the show along with roses and bubbles. They were so much fun and I am definitely looking forward to seeing them again in the future.
The opening band was Geographers, they were really quite good. They had some die hard fans in the audience though, some were standing right next to me… I think one of them might have had an orgasm.
Thank you, Stars. xX
The Five Ghosts 2010
Nov
8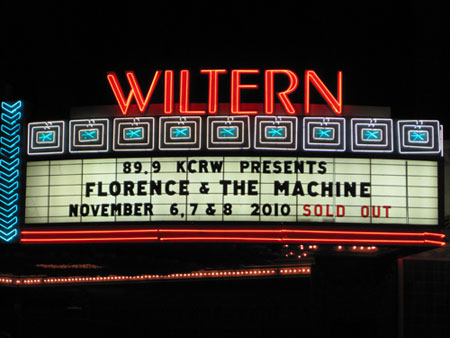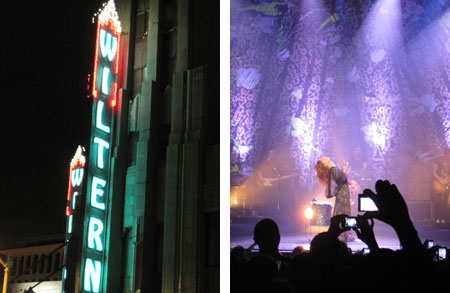 No more dreaming like a girl so in love, so in love
No more dreaming like a girl so in love, so in love
Last night I was one of the lucky ones. I was able to see Florence + The Machine at The Wiltern. Amazing doesn't fully describe the show… I was blown away by how good this show actually was. The crowd was a little restless, but when she came out all was forgotten. Nothing else mattered but the music and Florence Welch's soaring vocals. She was born to sing and boy does she belt out each and every note with perfect pitch and tone.
The set list began with Drumming Song and from the first beat of the drum beside her microphone, I was hooked. If I could, I would be seeing her again tonight at her last show in LA. Florence + The Machine is a band you never want to miss live.  Nothing can top her high-reaching vocals, delicate quirky melodies and her fantastic performance. She engages the audience and has the magical ability to get the whole theater jumping up and down happily to the final song for the evening, Dog Days Are Over. Phenomenal.
Catch her live on Saturday Night Live – Saturday Nov. 20th
The rest of the set list for the inquiring:
Drumming Song
My Boy Builds Coffins
Girl With One Eye
Cosmic Love
Howl
Blinding
I'm Not Calling You A Liar
Between Two Lungs
You've Got The Love
Strangeness and Charm
Rabbit Heart
Encore
Heavy in Your Arms (I died it was soooo good)
Kiss With a Fist
Dog Days Are Over
Dog Days Are Over – Florence + The Machine
Lungs 2009 (Universal)
Group Love was the opening act, youthful and energetic indie rock

Aug
27
Frightened Rabbit Live and Acoustic, so awesome and such a treat. Enjoy!
Mar
3
Which means there is another exciting new Contrast Podacst. This is going to be a fantastic CP, this weeks theme called for Live tracks. I thought instantly to myself, Explosions In the Sky…Â  They are unforgettable live, no matter what the conditions you will enjoy the show. So you must go wander over to the Contrast Podcast to listen to all the wonderful contributions and intros.
Another option would have been this selected track just because I love him and this whole album. I have yet to see him live, which I felt was part of the criteria at least for me. Colin Meloy and The Decemberists are certainly on my list of shows to see.
mp3: Devil's Elbow
Colin Meloy Sings Live! 2008 (Kill Rock Stars)
p.s. i know i just recently posted about this album but it was so darn relevant i could not resist posting it again. the album is really lovely from beginning to end.