Aug
9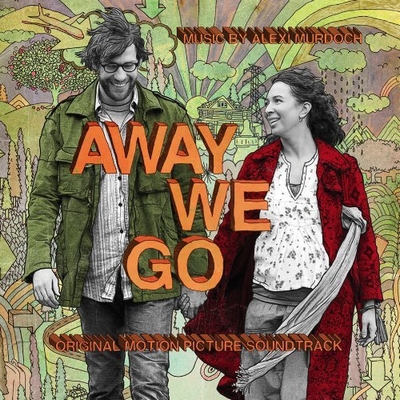 Verona De Tessant: Burt, are we fuck-ups?
Burt Farlander: No! What do you mean?
Verona De Tessant: I mean, we're 34…
Burt Farlander: I'm 33.
Verona De Tessant: …and we don't even have this basic stuff figured out.
Burt Farlander: Basic, like how?
Verona De Tessant: Basic, like how to live.
Burt Farlander: We're not fuck-ups.
Verona De Tessant: We have a cardboard window.
Burt Farlander: [Looks at window] We're not fuck-ups.
Verona De Tessant: [Whispers] I think we might be fuck-ups.
Burt Farlander: [Whispers back] We're not fuck-ups.
I have spoken about this movie before on my blog… But I have yet to induct it in as an All Time Favorite, which it is. If you have not seen it you MUST run right out and rent it. Honestly, I get teary eyes just thinking about it, not because it is sad but because of the beauty and truth that you will relate to on so many levels.
And then there is the soundtrack… The fucking amazing soundtrack is mostly made up of songs by the AMAZING Alexi Murdoch,  a few taken from his Limited Edition album that has yet to have an official release (still waiting). After all of the years his music that I have heard 5,000 times still bring tears to my eyes,still makes me feel like I am sitting at the Hollywood Bowl and we are the only people there and he is singing directly to me. His songs calm my soul and remind me of the good things in life.
This movie and the songs that accompany it seem as if they were made for one another, it is a beautiful work of art that I will cherish forever.
mp3:Â  Towards The Sun

Away We Go Soundtrack 2009 (Nettwerk Music)
Available at Amazon
Mar
31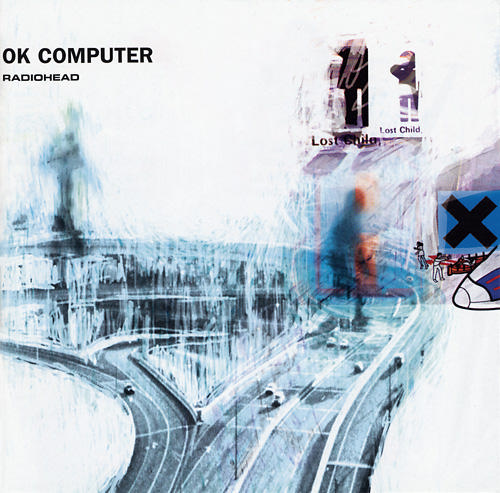 Wow. I just feel really stressed… No one likes feeling like they just got the shit kicked out of them, that is how I feel when I am stressed, like someone beat me up and took everything I had. Rachie no likey… So whenever I am feeling a bit blue I turn to my favorite friends, Radiohead. Their music has gotten me through some dark times… Nothing like coming home, sitting back and putting the headphones on. Tune out all the chaos around you at least for a moment, nothing but that glorious Radiohead sound. So tonight I did just that.
mp3:Â  Exit Music (For A Film)
OK Computer 1997 (Capitol)
Jan
31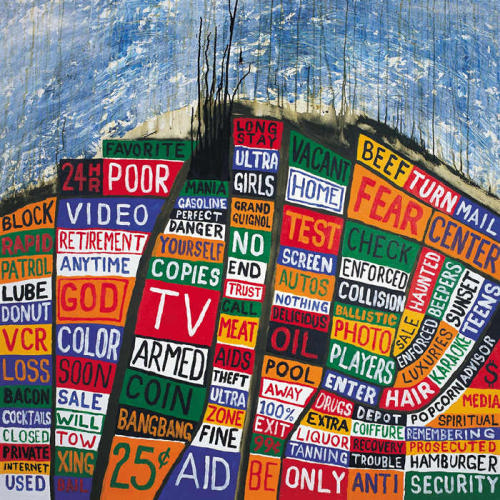 Currently re-visiting the Radiohead catalog. I go through Radiohead frenzies… It is really like coming home. I have found over the years though that I tend to miss my dad more listening to some of their older stuff like The Bends and OK Computer but it is much more comforting then it is sad…
That is really it for this Sunday night… Just basking in their greatness, I know that not everyone will agree with me but I have to say Radiohead is my number one favorite band of my generation.
mp3:Â  Sail to the Moon
Hail to the Thief 2003 (Capitol)
Sep
22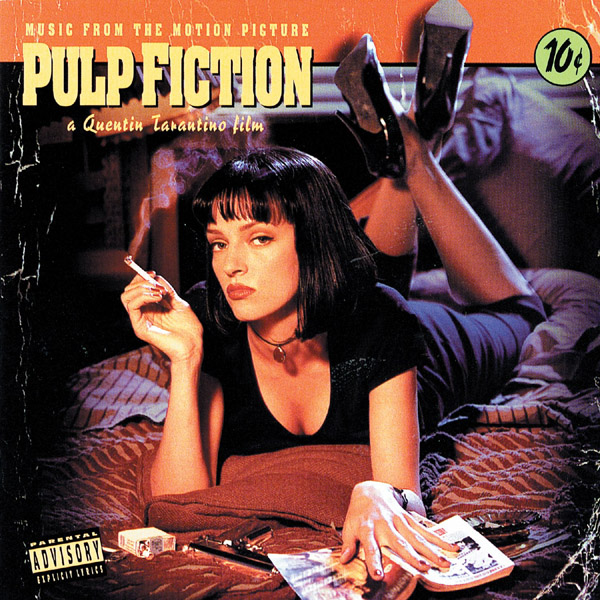 I hesitate to select this film as an All Time Favorite... Mostly because it is THE obvious choice. Pulp Fiction is THE film, an Oscar winner and certainly a Quentin Tarantino masterpiece. It is not an understatement, the film is brilliant… I have seen this movie more times then I can even remember and the music is absolute perfection. Tarantino's films have claimed quite a few spots on my All Time Favorite list but that is because he creates excellent films and pairs them with just the right songs. Jackie Brown is by far my favorite Tarantino movie but Pulp Fiction comes a close 2nd. Enjoy!
mp3:Â Â  Son of a Preacher Man – Dusty Springfield
Pulp Fiction Soundtrack (1994)
Sep
9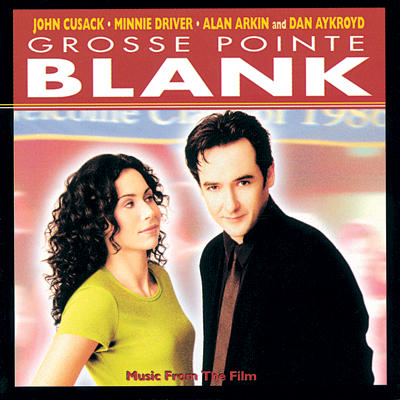 I have seen Grosse Point Blank more times then I have fingers. I love it. I adore John Cusack and then throw in Minnie Driver, Joan Cusack, Dan Aykroyd and Jeremy Piven? I am sold. I love this movie because it totally reminds me of high-school, I can relate to it and isn't that just one of the reasons we grow to love something? We can connect to it and that helps us to not feel as alone in this huge over populated world we live in. The music is AWESOME. Everything from David Bowie, to The Clash and the Violent Femmes. Yes please!
One of my personal favorites:
mp3:Â  Mirror in the Bathroom – The English Beat
Grosse Pointe Blank 1997
Aug
14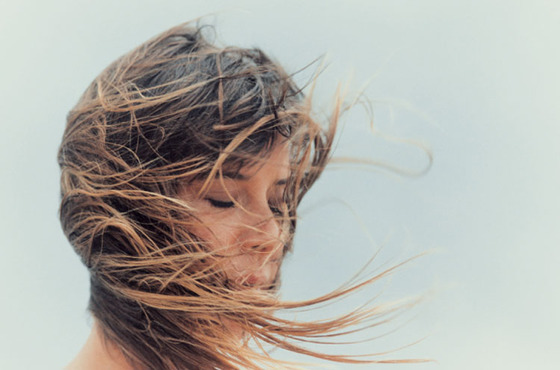 I was driving home late last night and this song shuffled on… It was nearly perfection, as only Chan Marshall herself can deliver. I go on a Cat Power love fest from time to time, where I listen to her non-stop and all I want to do his let each note consume me… Marshall's music just feels right, like coming home. Her melancholy ballads and intense smoky vocals just soothe my soul, she is probably one of my favorite female singer-songwriters of all time, if not #1. I am so indecisive even when it comes to the lovely Chan Marshall. *sigh* Cat Power  will be playing a show at The Greek Theater in LA on September 9th.
On another note I am currently digesting a handful of new albums recently released, I will certainly return with some of my favs.
xx
mp3:Â  Maybe Not
You Are Free 2003 (Matador)
Available on eMusic
Cat Power on myspace
Apr
30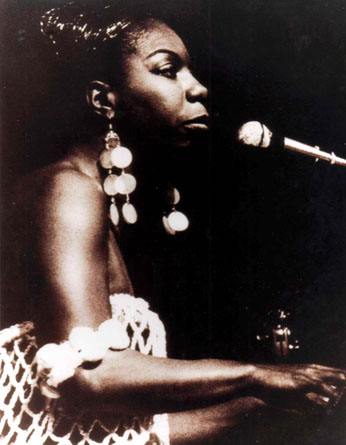 I think this song is one the most beautiful songs of all time. Nina Simone's cover is so dramatic, she infuses so much emotion into each note as the piano melody sends chills down my spine. I play it over and over and yet I listen to it as if it was for the first time. You may have heard this song most recently in the trailer for Revolutionary Road, which if you have not had a chance to see I would recommend a viewing. At first I was not impressed because I didn't really cry and this something very odd because I cry at most movies. Now, that I think back to it… I think I was more angry at the characters, which means they must have been doing something right…
mp3: Wild is the Wind
Wild is the Wind 1966 (Verve)