Dec
18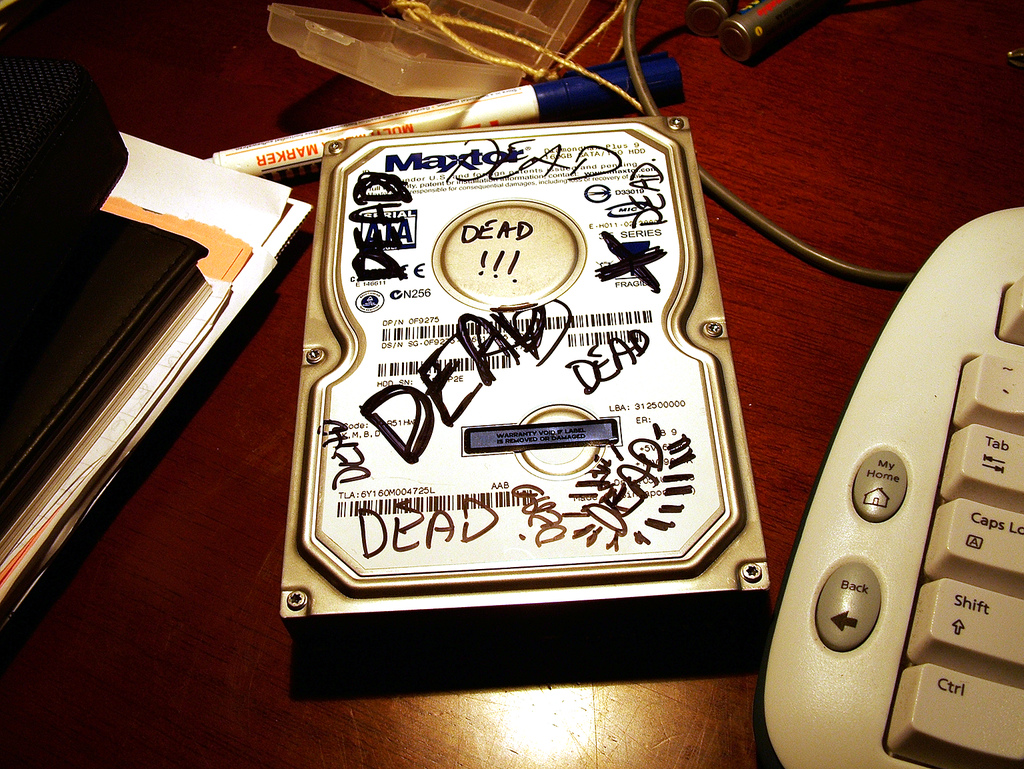 For a moment last night a part of me died… When I heard the clicking and the computer froze I kind of knew deep down that this couldn't be good. When Shane told me the news I broke down, I just started crying… Thinking of all that I lost and beating myself up for not taking the proper precautions. I was assured that it would all be recovered eventually but still even that couldn't be guaranteed… I cried myself to sleep.
Today Shane was finally able to read the hard drive, my documents, music and pictures were all recovered (possibly even my favorite 2009 list) and I didn't need to outsource the hard drive and spend a ton of money on document restoration. Yay!
Since this little snagglefoo happened just as I was creating a new post there will be a few day hiatus, but I should be back Sunday with the first part of my Favorite Albums of 2009 list.
p.s. Back everything up, if you think it can't happen to you, it can and eventually will… And we don't all know a magical computer fixer. Thank you Shane for everything, for fixing any PC that needs fixing. This is the 2nd computer in 1 week that he has fixed. It is so appreciated.
***Edit***I spent most of the day getting my computer in order, downloading programs and frantically trying to recover my bookmarks. Still putting together my year end lists, tomorrow for sure I will have part one. For now, I am going to bed. :-)
Comments