Mar
24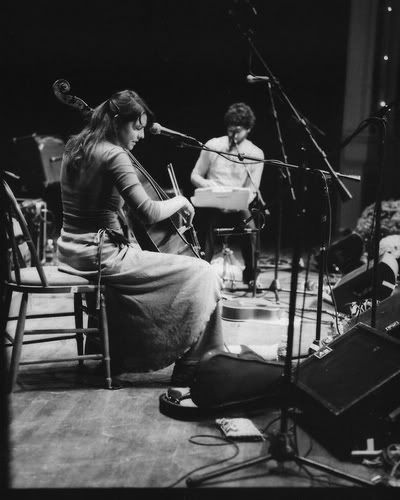 Where the hell have I been? I know it has been awhile but I have been quite sick and I haven't had a whole lot of time to sit down and rest either. I have been running around between birthdays, shows, work and dinners…I am pooped and I am also not feeling any better because of it. So tonight I am just trying to sit back and relax with a little bit of music.
The beloved emusic turned me on to this goodness, Micah Middaugh and Bill Callahan are the duo who make up the band Breathe Owl Breathe. A mix of organic instruments a little bit of folk and a pinch of sugar just to make it unique and one of a kind. Their voices meld together and intertwine so beautifully it is really quite charming…I am in love. :-)
P.S. Their new album was just release on Earthwork Music, haven't picked it up yet, I will certainly keep you posted.
mp3:Â  Drop and Roll
mp3:Â  Playing Dead
Ghost Glacier EP 2008 (emusic selects)
Available only at emusic
Comments