Jan
31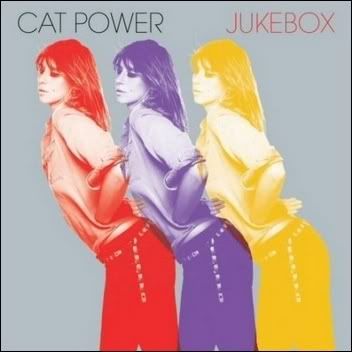 Well as you can see I was asked to remove the tracks that I hand picked from Jukebox. So I will comply…The problem is the promo tracks that they have so graciously allowed are not my favorite tracks from the album, although Metal Heart is an amazing song and one of my personal favs it was first found on Cat Power's 1998 album, Moon Pix. Sigh…But I suppose it will have to do for all those who are not that familiar with Cat Power hopefully it will be enough to pull you in.
mp3: Metal Heart (Chan Marshall)
---
I can't resist
Cat Power
(Chan Marshall), I love her, of course not in a romantic sense but in a sense that she can do no wrong in my eyes. Her voice just makes my heart beat the rhythm to her sultry sounding chords.
Jukebox
is her second album of covers, an album of classic songs of those who have influenced her the most over the years. Songs from the likes of Janis Joplin, Hank Williams, James Brown and Billie Holiday. This album is something to be heard indeed.A couple of my favorite tracks from the long awaited new album…
mp3: Silver Stallion *REMOVED (Lee Clayton) – Chan Marshall
mp3: Don't Explain *REMOVED (Billie Holiday) – Chan Marshall
Jukebox 2008 (Matador Records)
Comments