Oct
19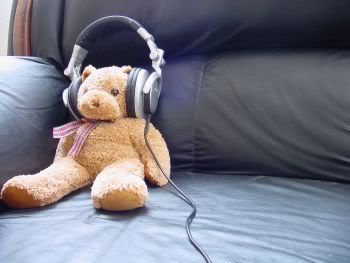 It's freaking Friday! I wasn't sure I would survive there for a little while. This sickness knocked me on my ass. But I started feeling better yesterday and I do certainly feel better today just in time for the weekend! Yeah!
I thought I would start with some new music…I am kind of letting the hype die down in regards to the Radiohead download release, because you know me… :)
In other news I did get a working iPod and it is grand. I have so much room I don't even know what to do with it all. Ha! Just kidding. Anyways this iPod has restored my love for the Apple mp3 player, there really isn't anything better on the market in my opinion. So cheers to Apple's iPod! And cheers to you know who for getting me such a marvelous gift.
Now on to the music…Â 
Vespers 2007 (Abandoned Love Records)
Album available HERE
mp3:Â  No Cars Go – Arcade Fire
No Cars Go – Single (Merge Records)
Album available HERE
*Check out the Surf City Eastern Bloc track it is fantastic
mp3:Â  King Friday – Songs Of Green Pheasant
Gyllyng Street 2007 (Fat Cat Records)
Album available HERE
Comments