Jul
19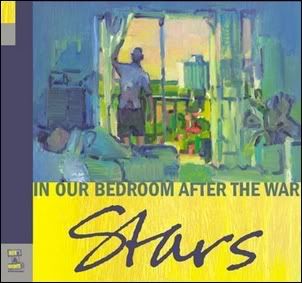 Stars and their record label Arts & Crafts have been the first to release the full length album digitally to combat against the Internet leak of the album, the album doesn't hit stores until September 25th. This is a bold but very smart move and I just wanted to acknowledge it plus the entire album is fantastic. Filled with majestic alternative pop-rock that is really quite brilliant. I won't be posting any mp3's right now but you can stream samples of all the songs from their fourth album at the Arts & Crafts website. Support them please and raise your glass to toast to progress.Tomorrow is my birthday so I am putting together a little birthday mix, check back soon and for now go download the new Stars!
____________________ EDIT _____________________
So I was sitting here listening to music and I was preparing a belated birthday post and then this song off Star's new album came on…I have been listening to the album for the last week and half now but in intervals so basically I stopped dead in my tracks when this song came on this evening. It is beautiful.
mp3: Personal* (mp3 expired)
Stars, In Our Bedroom After The War 2007
Download the new album HERE or HERE
*This file will only be available for 48 hours and then it will self destruct
Comments