Jul
12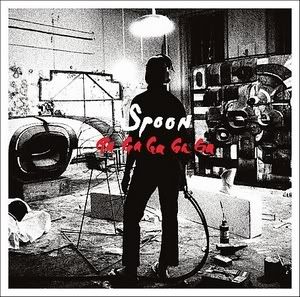 That's right all my fine feathered friends Spoon's highly anticipated follow up to Gimme Fiction, their sixth album, Ga Ga Ga Ga Ga was finally released this week. And although this is old news around the blog-o-sphere I am sure there are some of you out there who held out as long as I to experience this release.
So what do I think of this album? Well for one thing I don't think the title is stupid, it's crazy! And my oh my I do love crazy. As for the music? I really wasn't expecting much but this 10 track album has kind of knocked my socks off…Rarely do I enjoy an entire album all the way through but this set of songs seem to pull me right in with all of their toe tapping energetic rock and apparently "it can all be wedding cake" ;-). It is hard to keep a frown listening to these guys rock that's all I'm saying.
And not to sound all cliché or anything but this is a must have album…It has certainly quickly climbed up my favorite albums of 2007 list. They come to LA in September to the Henry Fonda Theater.
Check to see when they are coming to you!
mp3 Expired: The Underdog
mp3 Expired: Black Like Me
Spoon on myspace
Ga Ga Ga Ga Ga 2007 (Merge Records)
The new album is available HERE and HERE
Comments