Jun
28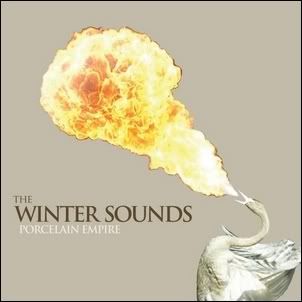 The Winter Sounds hail from South Carolina and Athens Georgia. Their debut album Porcelain Empire was just released this week on Livewire Recordings. An album which demonstrates their ability to create airy indie-pop that entice the senses. A solid debut indeed and this band is a touring machine, check out their myspace to see when they are coming to you.
mp3 Expired: Windy City Nights
mp3 Expired: You Can't Give Up
The Winter Sounds on myspace
Porcelain Empire 2007 (Livewire Recordings)
In other news I finally got my new keyboard for my laptop…So I will no longer have a broken "A"!!! Weeee! Also has anyone played the Xbox 360 Guitar Hero II? Holy Shit it is an addictive and fun game…So much so that I think we might buy it!!!! I never thought those words would come out of my mouth.
Comments