Jun
4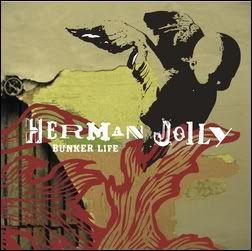 I'm having one of those music inspired moments where music and thought sync up and there is all this creativity and passion running through your body…And I know some of you may be wondering what I'm on but I assure you nothing. I mean I agree that I may have exaggerated the emotions a bit but I was just making sure that point was clear. ;-)
But actually I was just talking to my talented dear friend Tara about forging your own path, with your own unique style, adding something to your own field(s) of interest something I admire about her…And something I think I may have been lacking in my posts lately.
My daily affirmation: Be original! Stray away from the heard! Weeee!!
And I got an early birthday present this weekend (I'm smiling) a turntable! But it gets better…The turntable plugs right into my computer and converts the marvelous music to mp3 (of course you can't reproduce the glorious sound of a record and man it is glorious) but it makes it that much easier to share my growing record collection with you. Weeee! I will post a song from the first records soon. :-) So thankful and happy!

mp3 expired: Candy Stairs – Herman Jolly
Bunker Life 2007 – Get It
mp3 expired: War – Ladyhawk
Fight For Anarchy 2007 – Get It
Comments