Dec
27
This list is a long time coming and a little later than I would have liked it to be, but I do not take lists lightly so I didn't want to rush it. For me 2011 was a great year in music. I have opened myself up and listened to a lot of stuff that I don't think I would have given a chance a couple of years ago. I also saw a fair amount of shows in 2011. Alexi Murdoch, The Decemberists, The Kills, James Vincent McMorrow and these are all albums I consider to have made up a large portion of my 2011 soundtrack. Thank you for listening and reading. I am going on my sixth year of this and I still love it. Thank you so much for sharing this joy of music with me. Happy Holidays!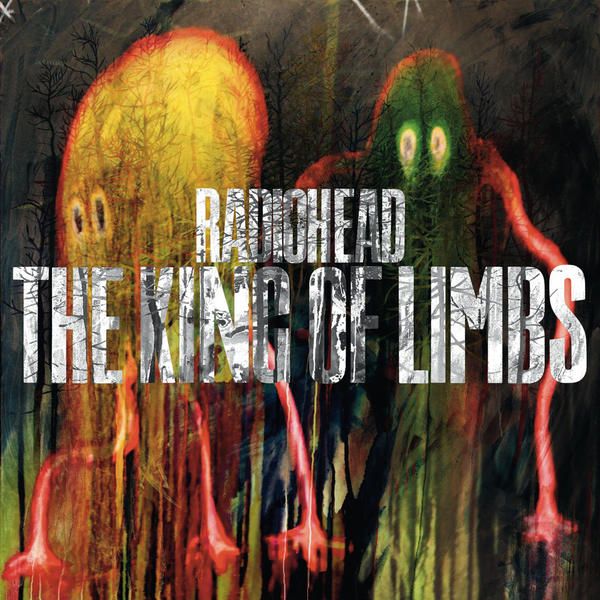 When I first heard the album the only thing I was disappointed with was how short it was. I wanted more. The thing about Radiohead is that they always surprise me. Their music is ever evolving and King Of Limbs is a perfect example of that. I have said from the beginning it is a mix of old and new. It has the eclectic layered sound of Kid A mixed with a new electronic beat driven sound. With each listen new layers are revealed and kudos to them for continuing to expand their music and keeping their fans on their toes. I am waiting impatiently for word of a show in California… Waiting with baited breath.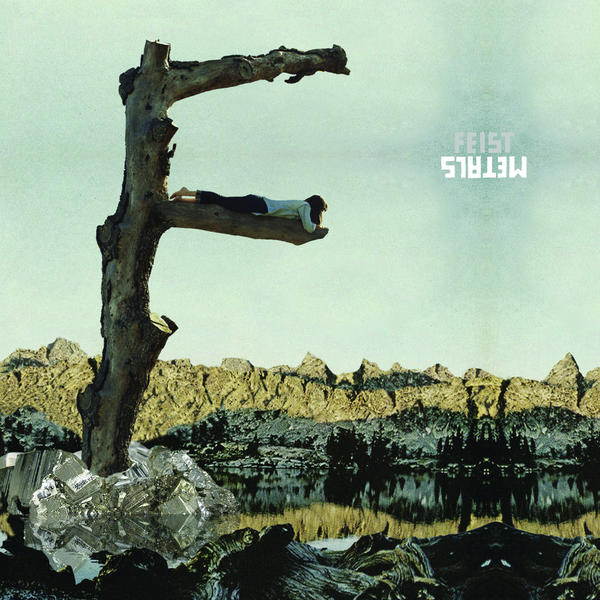 This album took me by surprise. I was and still am obsessed with it which is a strange because I have never been this smitten with any of her previous albums. Metals however is different than any of her other albums. The sound is bigger and more refined. Her voice is complimented so well by the bold melodies. It has been on constant rotation and deserves this spot on my list.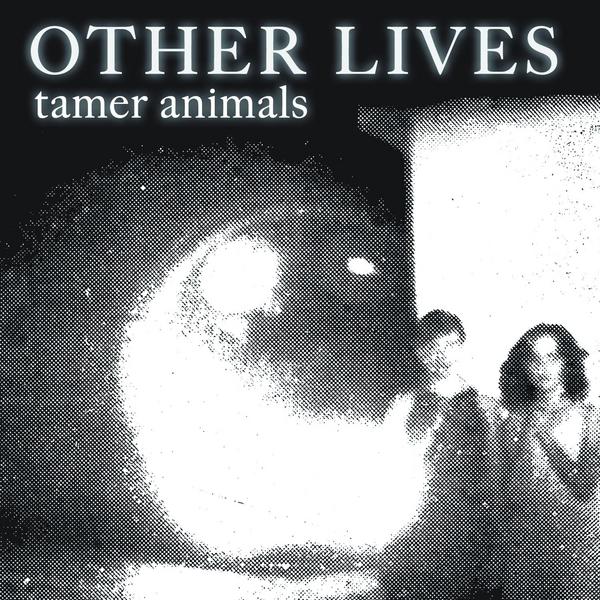 This band exploded onto the scene a couple of years ago and took my breath away. I have a spiritual awakening when I hear their indie rock booming through my speakers. This album is filled with whirling melodies and layered arrangements that are simply stunning. Currently opening for some Radiohead shows… I am determined to see them live hopefully with Radiohead.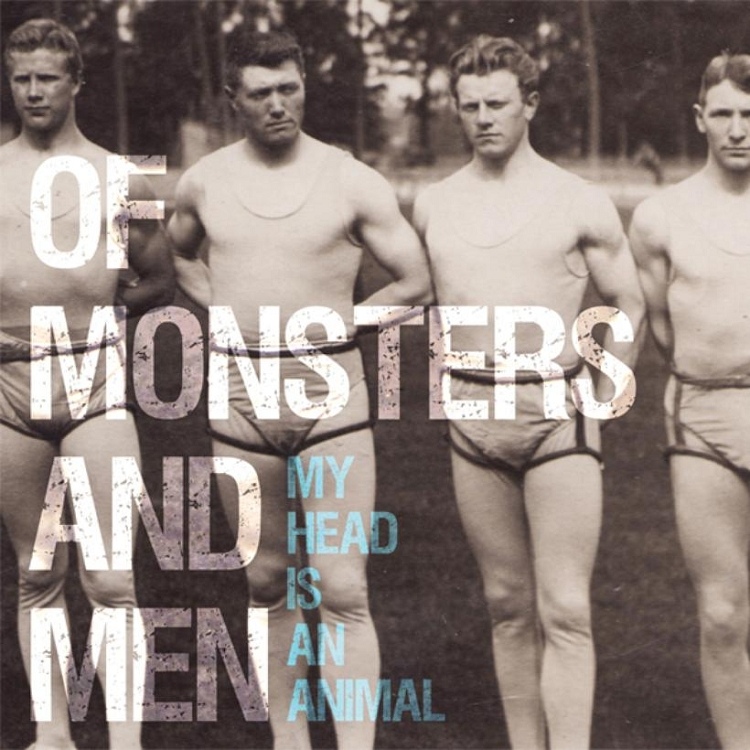 Of Monsters and Men – My Head Is An Animal
Oh man I went back and forth on whether I should include this album. But I decided I have it and I have been listening to it constantly and it has been a big part of my life in 2011. This Icelandic band has quickly become my favorite new band. I love their upbeat sing along indie rock and this debut album is a must! It is totally worth the import cost.
p.s. I forgot to mention that there is a hidden track on the last song, Yellow Light. So good.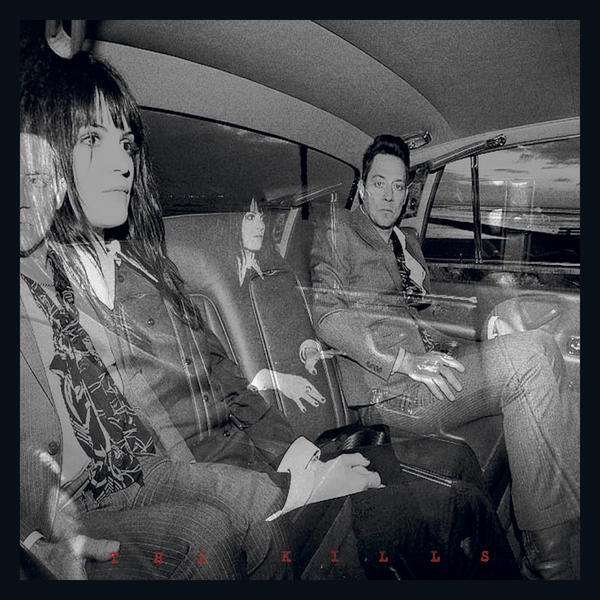 Alison Mosshart and Jamie Hince kick so much ass! Blood Pressures simply rocks. I saw them live and I fell in love with them and this album just that much more. It is gritty and dynamic. An absolute must have in your music collection.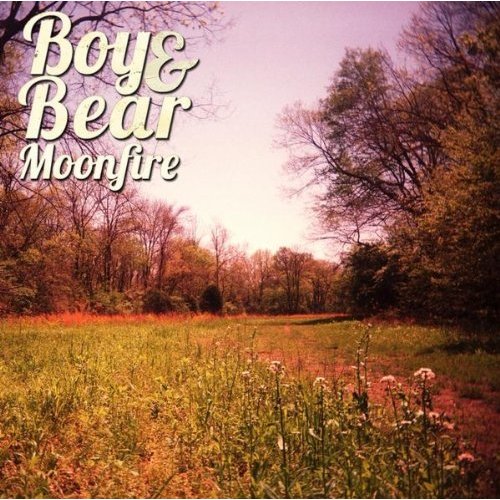 Boy & Bear is another band I waited patiently for… Their debut album was well worth the wait. Colorful arrangements matched with Dave Hosking's unique vocals. Their music just makes me feel good which is why it was a definite favorite of 2011.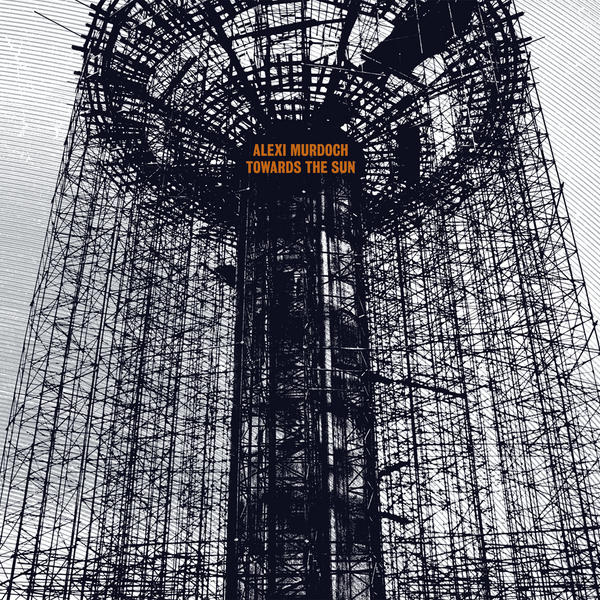 Alexi Murdoch – Towards The Sun
This album is a special one. I have actually been listening to it for about two years since I got a copy at his concert back in 2009 and I have been listening to it ever since. I finally got it on vinyl last night for Christmas thanks to my dear friend. If you are an avid reader or even just a casual reader of Untitled Records you know my undying love for Alexi Murdoch. Seeing him live this year at the intimate Bootleg theater really made me realize he is my favorite singer-songwriter of all time.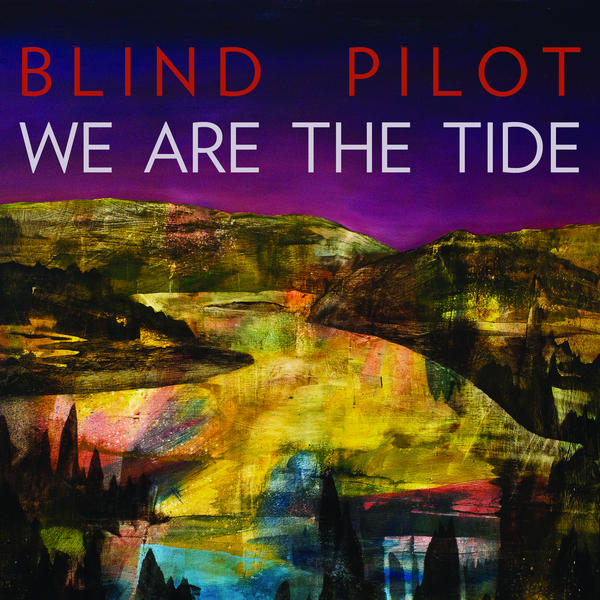 I wasn't really expecting this album to make it onto the year end list honestly but here it is. It took me by surprise, I have always enjoyed their music, but on We Are The Tide I can put it on and let it play and play. Their music is infectious and this sophomore album is absolutely fantastic.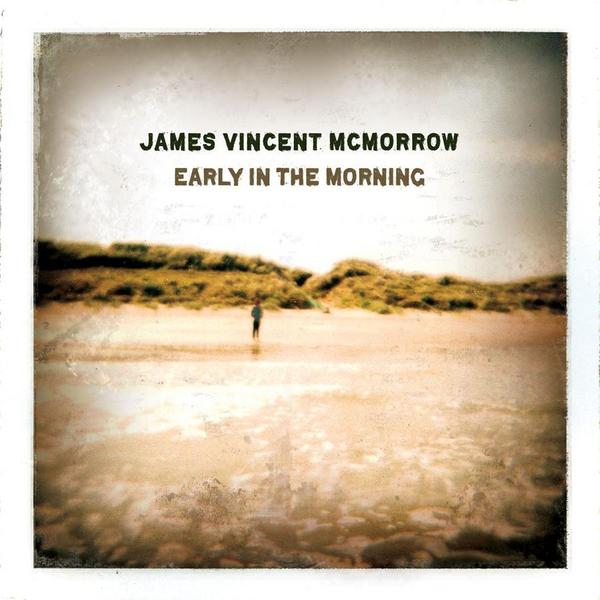 James Vincent McMorrow – Early In The Morning
Another singer-songwriter I saw live this year. He took me by storm with his delicate singer-songwriter arrangements with his unique vocals that will remind you of Bon Iver, but I feel James Vincent McMorrow has fuller arrangements that compliment his fragile vocals. His debut album, Early In The Morning has been on constant repeat throughout the year and he was such a treat to see live in a fantastically intimate setting which was just perfection.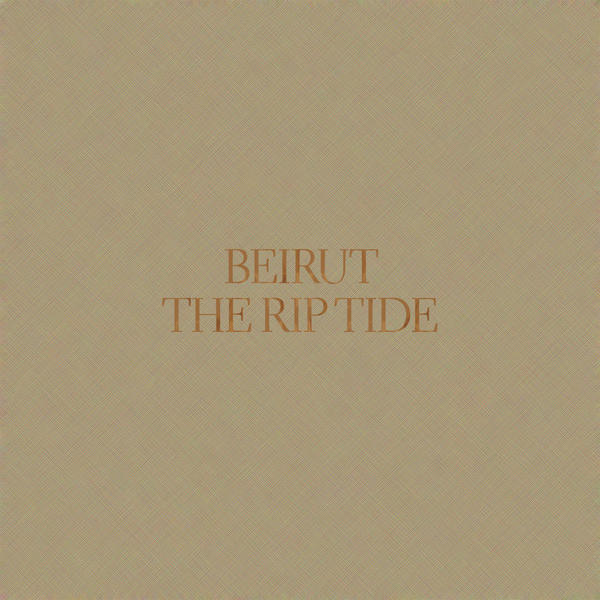 I don't think there is an album that Zach Condon creates that is not on my end of year list. The Rip Tide is one of my favorite albums since Gulag Orkestar. Trumpet galore mixed with that French Chanson style along with a modern twist that only Zach Condon can bring to the table. Light and beautiful. His prettiest album to date.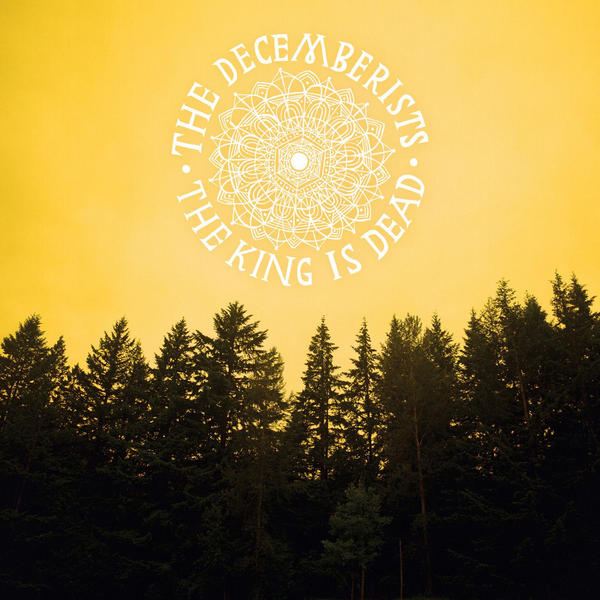 The Decemberists – The King Is Dead
Oh Decemberists… How I love thee. How I loved seeing them live this year and being in their presence felt like coming home. Their music, their style, their spirit, their lyrics. Everything. This is one of my favorite albums since The Crane Wife but I feel The King Is Dead has taken the top spot hands down. So well done.
Sep
12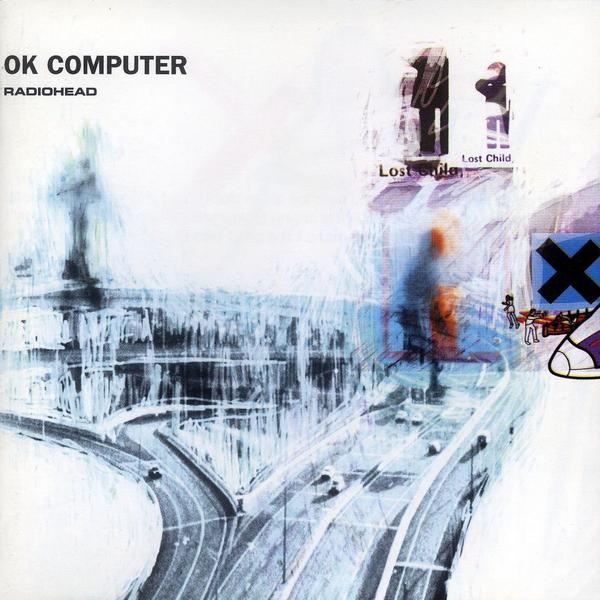 I was nothing but angry today… Annoyed at every little thing. Then, of course, I end up more frustrated with myself because I am in this terrible mood. Â And I wonder why I can't pull myself out of it? An endless destructive cycle. I can only hope that tomorrow will be a better one, I get another chance. I am working on becoming a person with the ability to change my attitude for the better before it spirals out of control. Sigh. Someday…
OK Computer 1997 (Capitol)
Something from the past tonight. xx
Transport, motorways and tramlines,
starting and then stopping,
taking off and landing,
the emptiest of feelings,
disappointed people, clinging on to bottles,
and when it comes it's so, so, disappointing.

Let down and hanging around,
crushed like a bug in the ground.
Let down and hanging around.

Shell smashed, juices flowing
wings twitch, legs are going,
don't get sentimental, it always ends up drivel.
One day, I'm gonna grow wings,
a chemical reaction,
hysterical and useless
hysterical and

let down and hanging around,
crushed like a bug in the ground.
Let down and hanging around.

Let down,
Let down,
Let down.

You know, you know where you are with,
you know where you are with,
floor collapsing, falling, bouncing back
and one day, I'm gonna grow wings,
a chemical reaction, [You know where you are,]
hysterical and useless [you know where you are,]
hysterical and [you know where you are,]

let down and hanging around,
crushed like a bug in the ground.
Let down and hanging around.
Jul
20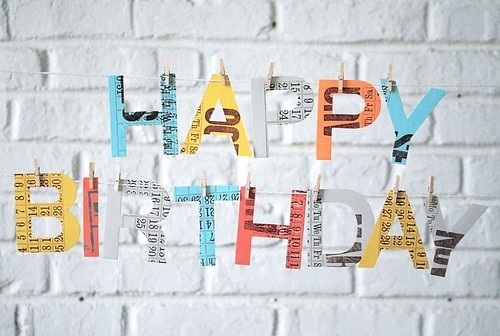 Here we are… I am thirty years old. A few days after the fact but still celebrating.
I can't really believe it, where did the last 15 years go? I remember learning how to drive, my dad taking me to the CSULB empty parking lot. When I hit a parking space line he would say, "You just hit a car!" I would laugh.
I think these life milestones can really fuck with one's head. I NEVERÂ  thought I would still be finishing school, unmarried, no kids and in career I never took any college classes for, but here I am. And for the most part I am having the time of my life. I really feel like I am right where I need to be, I just kind of took the long way. There are no time lines here. People go at their own pace. I have learned so much, and gained so much life experience in the last 30 years, I wouldn't take any of it back. Although there are some things I may have done differently I believe that the choices we make shape who we are.
Music has always been a pretty big part of my life, when I was younger my parents were my tip sheet. I listened to everything they listened to and I loved it. I was introduced to Simon & Garfunkel, The Rolling Stones, Pink Floyd, Radiohead, Kitaro and Enya at a pretty young age. It wasn't until my early twenties where I really started to dig deep and find my own music. The music that resonates with me deep inside where all my fears, dreams and hopes are dwelling. It brought me confidence and freedom to be my own person and for that I am so thankful.  I am forever a work in progress, but I think that is a huge part of life. As the years go by I want to grow and continue to figure out who I am and what I stand for, all the while listening to some good music.
The below 5 songs are some of my favorite songs throughout the years, songs that remind me of my childhood, that remind me of myself and they all make me happy. I can put them on at any given time and I want to listen to them again and again. Enjoy!
Feb
26
When it comes to Radiohead I find myself to be quite biased. When I found out their new album was going to be released within days I literally jumped up and down with excitement.
My initial reaction is I felt they have come home. Home to the music of Kid A, but a grown up version. There is an electro beat bumping drive that is at the forefront in most of the songs that just makes me want to dance. Bloom, Lotus Flower, Codex, Separator are the stand out tracks on this 8 track long album… I have to question the length of the album for a moment, they have never released an album this short. I am about 95% certain that the Newspaper Album will have quite a few more tracks on it which means there is more new music to come as well as a tour in the works. It is going to be a good year.
On their website, Dead Air Space they thank us for waiting… I want to thank Radiohead. Thank them for the beauty they bring me everyday, thank them for helping me to feel it "all". Thank them for the music they continue to bring us year after year.
Sep
16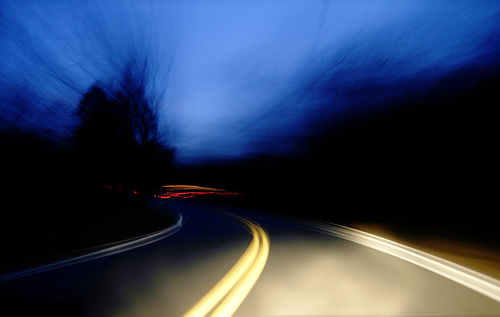 Something familiar, something I love.
First song that shuffled on tonight was Radiohead, Go Slowly. This is just what I needed, to be taken away into a dream.
mp3:Â  Go Slowly (mp3 expired)

In Rainbows CD2 2009
*This song is available for a limited time but you can always go to youtube and watch a very rough homemade video anytime. :-)
Jun
21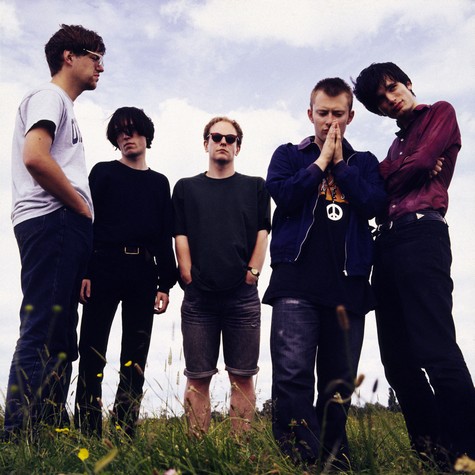 Read wonderful news today… New Radiohead coming late this year… Yes please! They say it is something totally different but I trust that is nothing but good news. I am excited but trying not to think it over too much as I don't want to jinx anything.
In honor of this excellent news here is an acoustic version from a recoding based in Los Angeles in 1994. I don't know which I love more, the original full version or this acoustic treat… It is a tough one.
mp3:Â  Banana Co (Acoustic)
Pablo Honey Collectors Edition
Unplugged The Complete Acoustic Sessions
Original can be found on The Bends Collectors Edition
Mar
31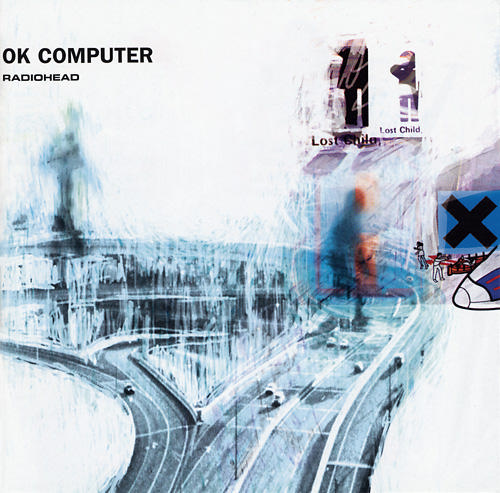 Wow. I just feel really stressed… No one likes feeling like they just got the shit kicked out of them, that is how I feel when I am stressed, like someone beat me up and took everything I had. Rachie no likey… So whenever I am feeling a bit blue I turn to my favorite friends, Radiohead. Their music has gotten me through some dark times… Nothing like coming home, sitting back and putting the headphones on. Tune out all the chaos around you at least for a moment, nothing but that glorious Radiohead sound. So tonight I did just that.
mp3:Â  Exit Music (For A Film)
OK Computer 1997 (Capitol)
Jan
31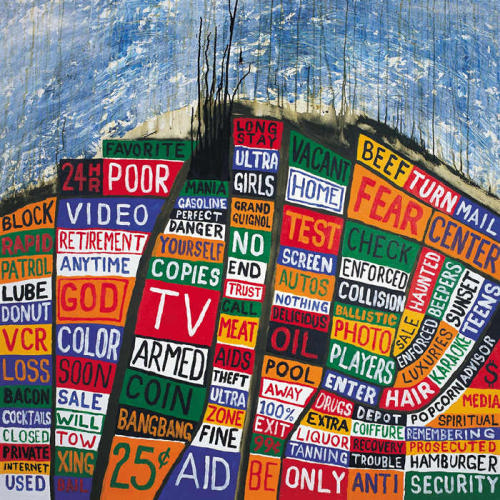 Currently re-visiting the Radiohead catalog. I go through Radiohead frenzies… It is really like coming home. I have found over the years though that I tend to miss my dad more listening to some of their older stuff like The Bends and OK Computer but it is much more comforting then it is sad…
That is really it for this Sunday night… Just basking in their greatness, I know that not everyone will agree with me but I have to say Radiohead is my number one favorite band of my generation.
mp3:Â  Sail to the Moon
Hail to the Thief 2003 (Capitol)
Mar
12
Do you ever just sit down in front of your computer and before you know it 2 hours have just gone by? I am a bit behind today because during my lunch hour I had to check on my tax refund because I have yet to receive it and it should have only taken the maximum of 10 days. It seems it got held up because they thought I owed them money… I didn't owe them money but because they thought I did for whatever reason this affects how I receive my return and even though I requested direct deposit because of the error they must send me a check now… *sigh*
I do apologize that I have nothing terribly exciting to report this evening but I am heading off to bed now. Here is what is currently playing on my headphones as I surf the internet:
mp3: Dollars & Cents
p.s. Go check out this weeks Contrast Podcast where you will receive some very good advice.
Apr
14
Thought this was a cool find, found it on Google images, they are all so young!
Tickets for Radiohead went on sale this weekend, Saturday at 10:00AM and I was there at my closest Ticketmaster location because as some of you remember last years shenanigans…I was quite disappointed. So this year I thought screw the internet crap…I was actually not there until 10 on the dot and there were 4 other people in front of me…So I got tickets but my tickets are general admission in San Diego/Chula Vista on Wednesday, August 27th. Not my first choice by any means but for Radiohead it is worth it.
mp3: Everything In Its Right Place
Kid A 2000 (Capitol)
Album available HERE
KROQ Breakfast 2003