Dec
27
This list is a long time coming and a little later than I would have liked it to be, but I do not take lists lightly so I didn't want to rush it. For me 2011 was a great year in music. I have opened myself up and listened to a lot of stuff that I don't think I would have given a chance a couple of years ago. I also saw a fair amount of shows in 2011. Alexi Murdoch, The Decemberists, The Kills, James Vincent McMorrow and these are all albums I consider to have made up a large portion of my 2011 soundtrack. Thank you for listening and reading. I am going on my sixth year of this and I still love it. Thank you so much for sharing this joy of music with me. Happy Holidays!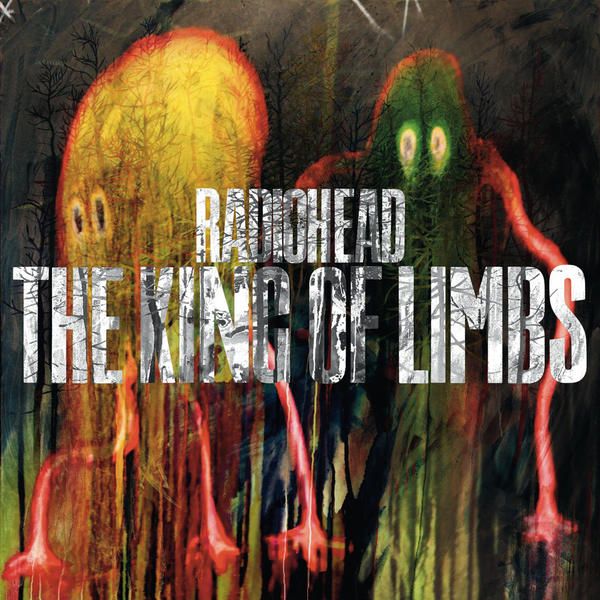 When I first heard the album the only thing I was disappointed with was how short it was. I wanted more. The thing about Radiohead is that they always surprise me. Their music is ever evolving and King Of Limbs is a perfect example of that. I have said from the beginning it is a mix of old and new. It has the eclectic layered sound of Kid A mixed with a new electronic beat driven sound. With each listen new layers are revealed and kudos to them for continuing to expand their music and keeping their fans on their toes. I am waiting impatiently for word of a show in California… Waiting with baited breath.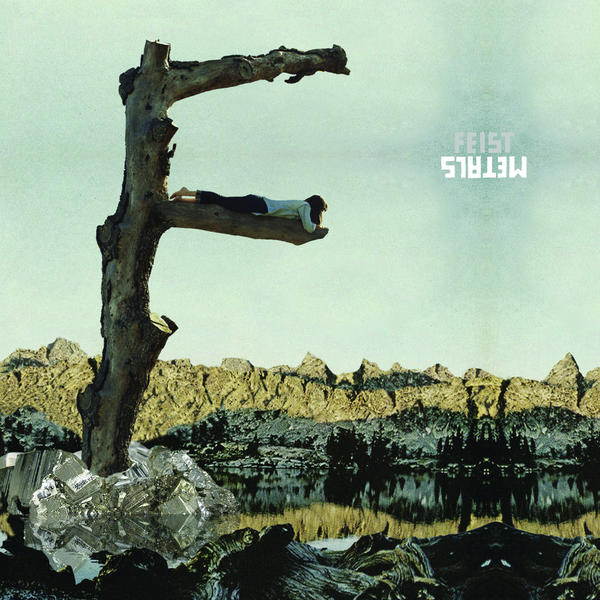 This album took me by surprise. I was and still am obsessed with it which is a strange because I have never been this smitten with any of her previous albums. Metals however is different than any of her other albums. The sound is bigger and more refined. Her voice is complimented so well by the bold melodies. It has been on constant rotation and deserves this spot on my list.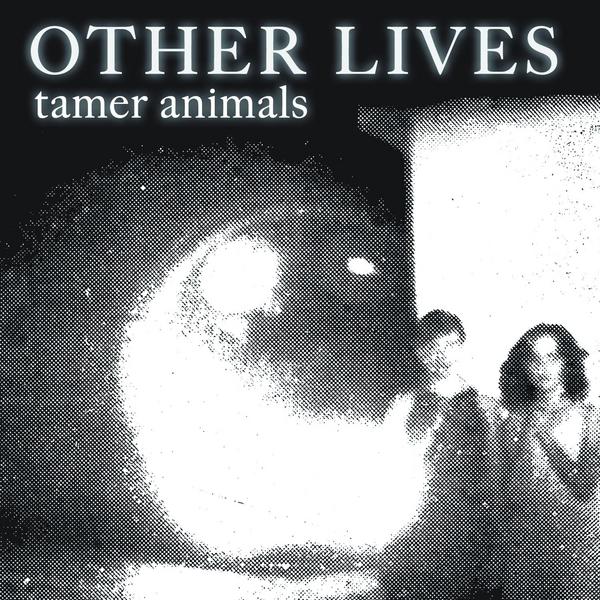 This band exploded onto the scene a couple of years ago and took my breath away. I have a spiritual awakening when I hear their indie rock booming through my speakers. This album is filled with whirling melodies and layered arrangements that are simply stunning. Currently opening for some Radiohead shows… I am determined to see them live hopefully with Radiohead.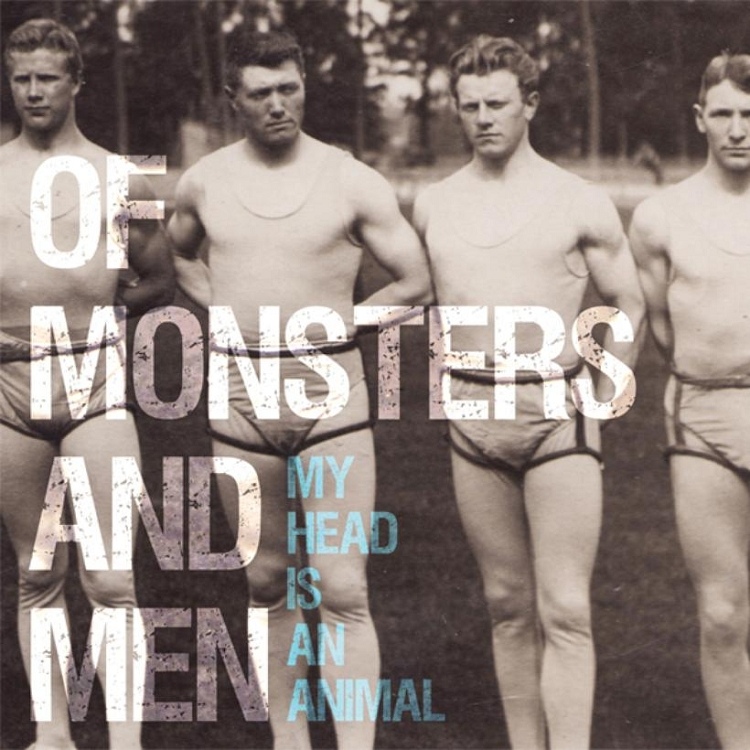 Of Monsters and Men – My Head Is An Animal
Oh man I went back and forth on whether I should include this album. But I decided I have it and I have been listening to it constantly and it has been a big part of my life in 2011. This Icelandic band has quickly become my favorite new band. I love their upbeat sing along indie rock and this debut album is a must! It is totally worth the import cost.
p.s. I forgot to mention that there is a hidden track on the last song, Yellow Light. So good.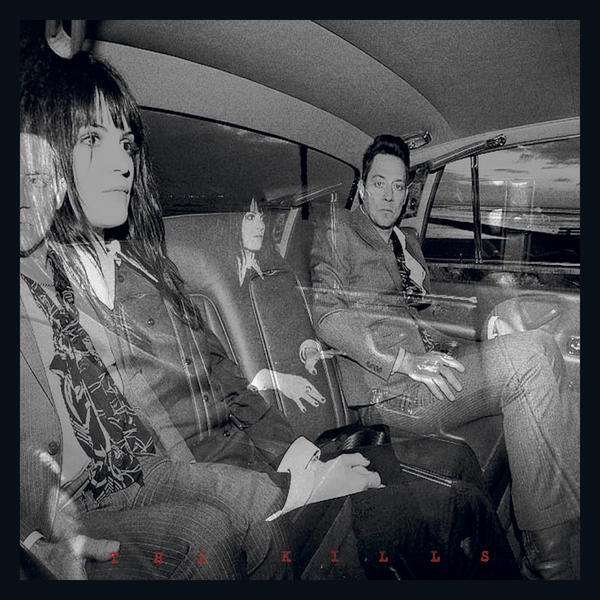 Alison Mosshart and Jamie Hince kick so much ass! Blood Pressures simply rocks. I saw them live and I fell in love with them and this album just that much more. It is gritty and dynamic. An absolute must have in your music collection.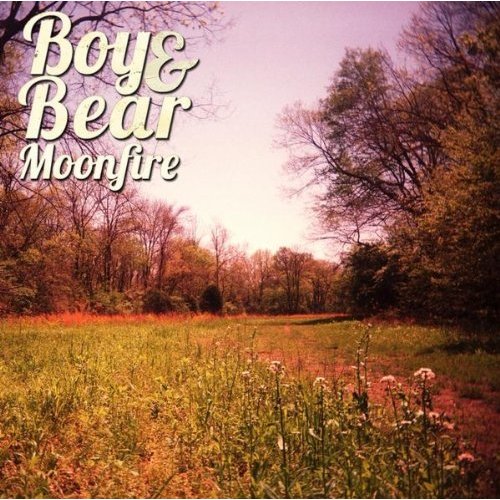 Boy & Bear is another band I waited patiently for… Their debut album was well worth the wait. Colorful arrangements matched with Dave Hosking's unique vocals. Their music just makes me feel good which is why it was a definite favorite of 2011.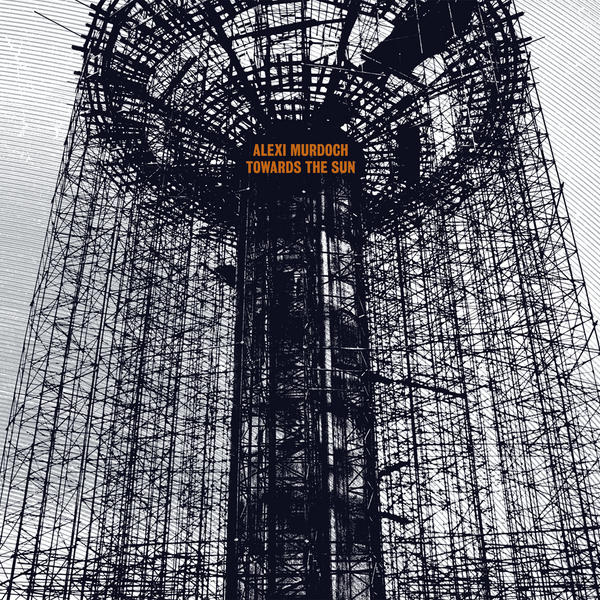 Alexi Murdoch – Towards The Sun
This album is a special one. I have actually been listening to it for about two years since I got a copy at his concert back in 2009 and I have been listening to it ever since. I finally got it on vinyl last night for Christmas thanks to my dear friend. If you are an avid reader or even just a casual reader of Untitled Records you know my undying love for Alexi Murdoch. Seeing him live this year at the intimate Bootleg theater really made me realize he is my favorite singer-songwriter of all time.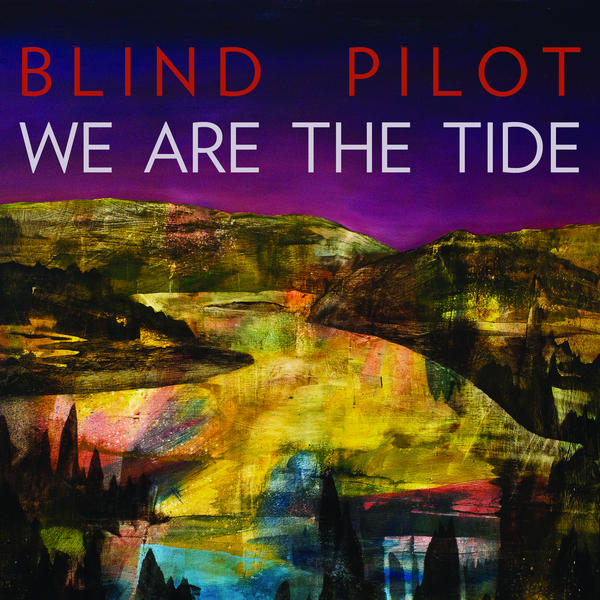 I wasn't really expecting this album to make it onto the year end list honestly but here it is. It took me by surprise, I have always enjoyed their music, but on We Are The Tide I can put it on and let it play and play. Their music is infectious and this sophomore album is absolutely fantastic.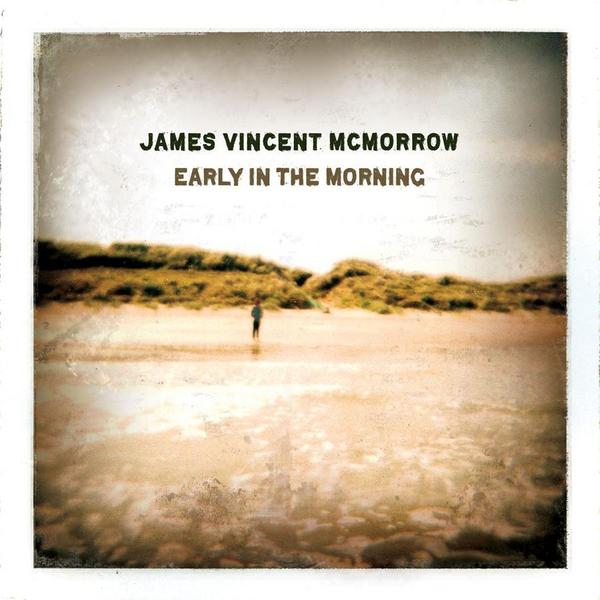 James Vincent McMorrow – Early In The Morning
Another singer-songwriter I saw live this year. He took me by storm with his delicate singer-songwriter arrangements with his unique vocals that will remind you of Bon Iver, but I feel James Vincent McMorrow has fuller arrangements that compliment his fragile vocals. His debut album, Early In The Morning has been on constant repeat throughout the year and he was such a treat to see live in a fantastically intimate setting which was just perfection.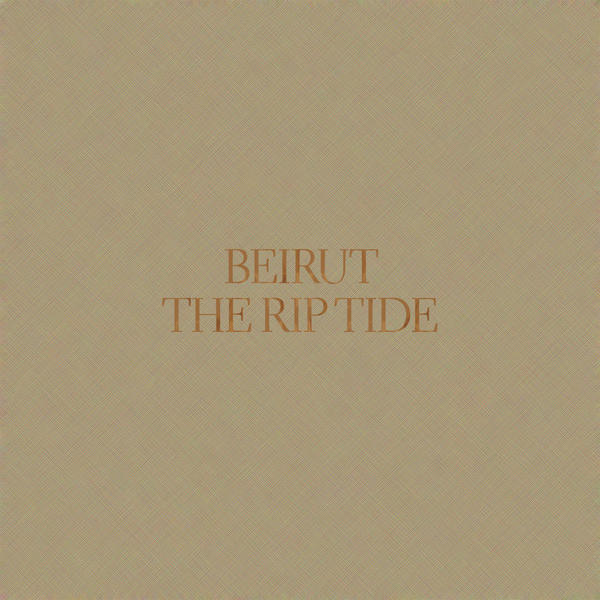 I don't think there is an album that Zach Condon creates that is not on my end of year list. The Rip Tide is one of my favorite albums since Gulag Orkestar. Trumpet galore mixed with that French Chanson style along with a modern twist that only Zach Condon can bring to the table. Light and beautiful. His prettiest album to date.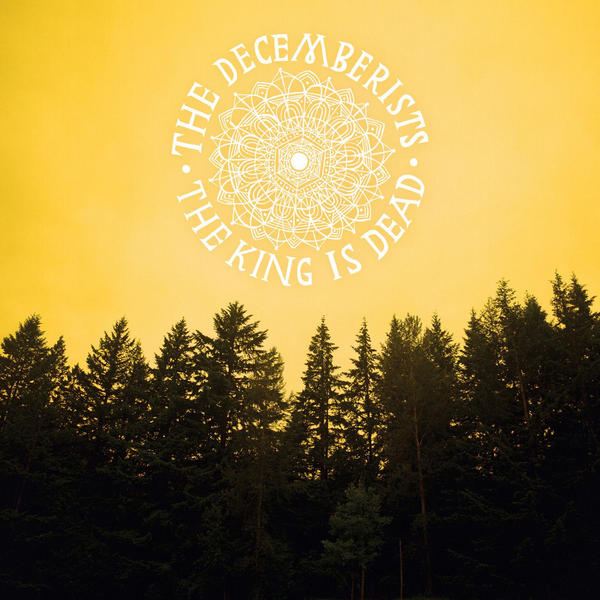 The Decemberists – The King Is Dead
Oh Decemberists… How I love thee. How I loved seeing them live this year and being in their presence felt like coming home. Their music, their style, their spirit, their lyrics. Everything. This is one of my favorite albums since The Crane Wife but I feel The King Is Dead has taken the top spot hands down. So well done.
Jul
25
Laguna Beach, CA
I have been wanting to try 8 Tracks for quite some time, but Tara Whitney convinced me to get off my lazy bum and finally do it. I have been putting together a lot more mixes this summer, which is refreshing and fun. It brings me back to my mix tape days and reminds me to not be so lazy about my music listening. Below is an mp3 from the 8 Track Mix for your enjoyment.
Fomo 2011
Jun
21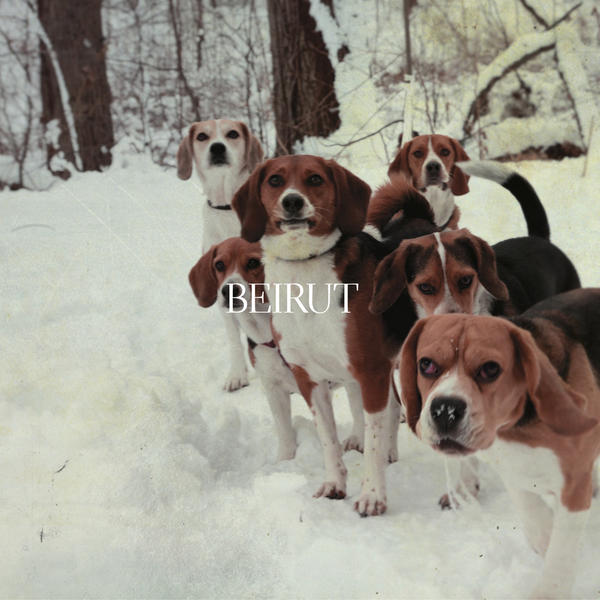 It has been a few years since we heard from Beirut. So when I heard they have a new album coming out I was extremely excited… And from what I hear on the single, East Harlem it is going to be good. The new album, The Rip Tide is set to be released at the end of August.
As unique as Zach Condon's music is there is something comforting about it, his voice, the delicate yet powerful European Balkan folk music that is mixed with just the right amount of indie-pop to keep it modern. There is a reason why I have all of his albums and I have seen him live and will probably see him again at the next opportunity. He is one of a kind and in a generic world where American Idol popular contest folks are selling more albums than the Grammy winning band Arcade Fire, I tend to cherish bands like Beirut.
East Harlem – Beirut
East Harlem 2011 (Pompeii Records)
Feb
18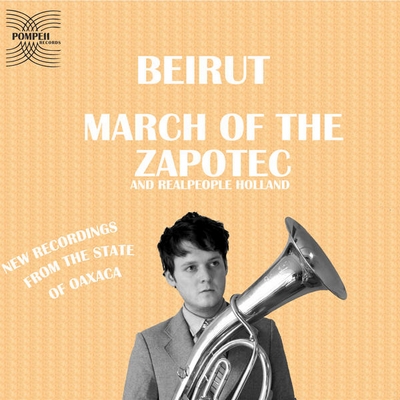 Beirut… And no not the largest city in Lebanon. I love Beirut… Devoted fan right here. Upon first listen March of the Zapotec & Realpeople: Holland is not my favorite album from the talented Zach Condon and friends. Now, that being said it is good… I really do like almost every song on the album. I guess maybe the Realpeople tracks slant the album a bit, it is just an entirely different sound and I fail to see how they connect. Needless to say I am just a bit disappointed… But that is OK because like I said this is only the first listen, I need to digest it a little more. I know individual tracks already stand out  like La Llorona, The Akara and My Night With The Prostitute From Marseille (an awesome name for a song I might add). I highly recommend adding the album to your music collection – No Dice.
Only a little taste to entice you to go and purchase the album or see them live, an amazing show indeed.
mp3: La Llorona
March of the Zapotec & Realpeople: Holland 2009
Jan
25

La Llorona by Beirut
Beirut's new double EP, March of the Zapotec is set to be released February 17th and I am excited to say the least… This first part of the EP will be Latin inspired and from the little taste I have heard it sounds like the same amazing Beirut flare… The second part of the EP is a little unexpected as Condon revisits his pre-Beirut days under the name "Realpeople", which is essentially the days of his home electronic creations… It should be interesting, definitely something to look forward to.